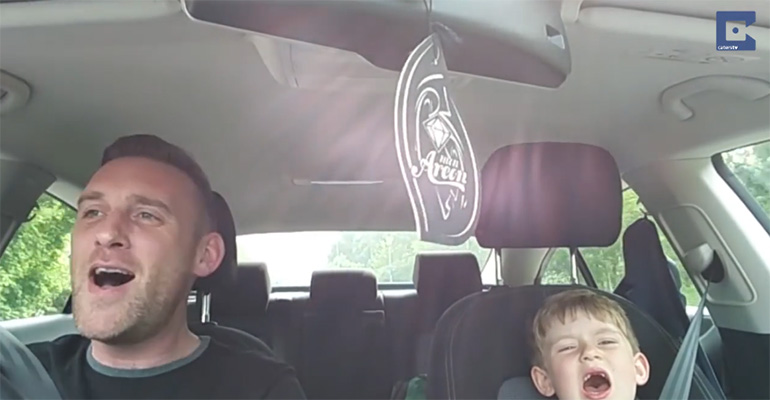 Music is a universal language that brings together young and old and brings joy to everybody that listens. It's especially heartwarming when you sing along with your family like when a brother and sister sings a cover of 'Hero' by Family of the Year.
A father and son sang a duet of the classic song 'Me and My Shadow' by Frank Sinatra and Sammy Davis Jr. and they didn't miss a beat. Matt Clayton and his 6-year-old son Archie sings the duet with the pair trading lyrics like champs. If you love Frank Sinatra covers, you'll also want to watch this girl as she sings 'Fly Me to the Moon' perfectly.
Watch a father and son sing a priceless duet of 'Me and my Shadow' on the car ride home…
At the end of the video, the pair give each other a much deserved high-five and I hope we see more of their talented performances in the future! Please share this father son duet of 'Me and my Shadow' with your friends and family.
Facebook Comments