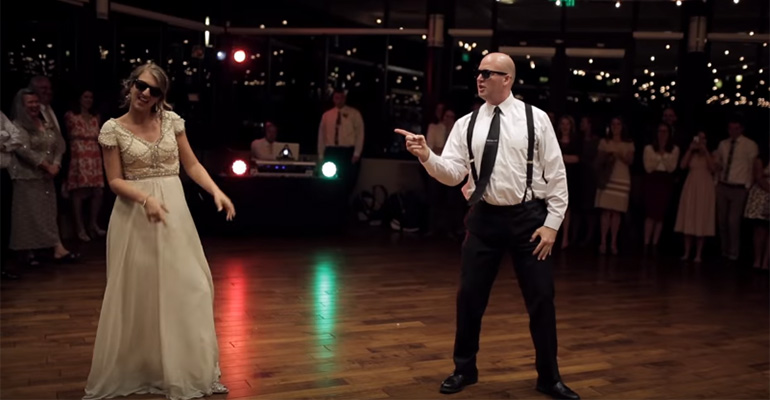 I have seen a lot of father and daughter dance videos but this has to be one of the best I've ever seen. The energy and enthusiasm by this father and daughter team is a joy to watch.
In this video by BP Film & Photo, Nathan Ellison and his newly married daughter Mikayla Phillips began dancing the traditional father daughter dance; however, they quickly caught the audience off guard when they started an epic dance mashup routine. According to the video's description, he says, "to never pass up a chance to dance with your daughter!" Great advice from a loving father who goes all out in this surprise wedding dance.
Watch an epic father daughter dance…
They also couldn't have picked better songs for their song mashup! I can't imaging how much they practiced for this 4-minute dance routine but they'll have incredible memories for life. Please share this epic father and daughter wedding dance mashup with your friends and family.
Facebook Comments