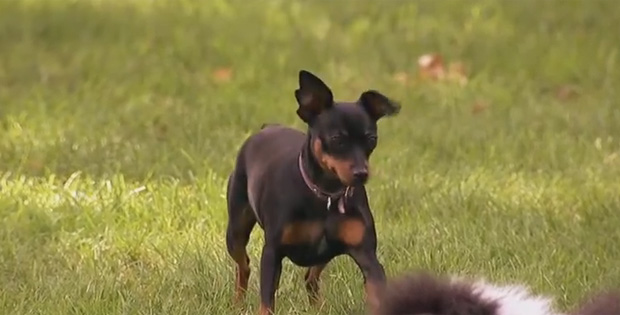 Just for Laughs, a comedy festival in Montreal, Quebec, regularly perform gags on people around the city. This time around, they got tired of pulling pranks on humans; therefore, they decided to play pranks on dogs and the result is hilarious!
Almost every dog gets fooled in this funny dog pranks video and their reactions will literally have you howling with laughter. You're probably wondering why these dogs would be curious but they're only interested in the huge meaty bone that the stuffed dog is clinging onto with his fluffy paws!
Watch funny dog pranks from Just for Laughs Gags!
Here are some of our favorite YouTube comments on this funny dog pranks video of a stuffed dog attacking real dogs:
"U forgot to reveal to those dogs that's a prank and point to hidden camera :p" – Latifah Dee
"You guys should try this with lions. That would be hilarious!" – Jon Doe
"Do the dogs have to sign release forms for their image to appear in the video?" – DEO
"It looks like pranking dogs is funnier than pranking humans." –
ChAbAr
"Those dog's reactions are so fake. We even see the same dog multiple times. They are clearly actors." – DubiousDrewski
"omg that beagle puppy just didn't care at all lol." – SwordSCII
"Ah, remember the time when pranks were harmless like this." –
Surise
"Don't forget to blur out the Dog's face! You didn't ask permission! ._." – AlexUrPal
"I didn't expect that to be so funny. xD Favorited!" – KristenCorpse
"1:32 When the dog rolls around with him, too adorable."
Just like when I watched this dog teaching a baby how to jump, I'm still laughing. I hope Just For Laughs pulls more funny dog pranks in future episodes.
Please share this hilarious video of fake dog attacks and funny dog pranks using a stuffed dog with friends and family.
Facebook Comments