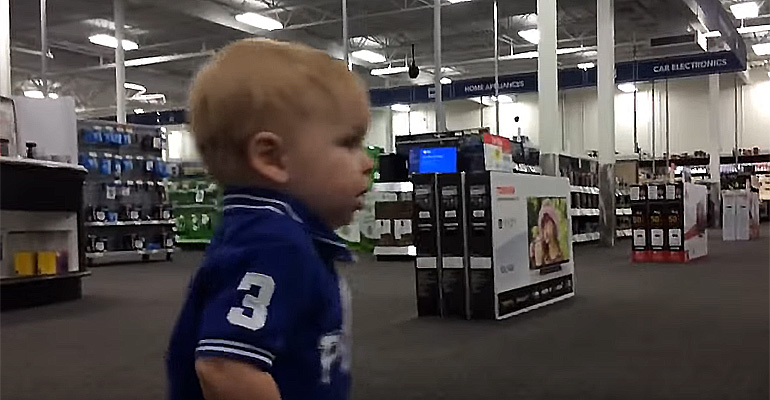 Apparently, electronic stores are a great place to meet women. That is certainly what an adorable toddler named Julian must think as he walked around a local Best Buy store with his dad and became smitten with a little girl he just met.
The little girl in question though was actually a photo of a little girl on the box of an HDTV television set but little Julian still wanted to give her a kiss. Thankfully, his adorable actions were captured on video by his dad and it couldn't be cuter.
Watch little Julian give one of the cutest kisses ever…
He has his first crush and just couldn't wait to give her a big fat kiss. Way to go Julian! Please share this adorable toddler getting his first kiss with your friends and family.
Facebook Comments