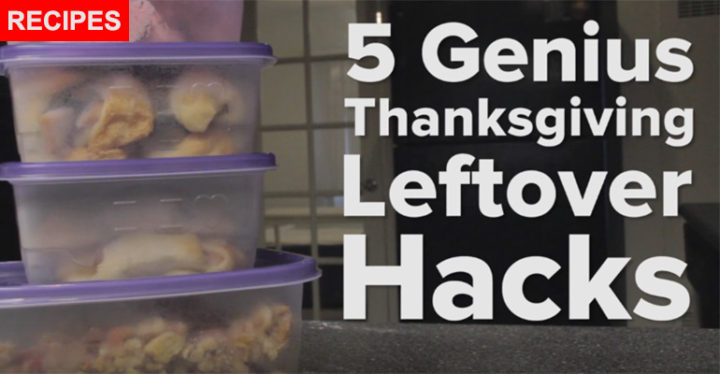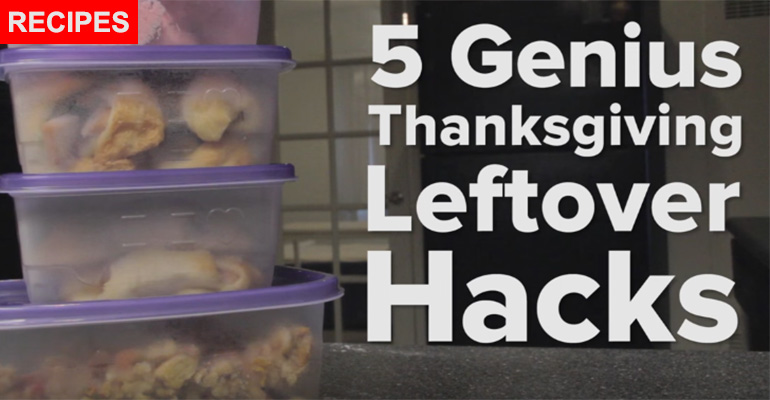 There are no shortages of food when it comes to Thanksgiving meals; however, when all your guests are gone you might wonder what to do with any leftovers. Mashed potatoes, turkey, and stuffing freeze well but what if you could make an entirely different dish to shake things up!
The folks at BuzzFeed have created 5 genius Thanksgiving leftover hacks that you'll definitely want to try. Here's a rundown of the recipes that will transform your Thanksgiving leftovers into something fresh and new:
Cheesy Mashed Potato Pancakes: Mashed potatoes, cooking oil, flour, cheese, chives, egg, and sour cream (optional). If you love mashed potatoes, don't miss these other potato recipes.
Pumpkin Spice Rice Krispies Treats: Rice Krispies, marshmallows, salt, cinnamon, nutmeg, vanilla extract, pumpkin puree.
Whipped Cranberry Butter: Cranberry sauce, butter.
Sweet Potato Balls: Sweet potatoes, parmesan cheese, salt.
Thanksgiving Stuffed Rolls: Turkey, stuffing, cranberry sauce, crescent rolls.
You'll never, never get bored of Thanksgiving leftovers with these recipe ideas!
Watch how to create 5 genius Thanksgiving leftover recipes…
These are great recipes if you have leftover Thanksgiving ingredients or side dishes. Please share these 5 genius Thanksgiving leftover recipes with your friends and family.
Facebook Comments