Like most new technologies, parents usually learn how to use them from their kids. Whether it's the DVD player, TV, or the computer, kids just master it in a matter of minutes.
Watch these viral funny texts from parents…
The same goes for smartphones and the following parents are slowly grasping the art of texting and the messages they send along the way are hilarious. These 17 funny texts from parents will have your ROTFL 🙂
1) Please stop changing the Google logo so much, OK?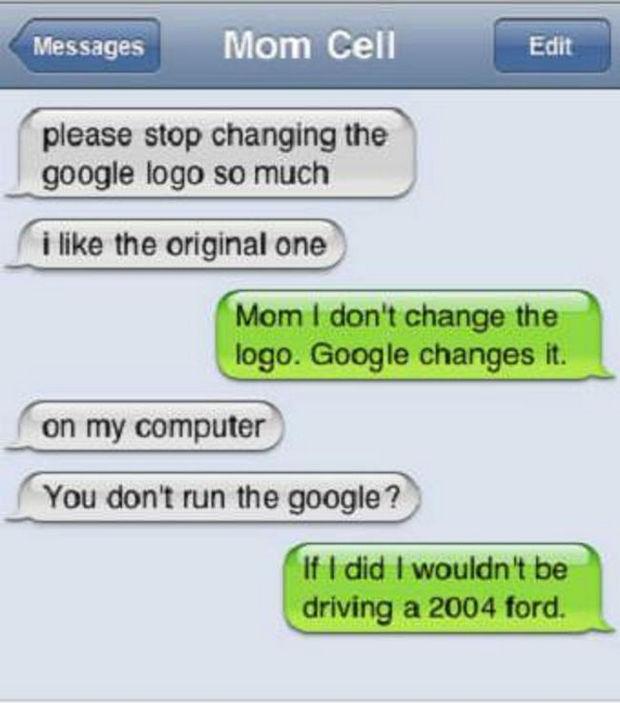 2) Do you believe in ghosts?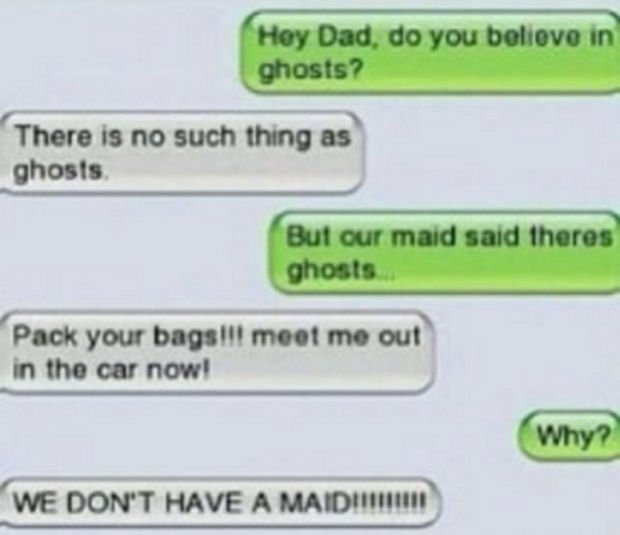 3) Nice to meet you Hungry…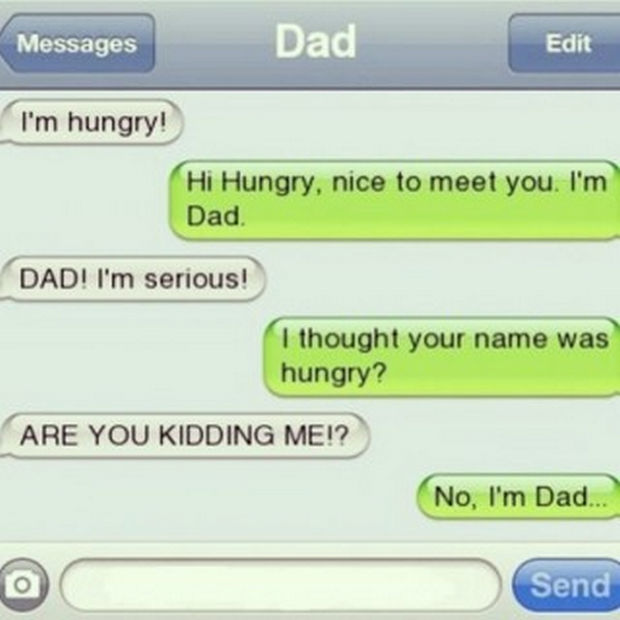 4) LOL = Lots of Love?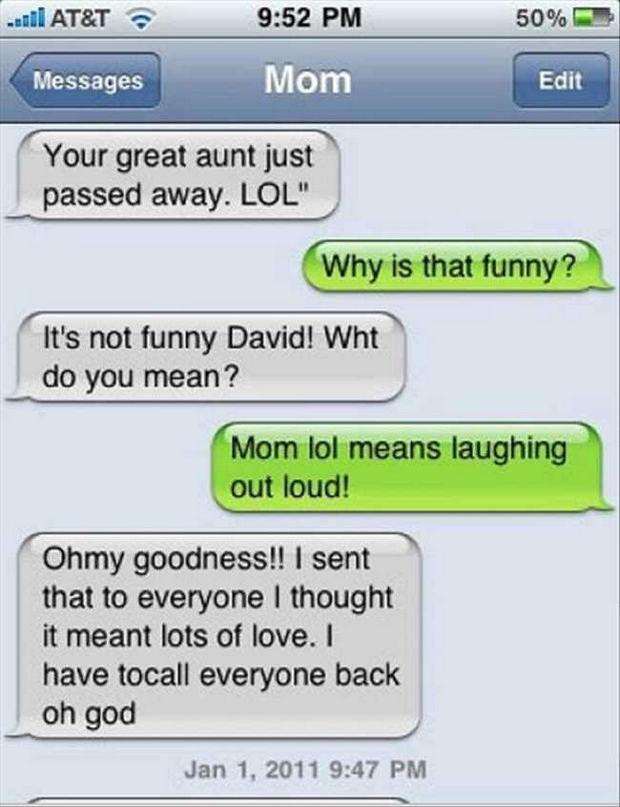 5) The stiffy Swiffer incident.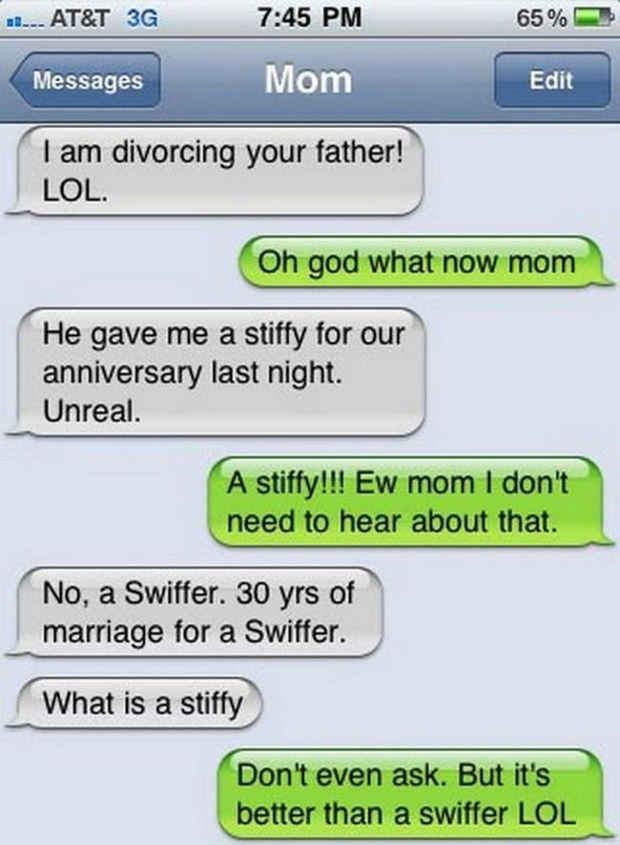 6) Funny texts from parents like this one are epic!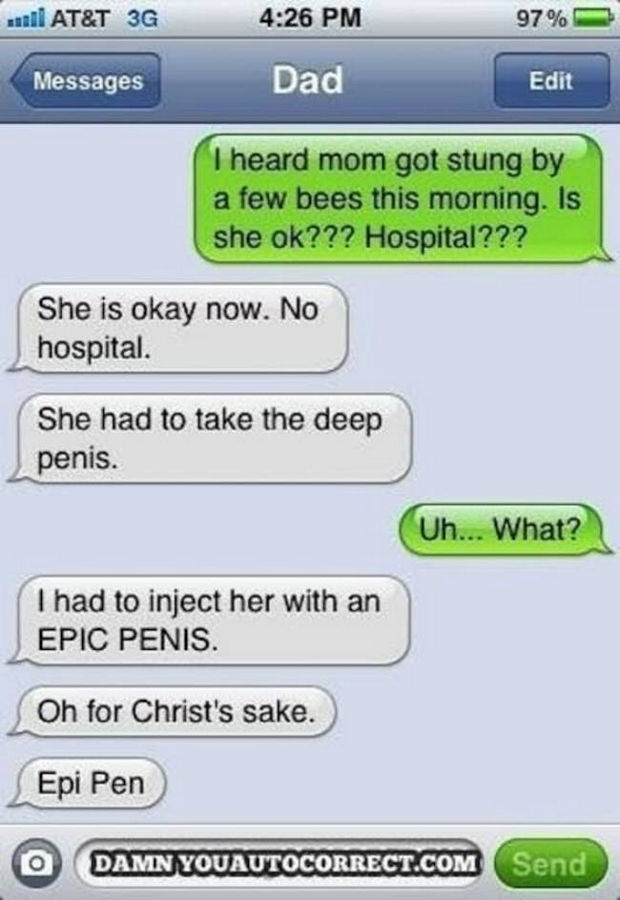 7) I could see the resemblance.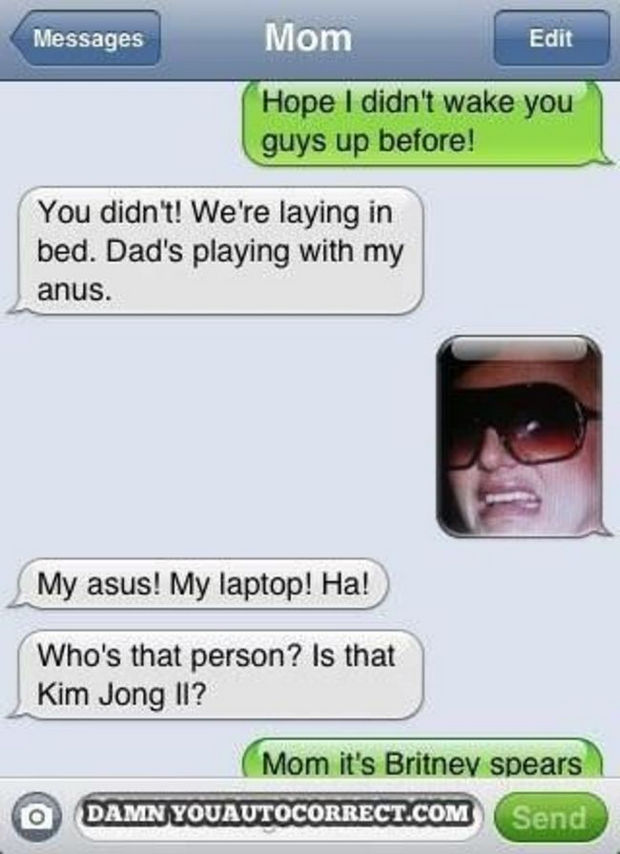 8) An honest mistake 😉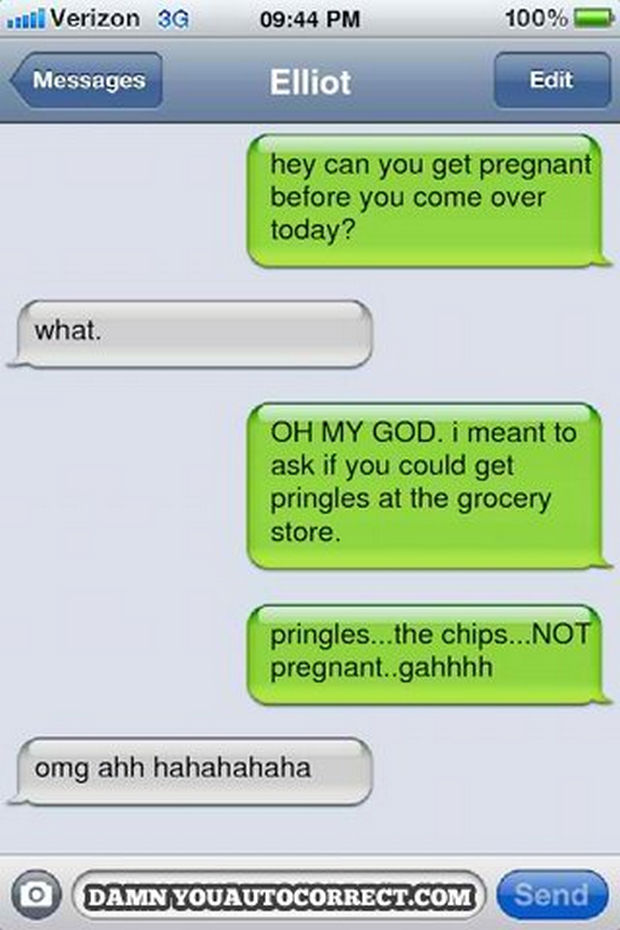 9) A picture is definitely worth a 1,000 words in this conversation!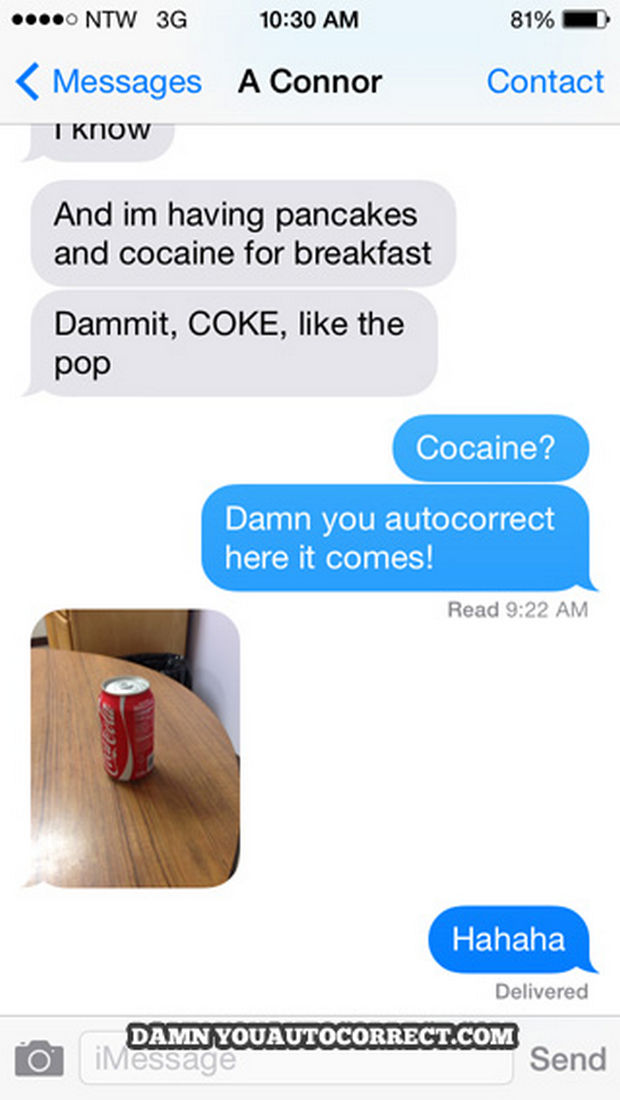 10) Technically, he's right!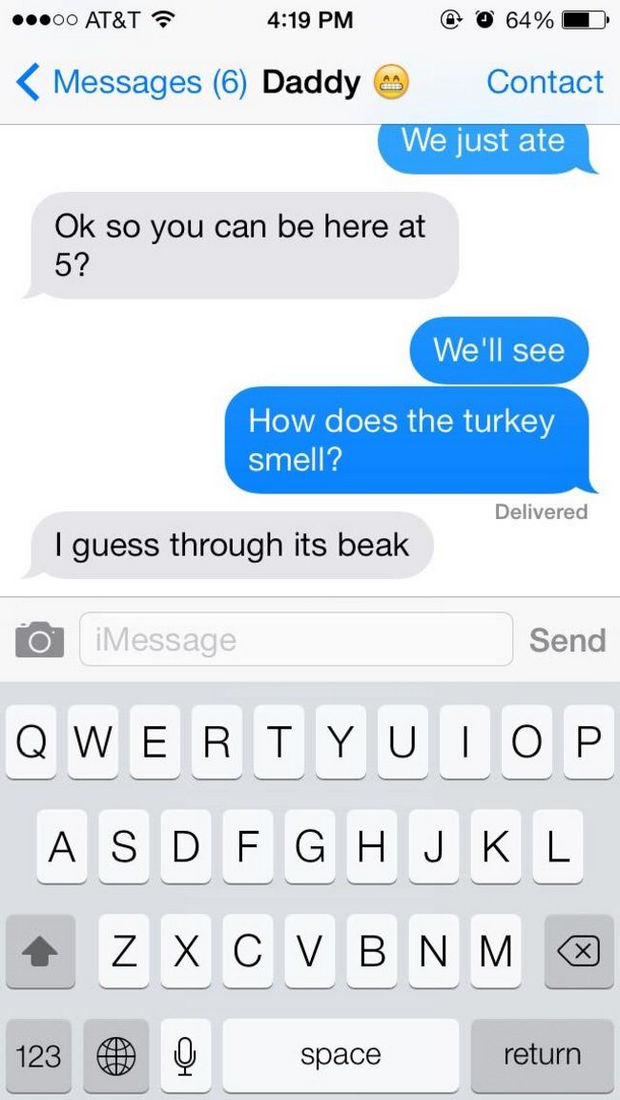 11) Mmm…brains.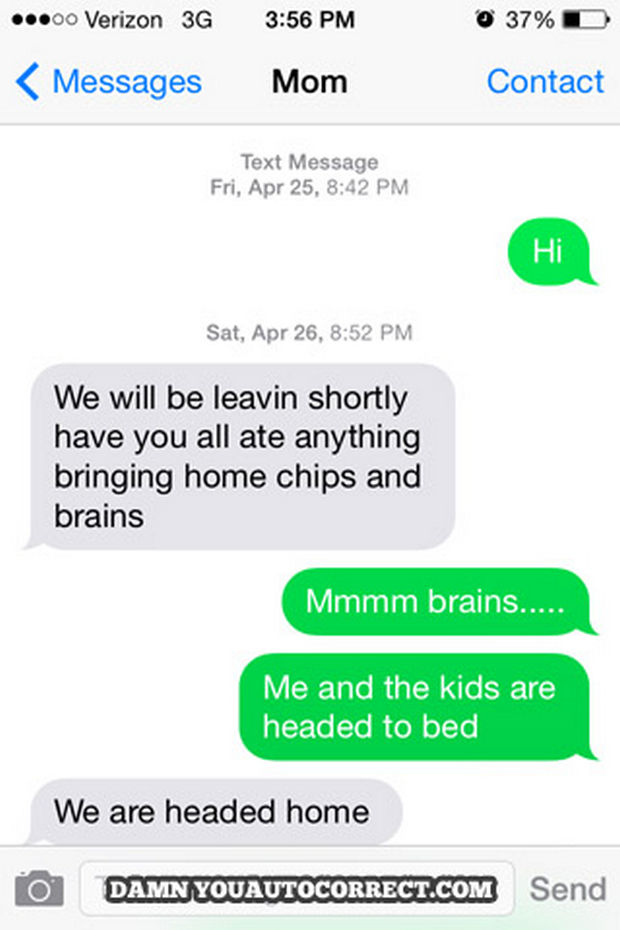 12) Communication breakdown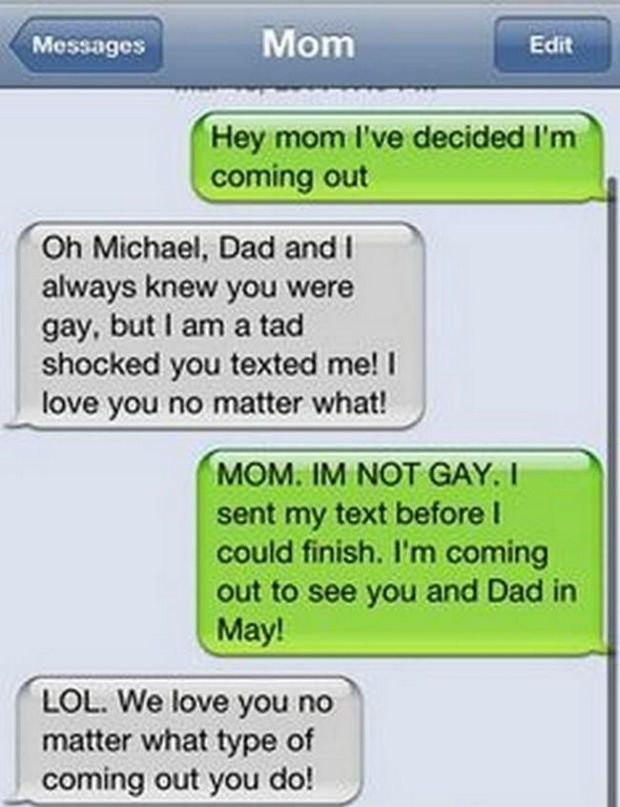 13) Hey dad, remember when I killed that butterfly, and you said "No butter for a week?"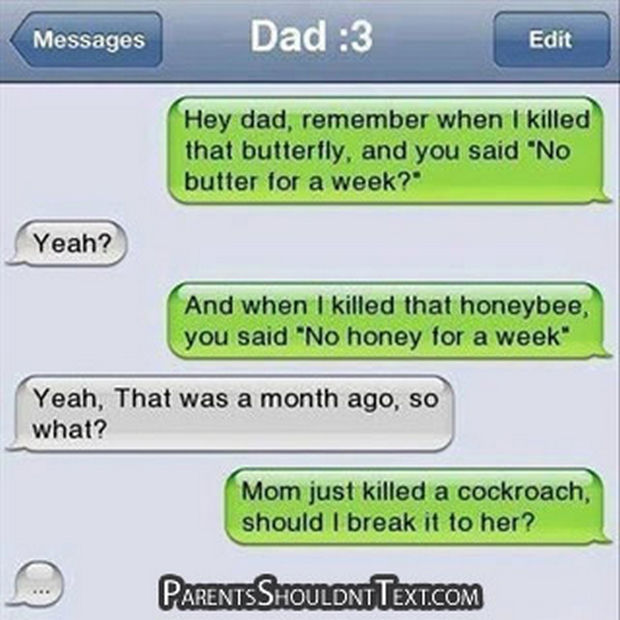 14) That was awkward.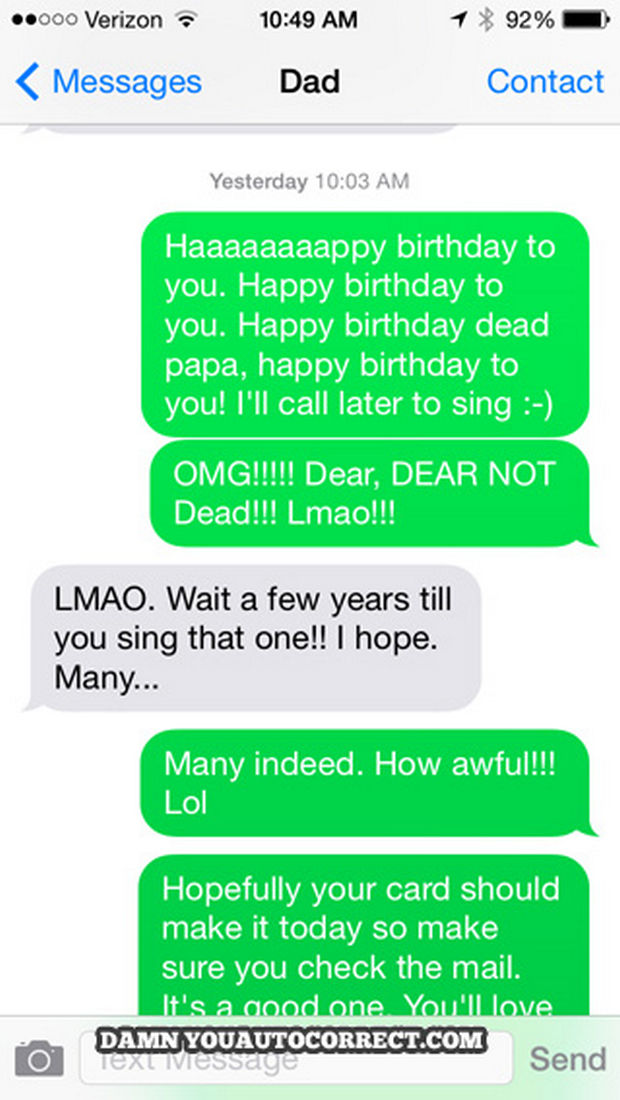 15) Knit v***na it's vibrating…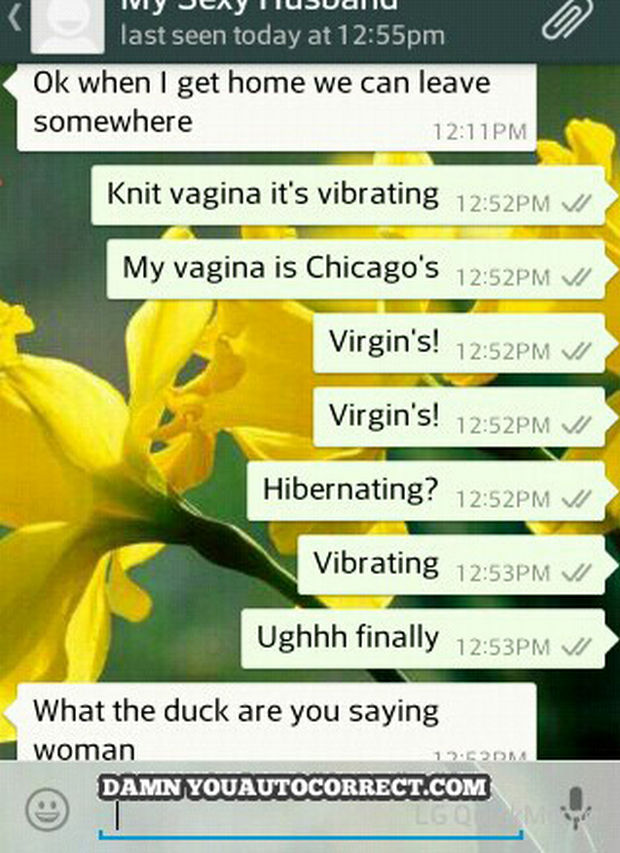 16) Standing up to a moth.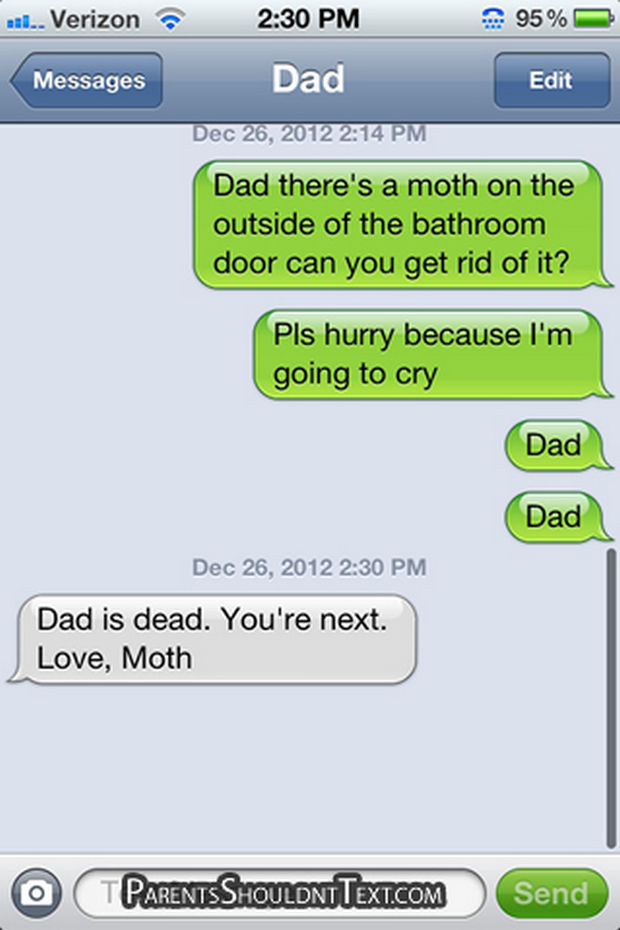 17) No twanking.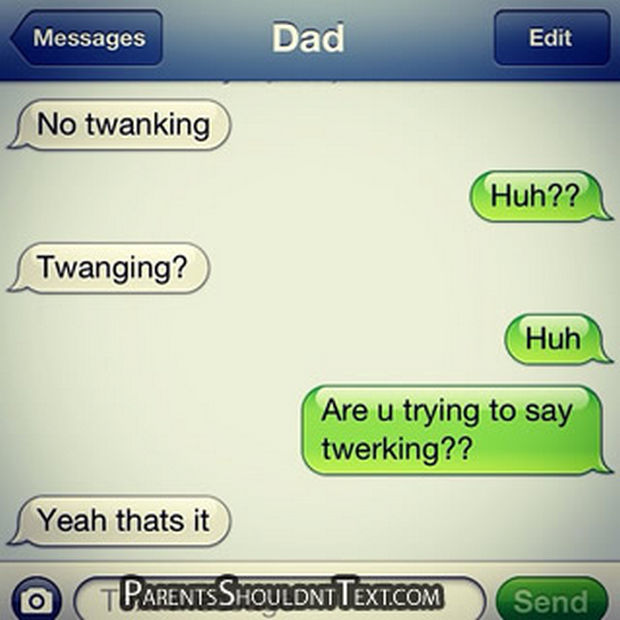 These are some of the most hilarious text conversations I've ever seen. Please visit ParentsShouldntText.com and DamnYouAutoCorrect.com for more hilarious and funny texts from parents.
Facebook Comments