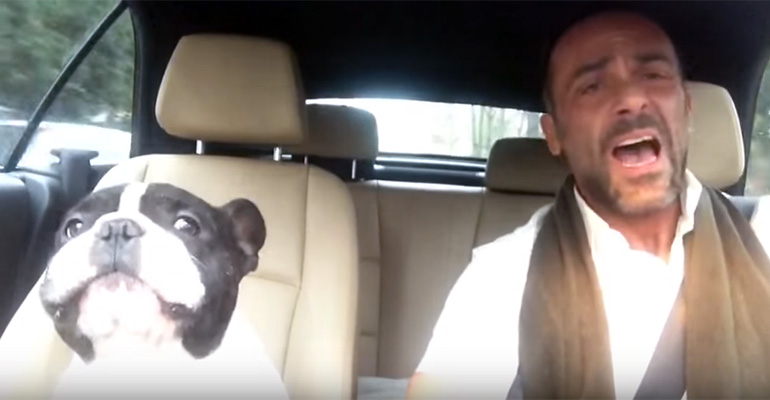 Most dogs love driving in cars and just the expression, "wanna go for a ride?" will get their tails wagging in anticipation. Junior the bulldog loves riding around with his owner but he also has a hidden talent…he also loves to sing!
When Walter Ledermüller and Junior are riding together, their favorite cover of Rihanna's "Diamonds" sung by Sami starts playing on the car radio. When Ledermüller begins singing, his bulldog decides to turn their performance into an adorable duet.
Watch Junior the bulldog singing a 'Diamonds' duet with his human while driving…
Like diamonds in the sky, these two are shining brightly and their video has garnered over 3 million views! Please share this adorable duet of Rihanna's "Diamonds" with your friends and family.
Facebook Comments