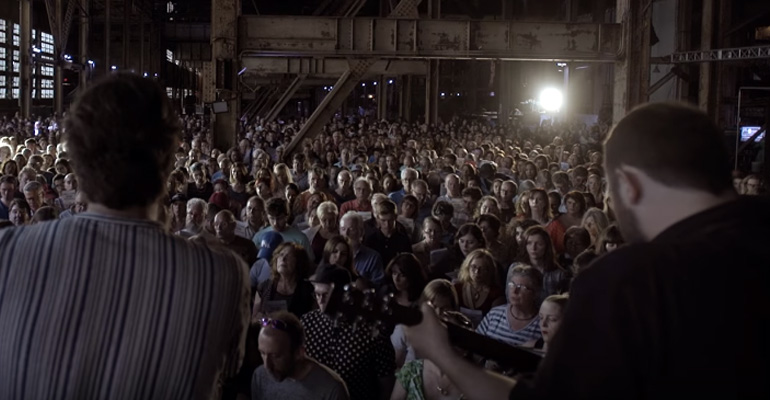 Leonard Cohen's 'Hallelujah' has been covered by countless artists including this version of 'Hallelujah' sung by the Canadian Tenors; however, when you hear this song sung by a choir, it sounds even more incredible. At the Luminato Festival in Toronto, Canada, a musical choir group invited over 1500 people to sing the song with them.
Choir! Choir! Choir! is an open choir in Toronto and they meet up twice a week for a night of musical performances. In this performance, they sing together at the Hearn Generating Station and are joined by award-winning vocalist Rufus Wainwright who sings lead.
Watch Choir! Choir! Choir! performing Leonard Cohen's "Hallelujah" featuring Rufus Wainwright…
This sounds so beautiful but like most live performances, it must have been an unbelievable feeling to be part of this performance. Please share this beautiful choir performance of Leonard Cohen's Hallelujah featuring Rufus Wainwright with your friends and family.
Facebook Comments