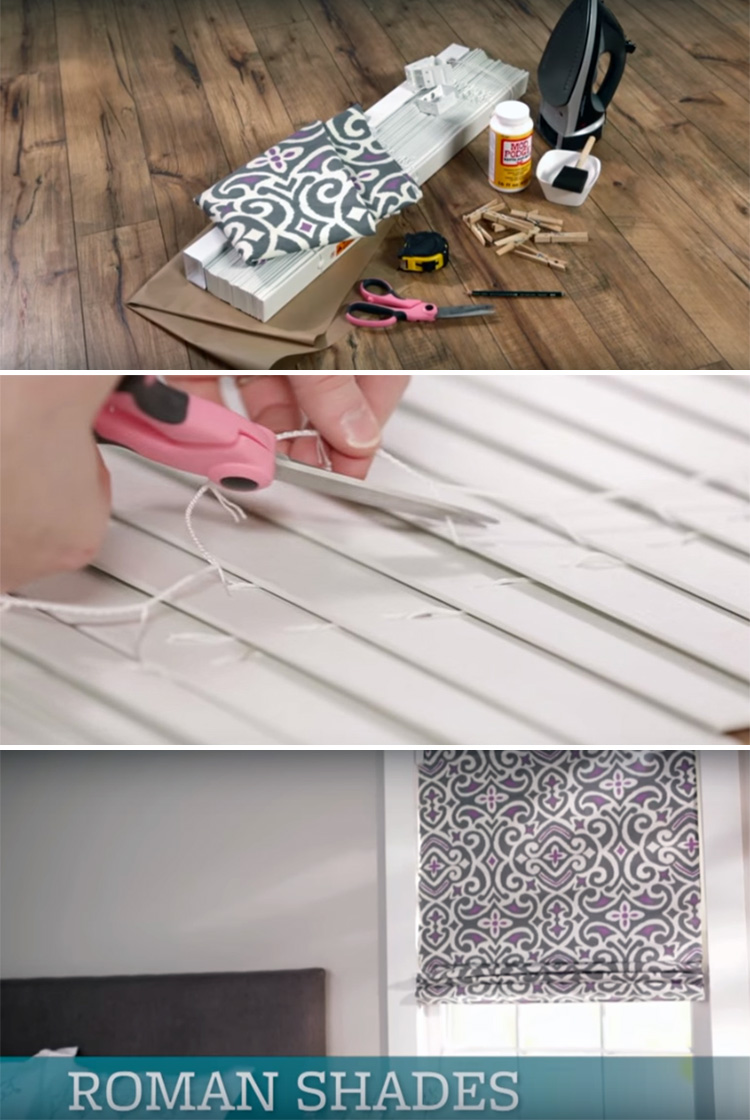 The variety of window furnishings available can be overwhelming but sometimes all you want is something simple and pretty. Most of us have or have had window mini blinds but if you're looking for a new look for your room, repurposing mini blinds into roman shades is a snap.
In this helpful video by Better Homes and Gardens, you can follow step-by-step instructions to make your own DIY roman shades! I love to repurpose items instead of throwing them away and this DIY project breathes new life into any pair of mini blinds.
Watch a step-by-step tutorial for creating DIY Roman shades…
Here is what you will need to create DIY Roman shades:
White faux wood mini blinds
Thick upholstery fabric
Pencil
Scissors
Mod Podge
Foam brush
Clothespins
Tape measure
Clothes iron
Get custom window treatments that you can make for a fraction of the cost of store-bought Roman shades. Please share this DIY project for repurposing mini blinds and creating Roman shades with your friends and family.
Facebook Comments