Summer is the perfect time to get back into the slow lane and enjoy life with friends and family. Barbecues and pool party essentials include cold drinks and it doesn't get any colder than slushies.
Get some wine, mix in some fruit, and you have awesome wine slushies that you'll love serving at your next party. Here are 23 wine slushies that are worth the brain freeze.
1) Peach Wine Slushies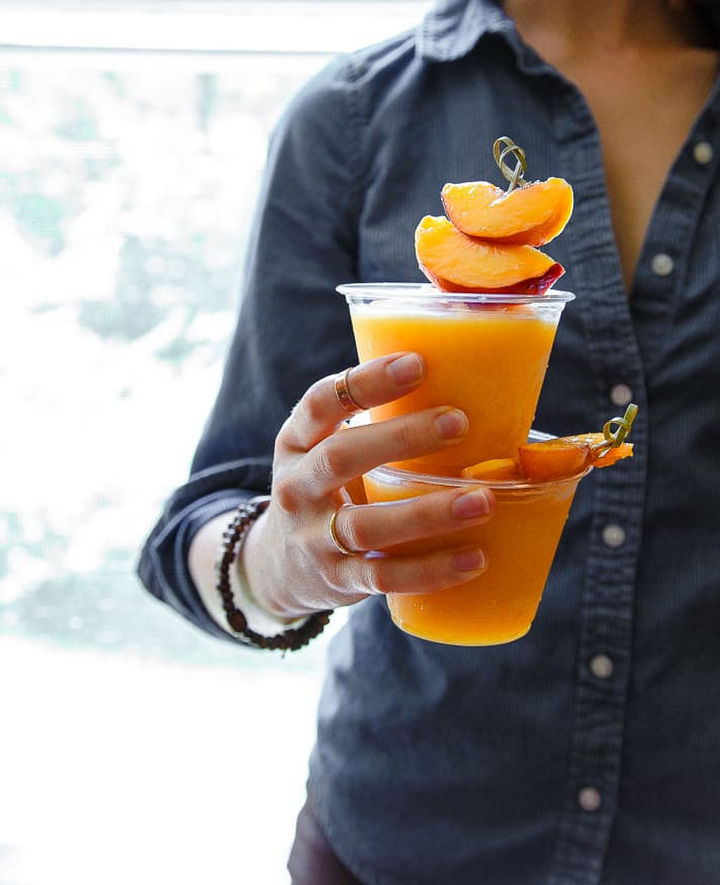 Frozen peaches and your favorite white wine come together. Get this peach wine slushies recipe.
2) White Wine Granita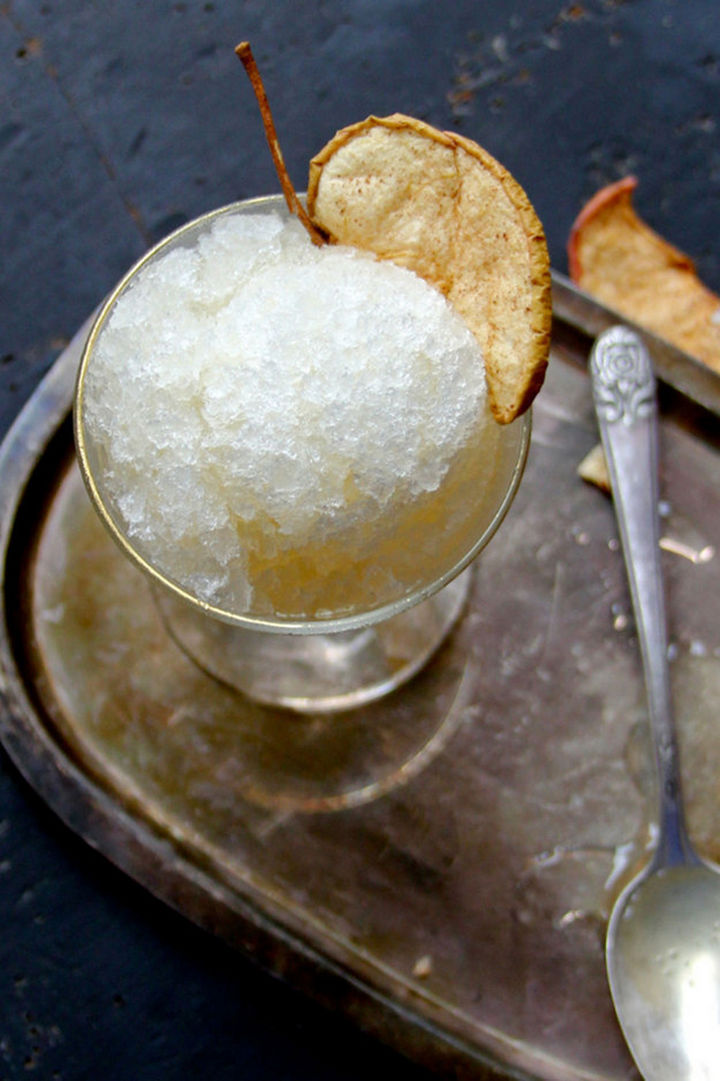 Chardonnay or even Champagne works best with this drink mixed with apple juice. Get this white wine granita recipe.
3) Strawberry Moscato Slush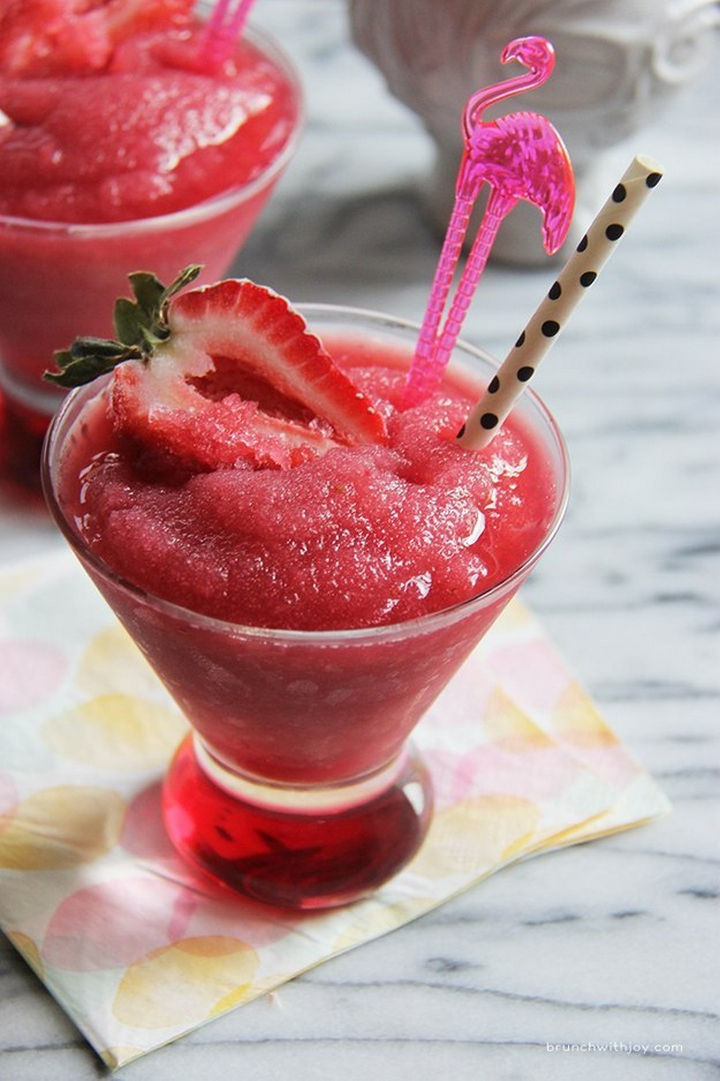 A delicious frozen cocktail made with red moscato wine and fresh summer strawberries! Get this strawberry moscato slush recipe.
4) Raspberry Red Wine Slushie with Chocolate Whipped Cream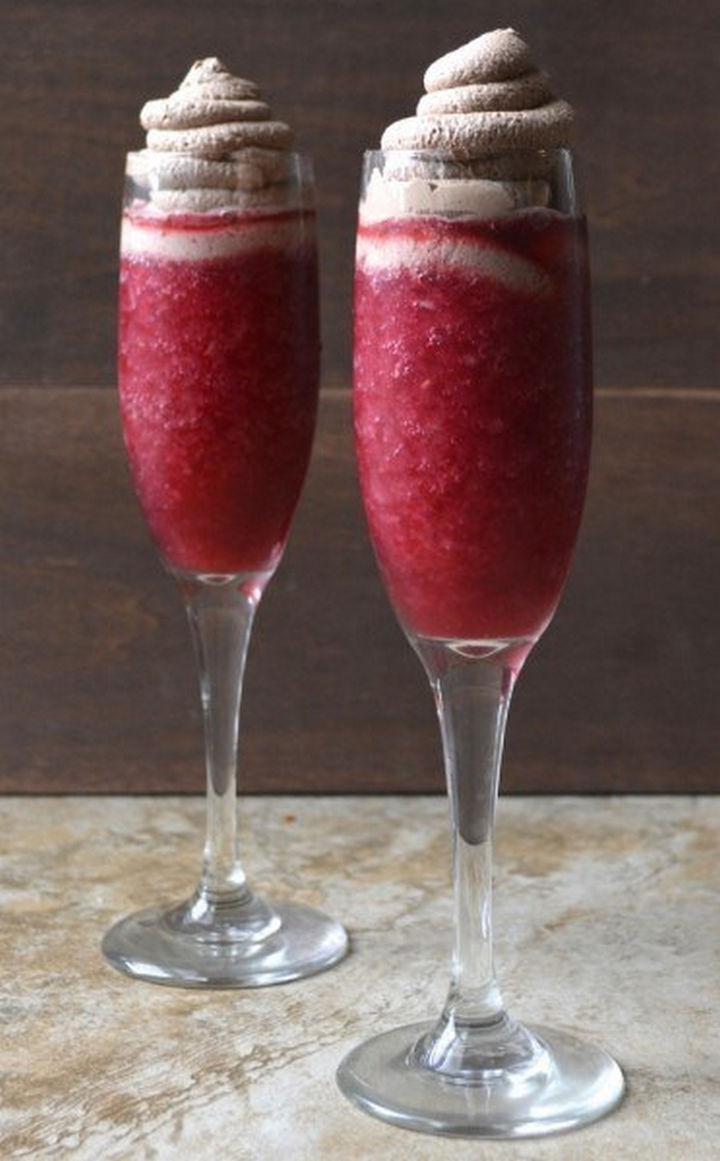 Red wine slushies are even tastier with chocolate whipped cream. Get this raspberry red wine slushie recipe.
5) Red Wine and Orange Granita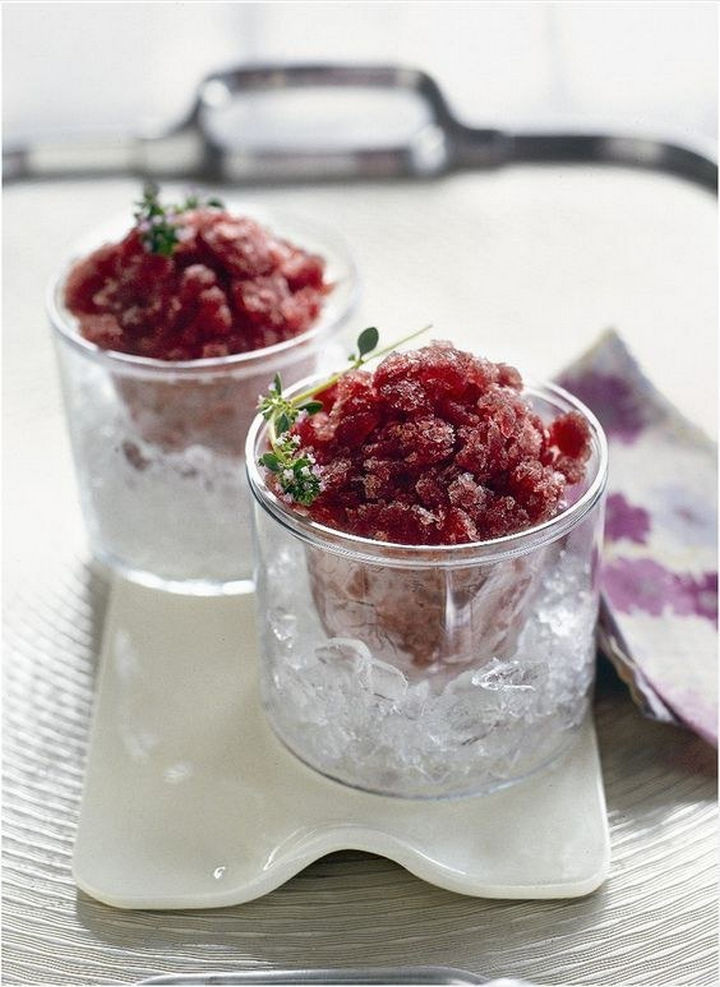 Fresh orange juice and fruity red wine makes a terrific drink or even a light summer dessert when served in chilled bowls. Get this red wine and orange granita recipe.
6) Frozen Peach Bellini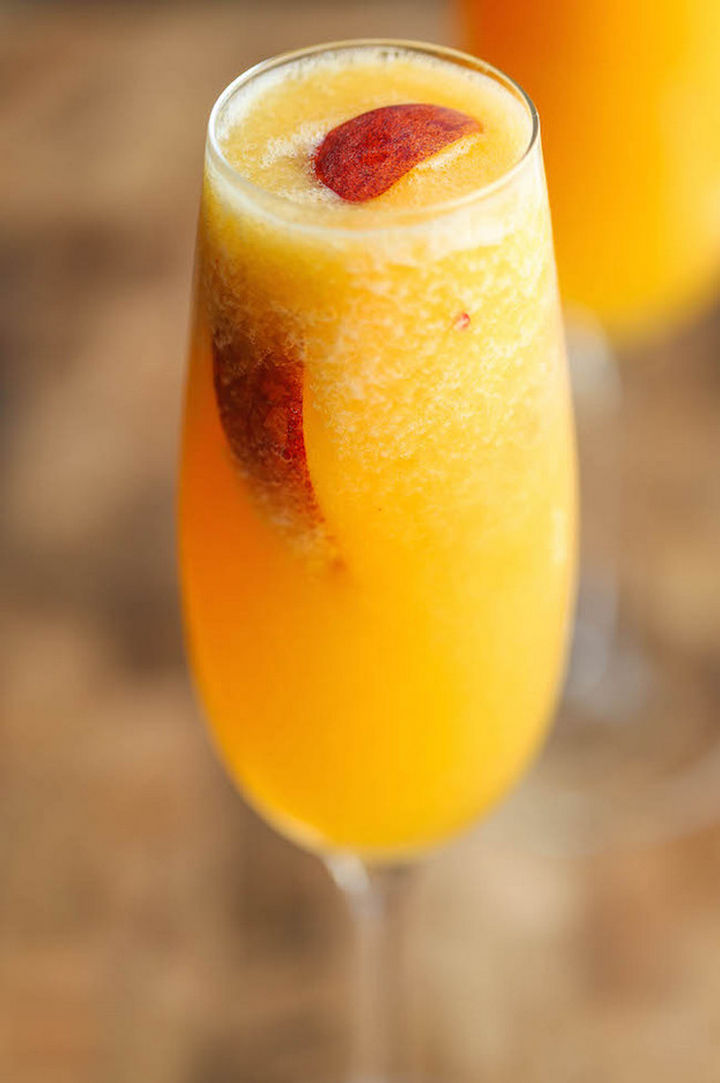 All you need are 3 ingredients to make light and refreshing bellinis. Get this frozen peach bellinis recipe.
7) Rosé Slushie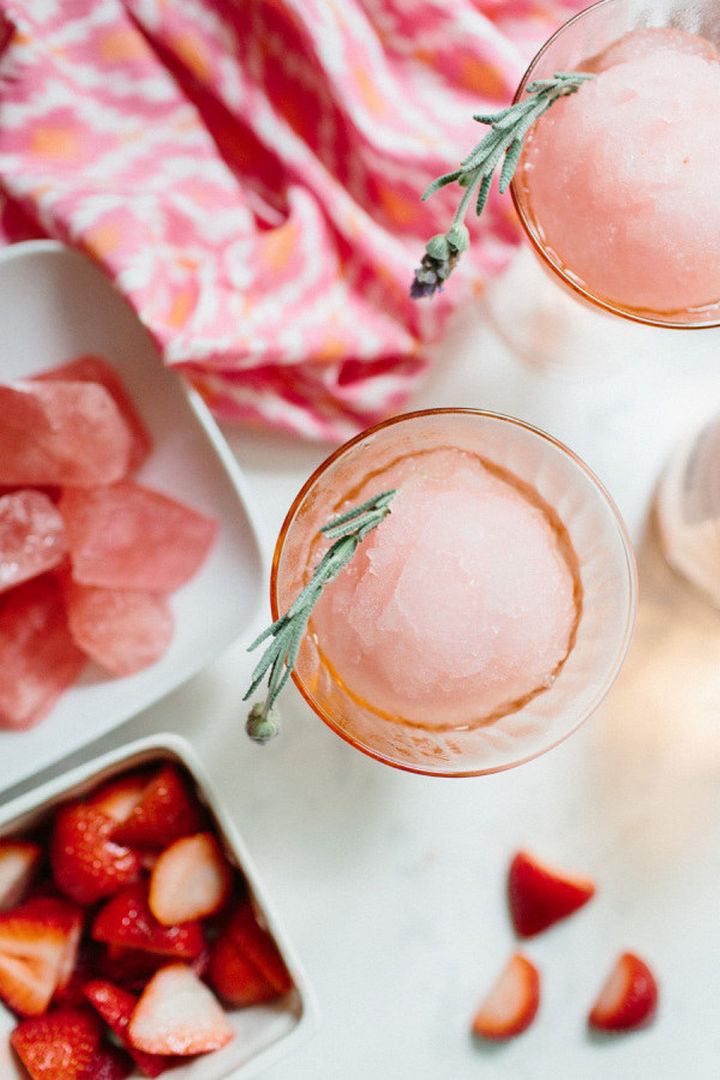 Lemonade served with a frozen bottle of your favorite rosé makes this a drink to remember. Get this rosé slushy recipe.
8) Berry Wine Slushies.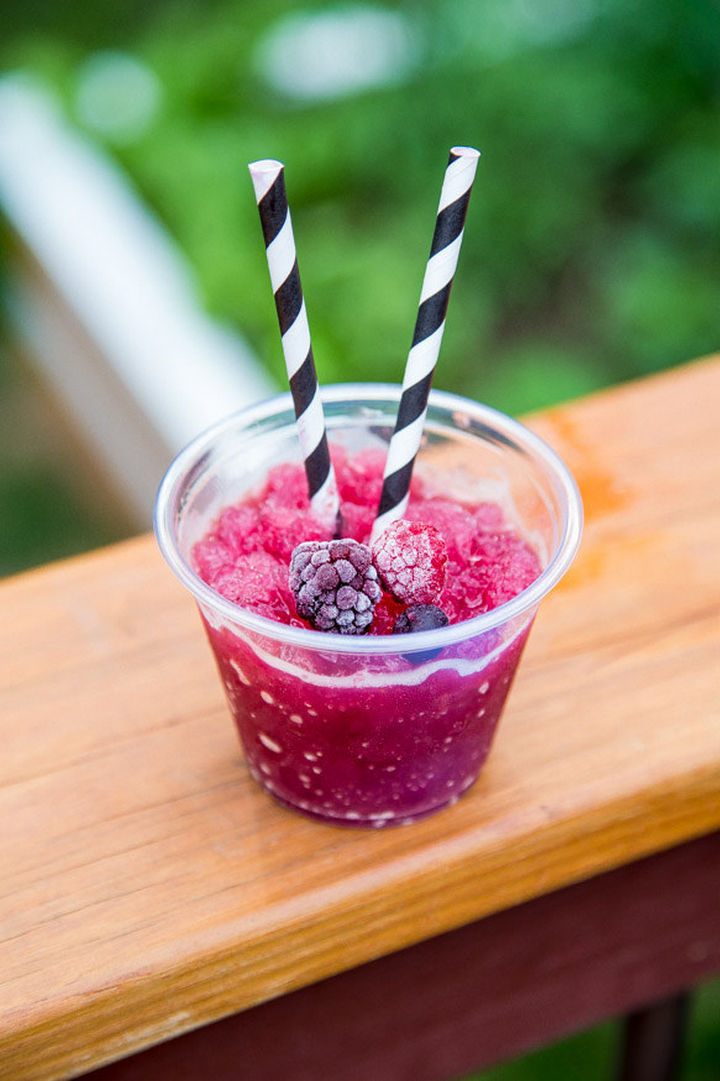 A drink recipe with mixed red berries and fruity white zinfandel that makes 2 large slushies or 4 medium-sized slushies. I'll take large please! Get this wine slushies recipe.
9) Red Wine Slush Mix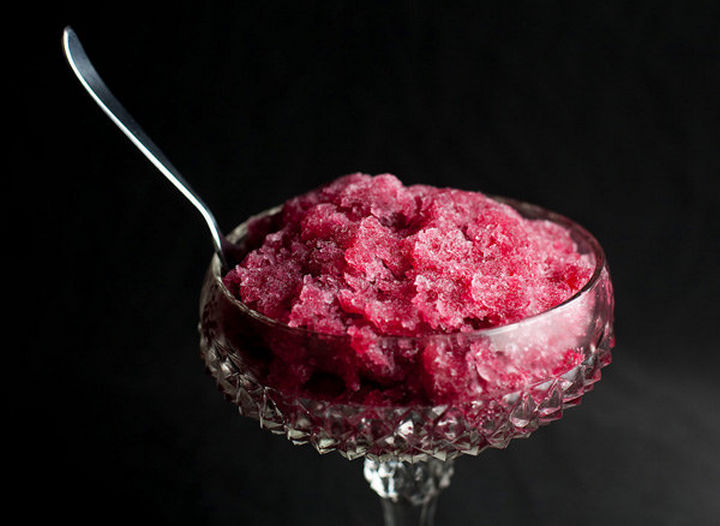 Create a homemade slush mix to have on hand and be ready for wine slushies anytime you want.  Get this homemade wine slush mix recipe.
10) Riesling Strawberry Slushies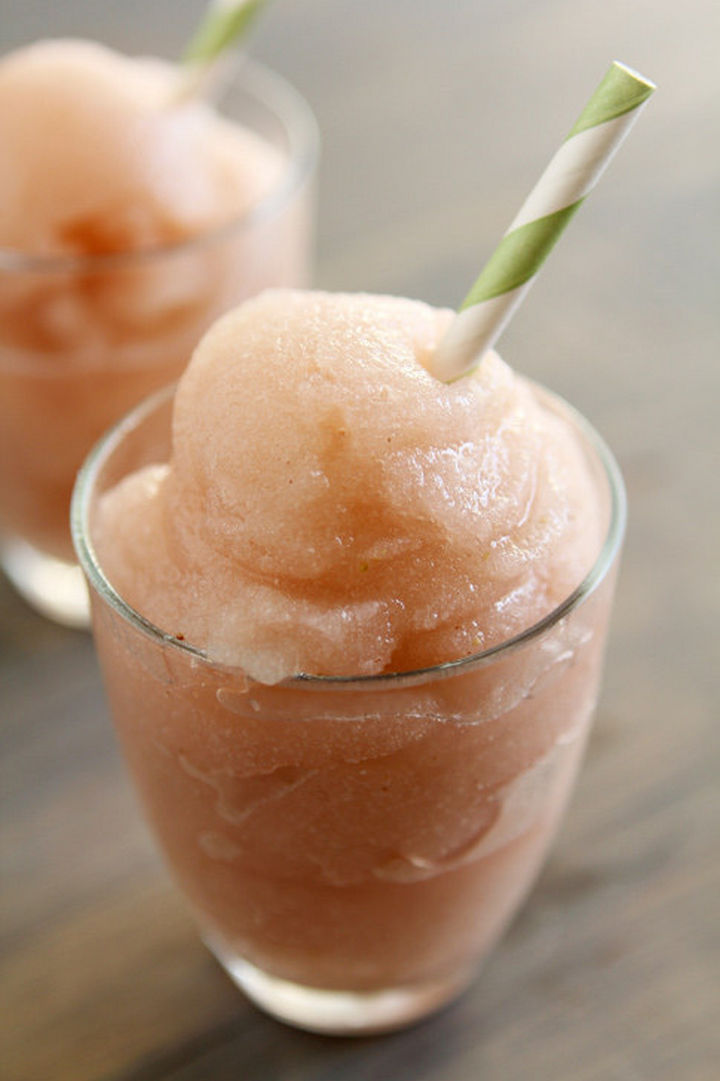 Strawberry slush so good you might forgo the straw for a spoon…a big, big spoon. Get this riesling strawberry slushies recipe.
11) Strawberry Peach Wine Slushies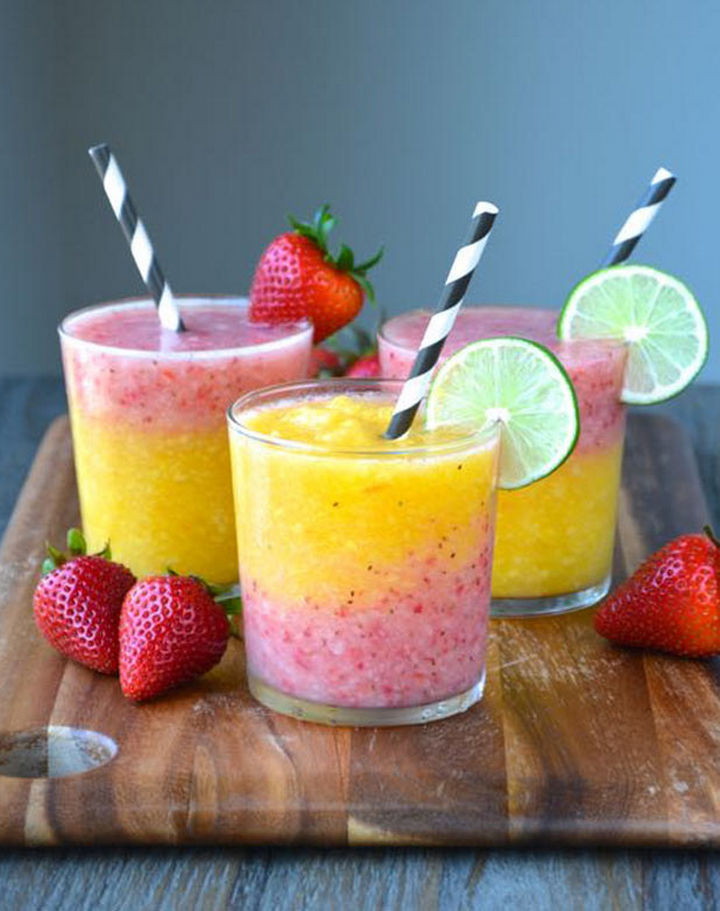 Peaches, strawberries, and white wine are the only 3 ingredients you need for the perfect summer drink. Get this strawberry peach wine slushies recipe.
12) Moscato Slush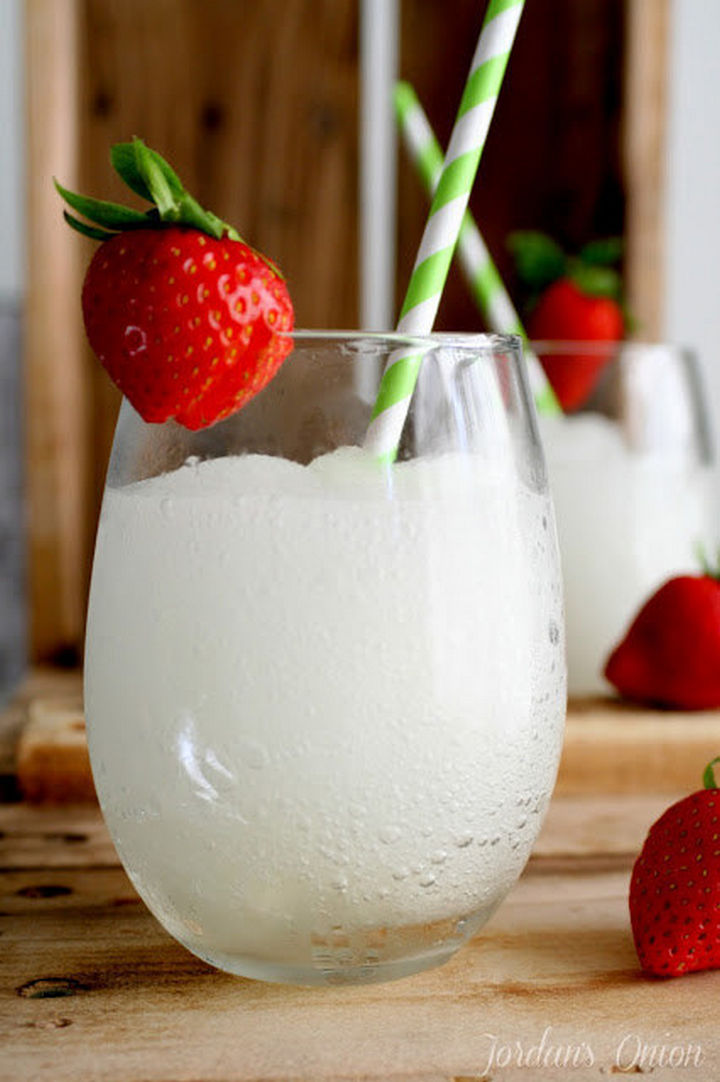 Crushed ice and moscato makes the perfect sweet slushie for adults. Get this moscato slush recipe.
13) Summer Fruit Wine Slush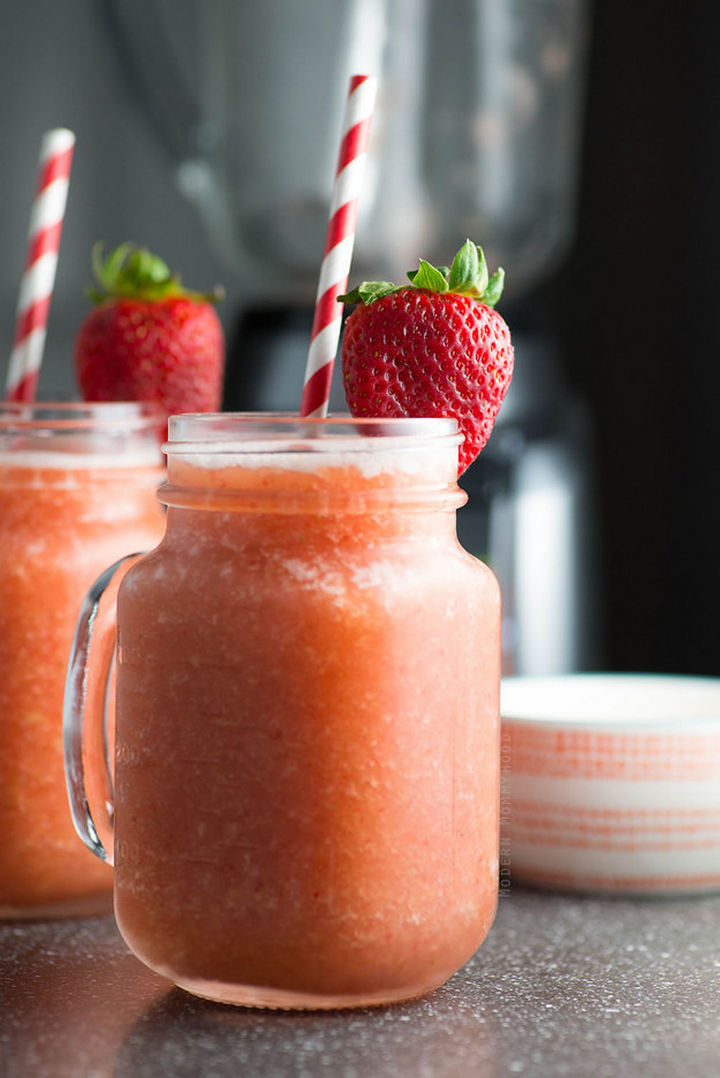 A refreshing slushie that tastes as delicious as it looks. Get this summer fruit wine slush recipe.
14) Sangria Granita Snow Cones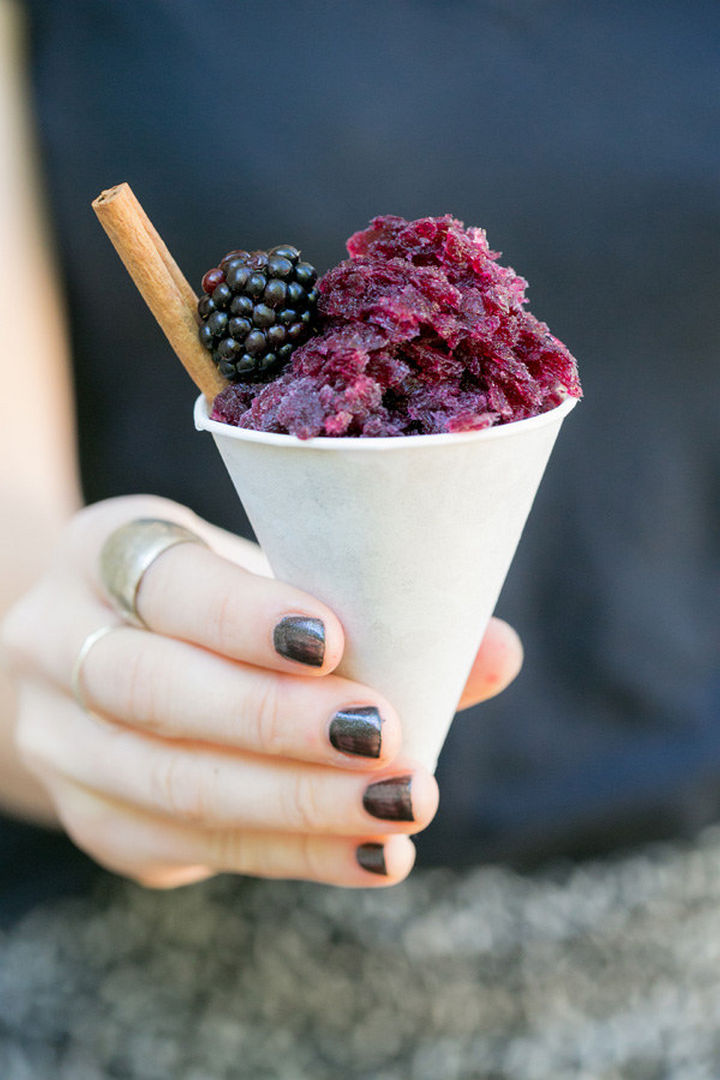 Kids will want some too but these tasty snow cones are for adults only! Get this sangria granita snow cones recipe.
15) Blueberry Cream Wine Slush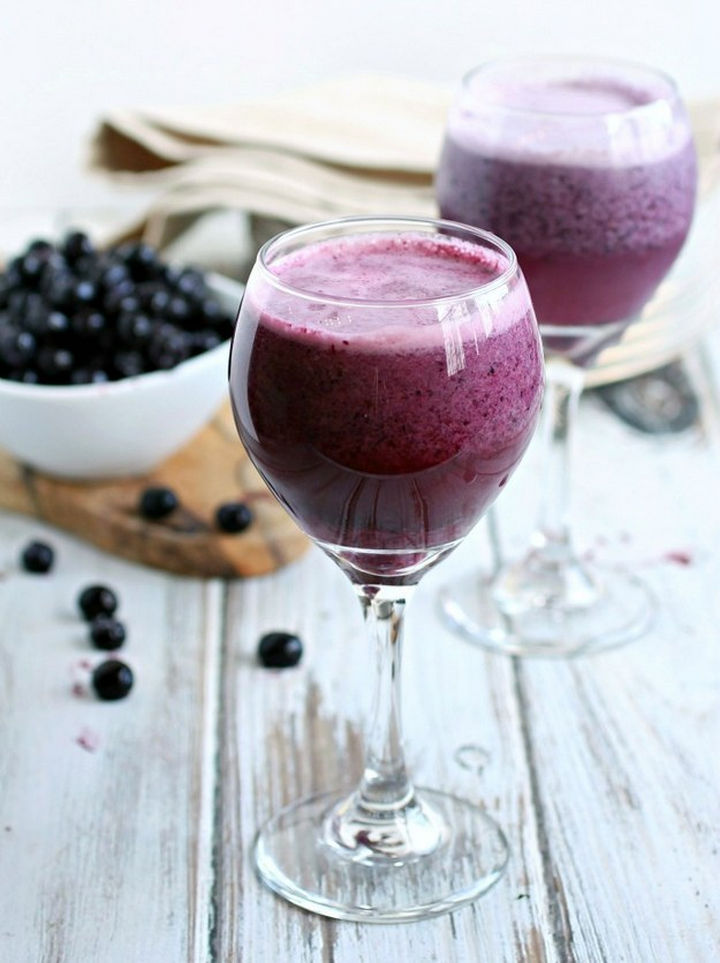 Frozen blueberries, white wine, and ice cream, oh my! Delicious! Get this blueberry cream wine slush recipe.
16) Peach Sangria Granita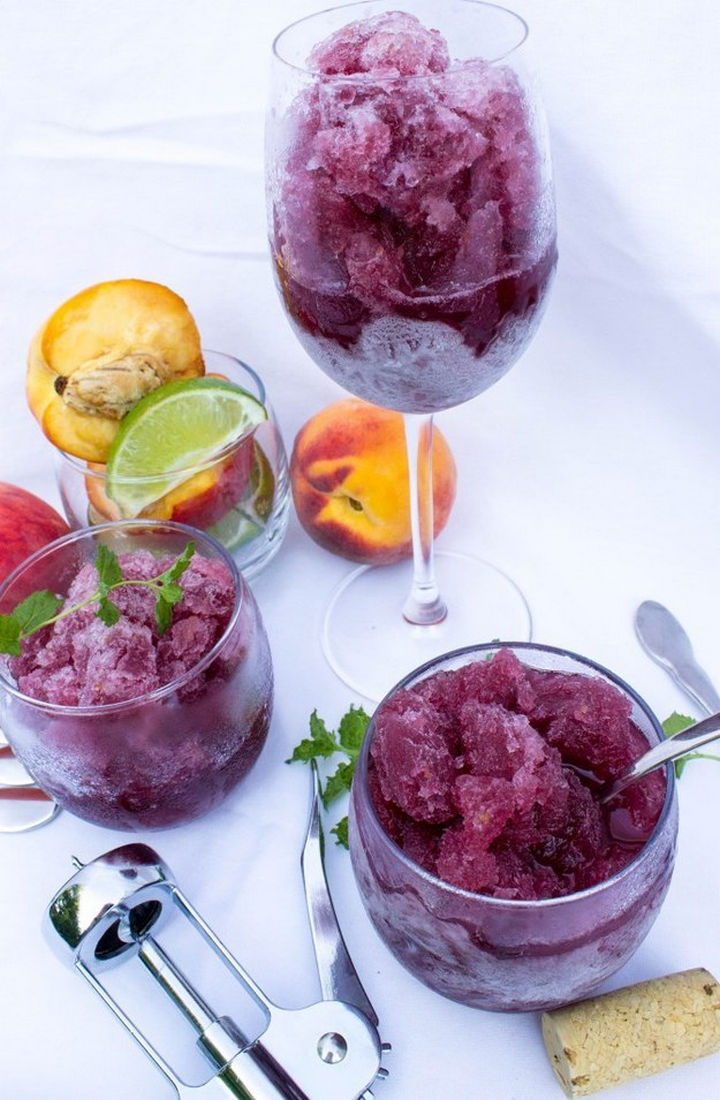 How can you go wrong with a frozen boozy drink with delicious Peach Schnapps and red wine? Get this peach sangria granita recipe.
17) Orange Peach Mimosa Slushies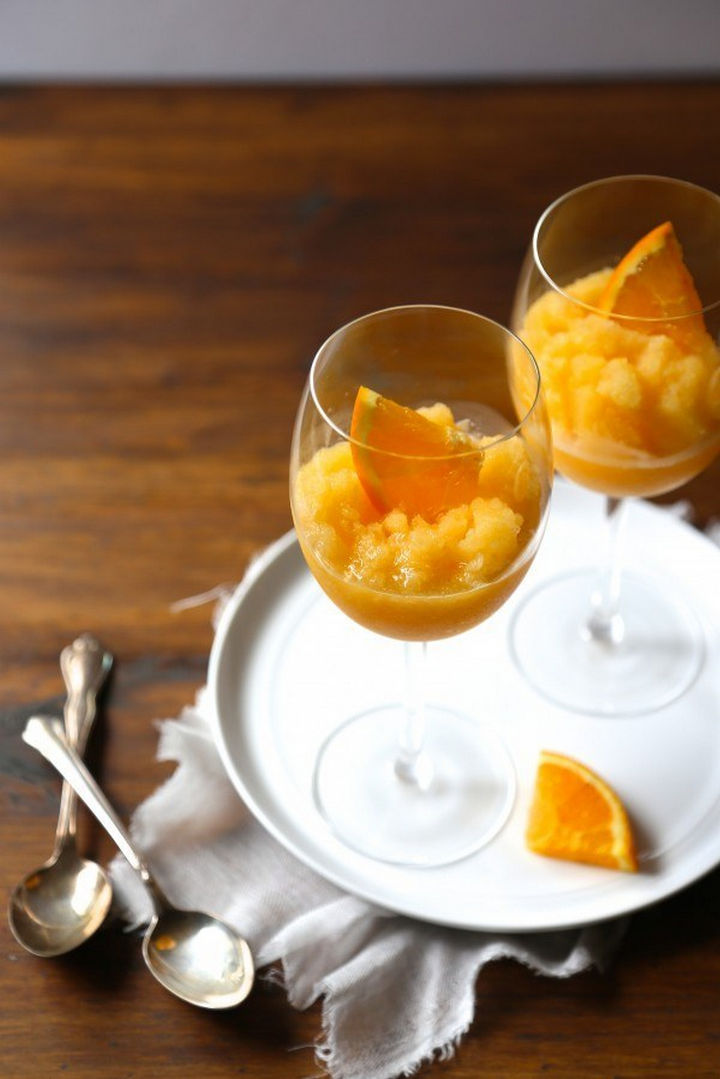 Enjoy your brunch mimosa as a slushie for a refreshing taste. Get this orange peach mimosa slushies recipe.
18) Pink Champagne Granita with Pomegranate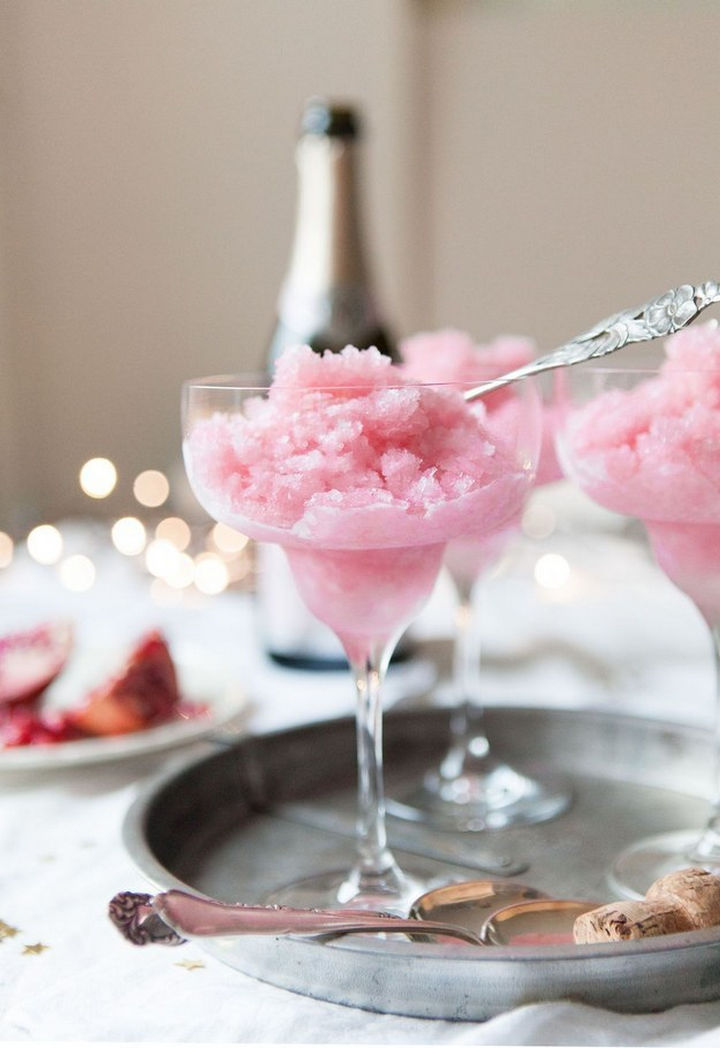 Release your inner princess with this delicious pink drink with just the right amount of pomegranates and pink champagne. Get this pink champagne granita with pomegranates recipe.
19) Pinot Slush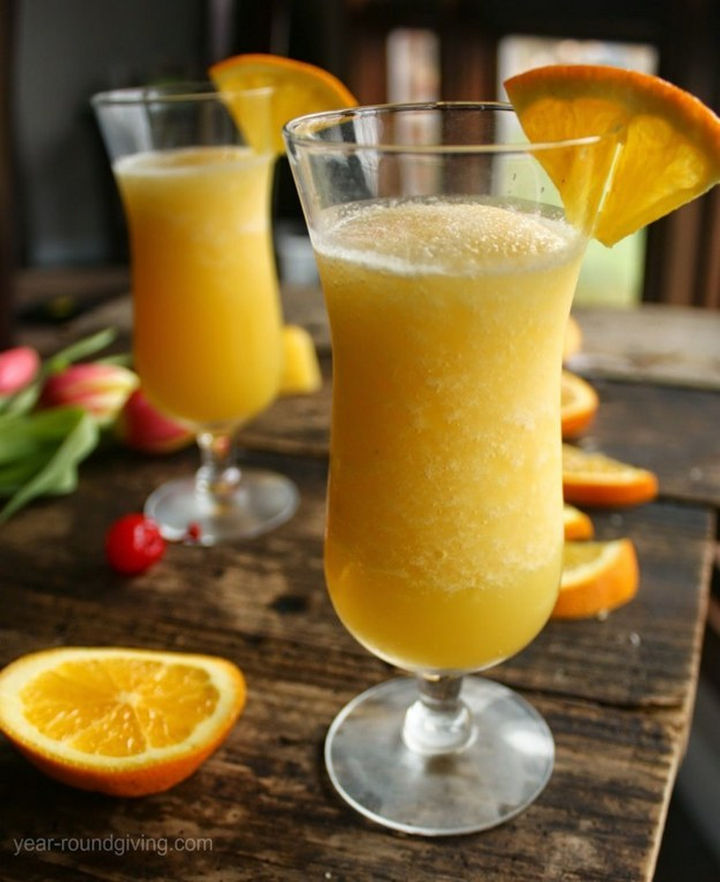 A perfect spring or summer cocktail blended with Pinot Grigio and Grand Marnier. Get this pinot slush recipe.
20) Sauternes and Lemon Honey Granita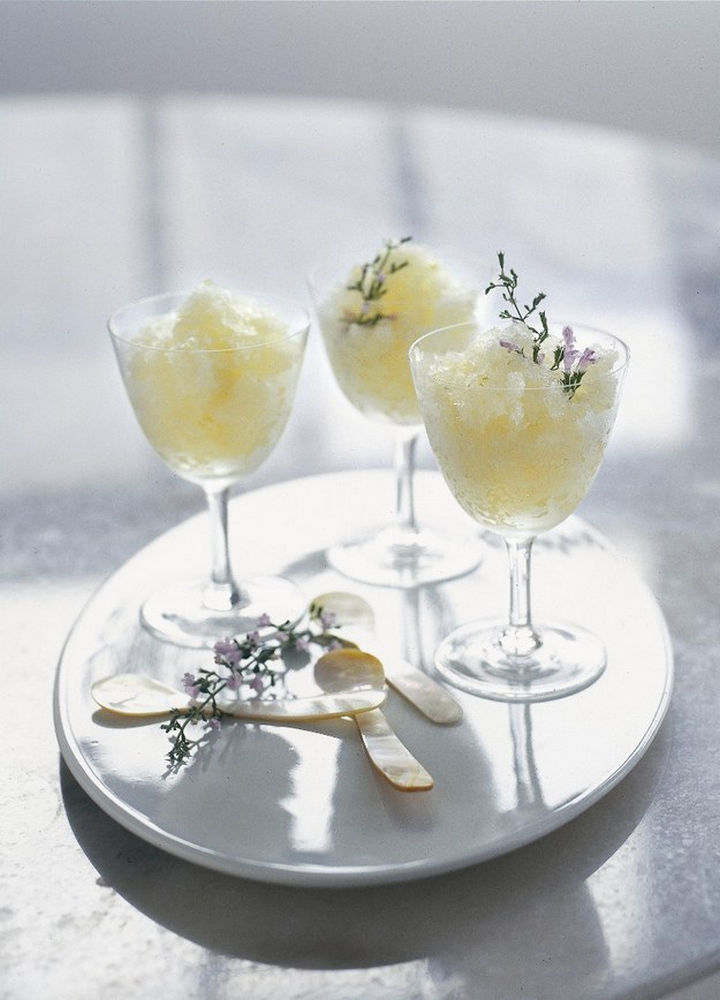 Sweet honey is complemented by tart lemons and both flavors are brought together with a bottle of Sauternes. Get this Sauternes and lemon honey granita recipe.
21) Triple Berry Wine Slush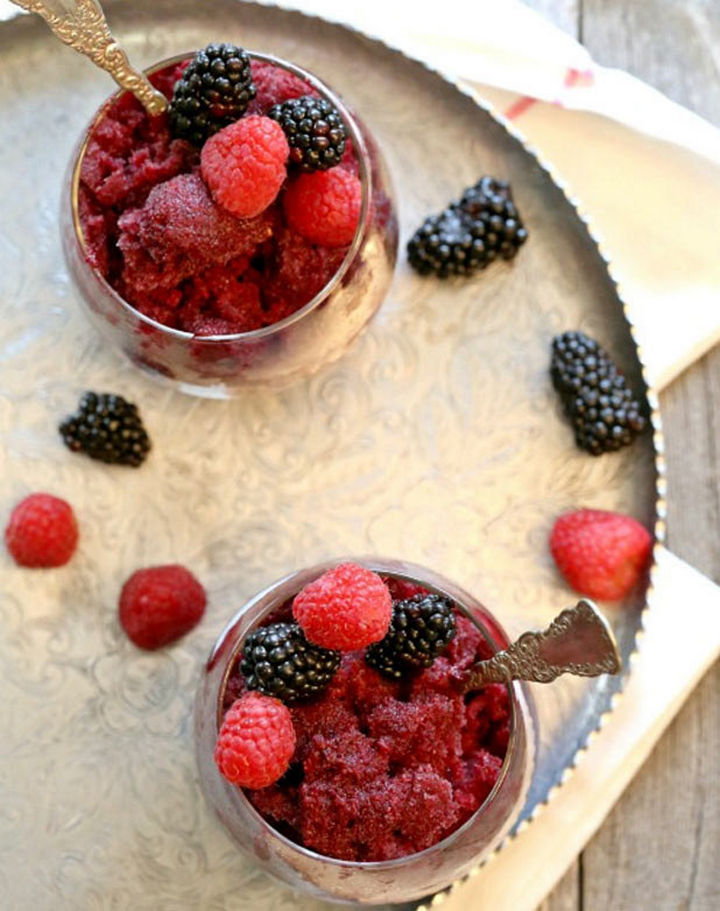 Mixed berries such as raspberries, blackberries, and blueberries with a bottle of your favorite red wine is the perfect end to any day. Get this triple berry wine slush recipe.
22) Peach, Watermelon, and Mango/Pineapple Wine Slush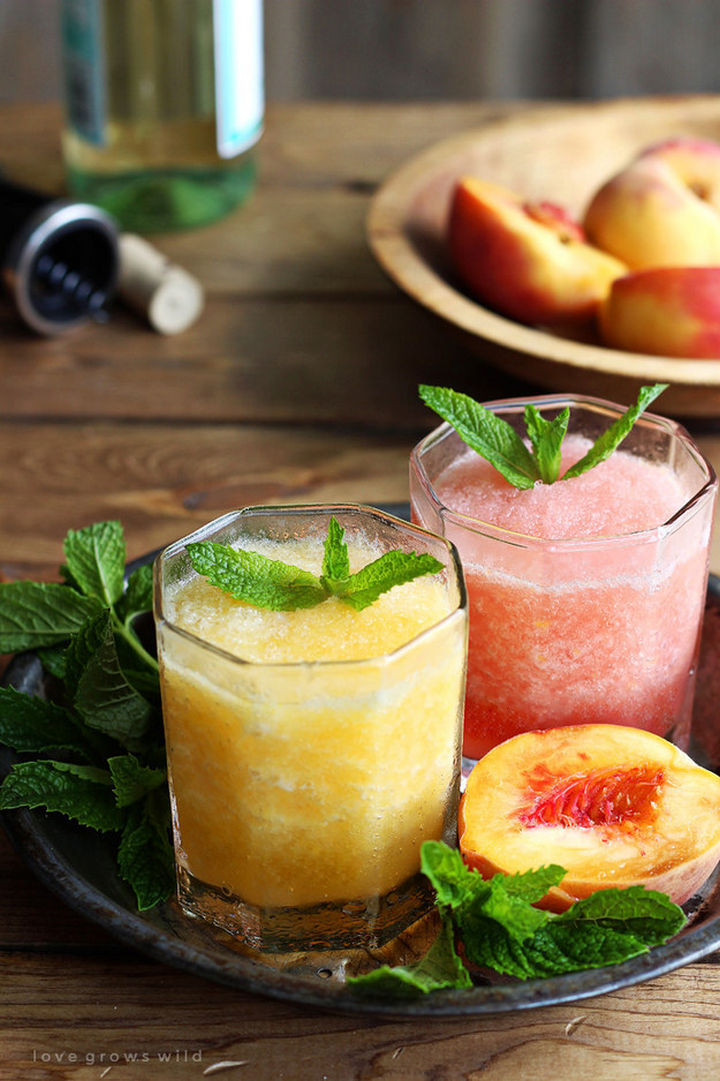 You can actually use any fruit you like to make yummy fruit slushies but peach, watermelon, and mango/pineapple go great with wine. Get this wine slush recipe.
23) Frozen Sangria Slushies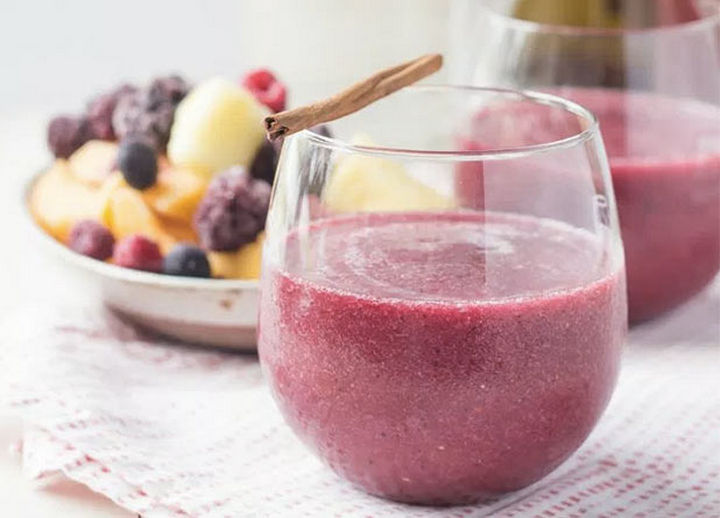 Make quick and easy frozen sangria slushies with frozen fruit and enjoy your sangria slush in seconds. Get this frozen sangria slushies recipe.
H/t: BuzzFeed
I can't think of a better drink than wine slushies to help beat the heat and enjoy good times with friends and family. Please share these delicious wine slushie recipes with your friends and family.