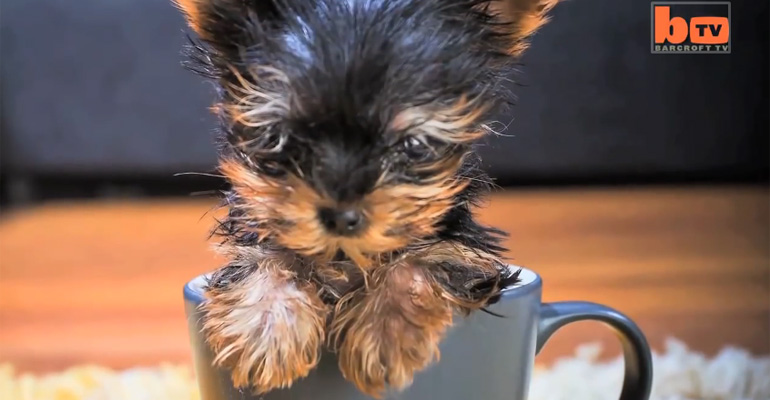 Little Meysi is only approximately 3 inches tall, 5 inches long and weighs just 3.5 ounces. That is one tiny terrier and her cuteness melted my heart.
She was born in Jarocin, Poland and was 16 times lighter than the heaviest of her five siblings. In fact, she was so small at birth that her owner mistook her for a bit of placenta and almost threw her in the trash but didn't as she noticed it moving around.
Watch the world's smallest dog…a tiny terrier dog!

YouTube / Barcroft TV
She is one little cutie and almost looks like a soft little toy. A-D-O-R-A-B-L-E. Please share the world's smallest dog no bigger than a Coke can with your friends and family.
Facebook Comments