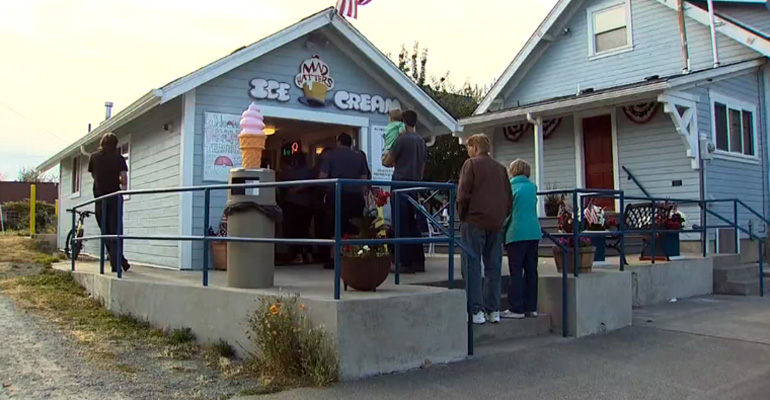 Pokemon Go launched in early July and its popularity is not slowing down. With nearly $200 million in revenue, the app has broken all sales records. Small businesses are learning to embrace this phenomenon and help boost their businesses.
One ice cream shop owner in Anarortes, Washington, had to close his business earlier this year. Gary Dear, owner of Mad Hatter's Ice Cream in Anacortes, Washington had to close his shop due to poor sales and because of an illness he suffered from his time serving in the navy. When Dear felt better, he decided to open up his ice cream shop and give it one more chance. According to King 5, he noticed Pokemon Go players catching Pokemon around his shop and stopping by for ice cream and the numbers kept increasing every single day.
Pokemon Go players save Washington ice cream shop by supporting his business…
H/t: King 5
Pokemon Go offers a unique marketing opportunity for small businesses and the business owners that take advantage of this opportunity will reap the rewards. Please share how Pokemon Go saved an Washington ice cream shop with your friends and family.
Facebook Comments