Breastfeeding is one of the most natural things a mother can do; however, there has been a lot of misinformation and controversy regarding breastfeeding on social media. Some people have sexualized breasts so much that they can't stand to see a woman feeding her infant and nourishing them.
Chicago photographer Ivette Ivens has created a collection of women breastfeeding photos to help change the stigma regarding breastfeeding. The stunning photographs capture the natural act of mothers feeding their children and the stylish photos have prompted tears of emotions from mothers everywhere.
1) Chicago Photographer, Ivette Ivens, takes photos of breastfeeding mothers.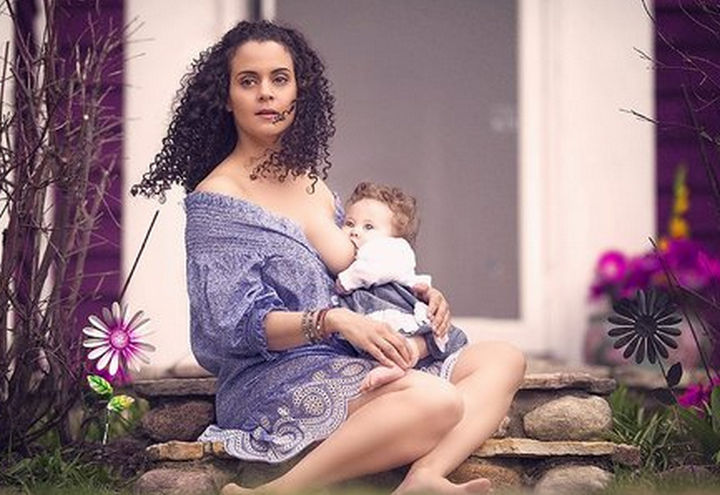 2) The photos help take the stigma out of breastfeeding and show the beautiful and pure act of breastfeeding in a different light.
3) Some images have attracted criticism for being provocative but nothing about breastfeeding should be sexualized.
4) It is one of most natural things a mother can do but some mothers are shamed on social media for breastfeeding.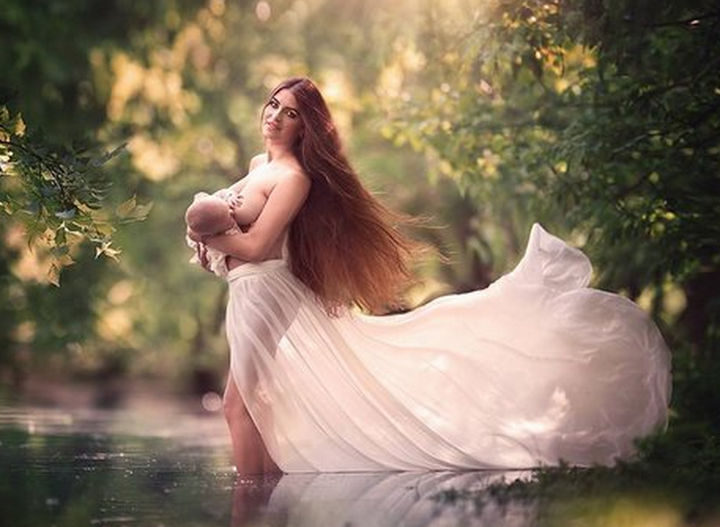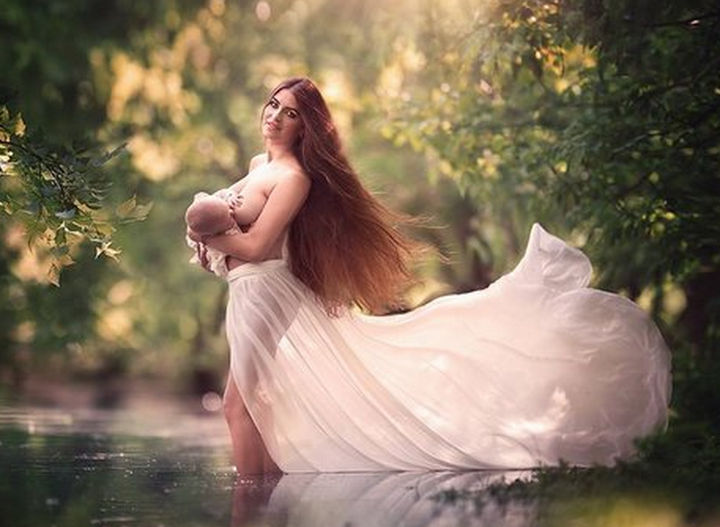 5) The photos are stylish and beautiful and aim to take the stigma out of breastfeeding.
6) The connection between a mother and her baby is one of most powerful images of love.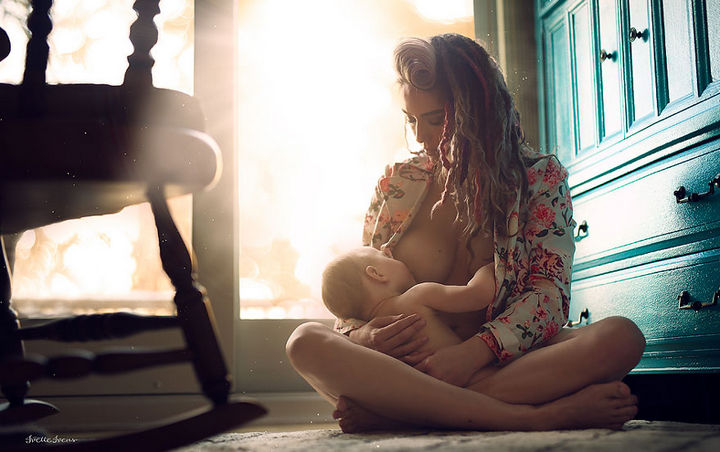 7) Mothers are nourishing their children and in instances of extended breastfeeding, toddlers know when it is time to wean off breastfeeding.
8) Breastfeeding is a family affair and pictured is a thoughtful daughter braiding her mother's hair while mom is feeding her little sister.
9) Mothers shouldn't be shamed for feeding their babies in public. They should feel empowered to do so.
10) Many of the striking images were captured in a variety of natural settings.
11) A beautiful photo of a mother feeding her baby alongside a cat nursing her young.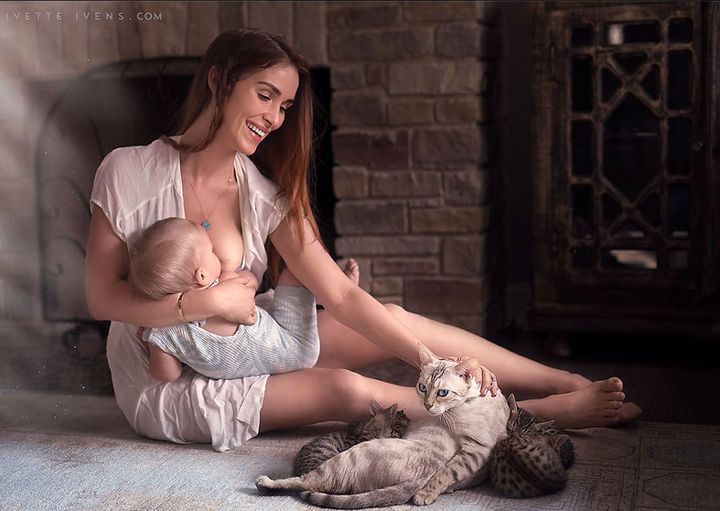 12) The beauty of breastfeeding is wonderfully captured by Ivens.
13) Ivens has also released a book entitled 'Breastfeeding Goddesses'. It features a beautiful image collection of women breastfeeding that captures the essence of motherhood.
Breastfeeding in public shouldn't be taboo and striking images like these are meant to change the perception of breastfeeding. You can also purchase a copy of Ivette Ivens' book 'Breastfeeding Goddesses' on Amazon. Please share these beautiful photos of women breastfeeding their babies with your friends and family.
Facebook Comments