Unless you've been living under a rock, you most likely have heard or even participate in the Pokémon Go phenomenon. There has been tons of coverage by media companies, both good and bad, that brings the game into the spotlight even more.
If you play Pokémon Go, you should relate to the following 30 Pokémon Go memes and things that only Pokémon Go players will understand.
1) Yeah, that sounds about right.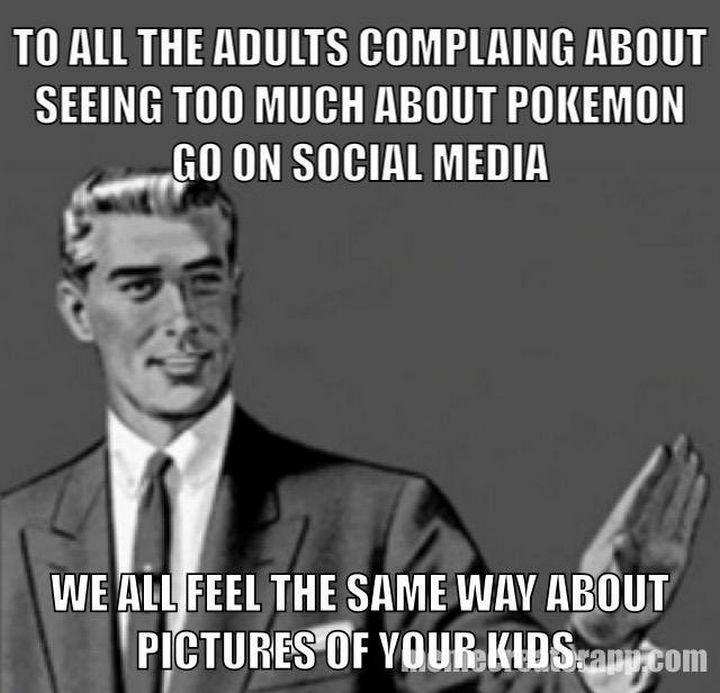 "To all the adults complaining about seeing too much about Pokémon Go on social media, we all feel the same way about pictures of your kids."
2) Good advice, don't Pokémon Go and drive!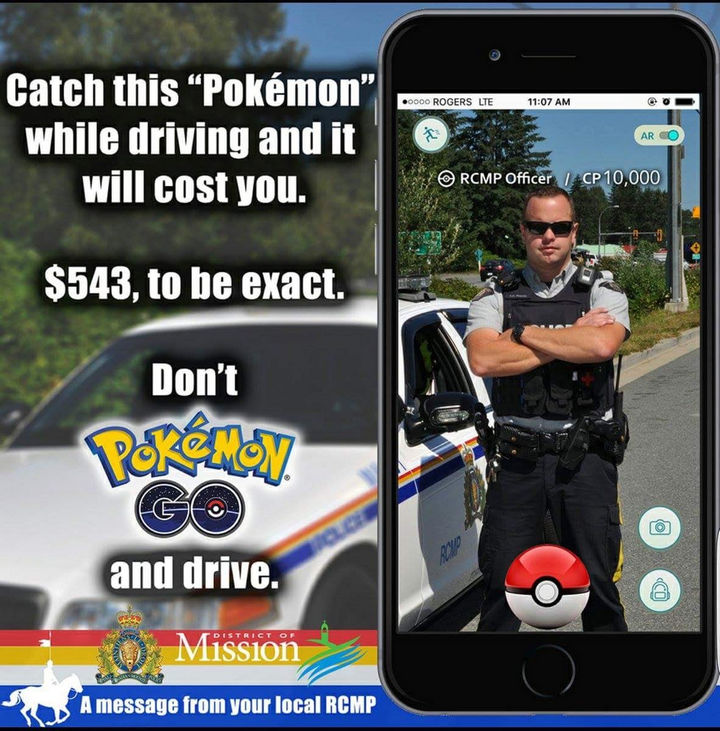 "Catch this 'Pokémon' while driving and it will cost you. $543, to be exact. Don't Pokémon Go and drive."
3) Not all pets are happy about the increase in daily walks. Chasing Pokémon is tiring! 🙂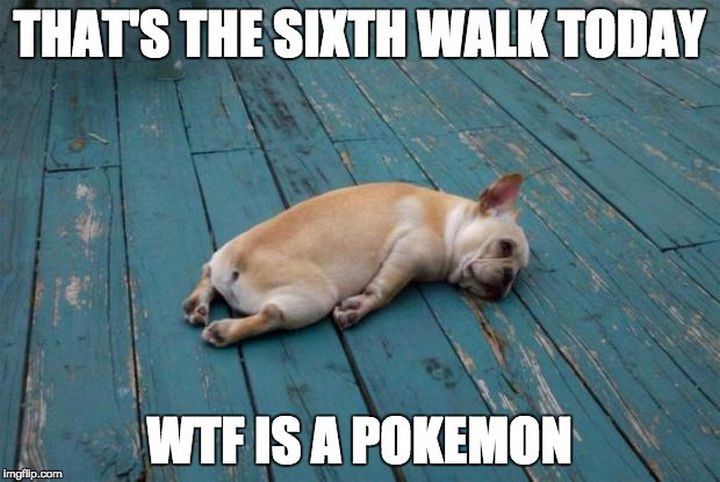 "That's the sixth walk today. WTF is a Pokémon."
4) Smart companies are giving rewards to players in the real world too.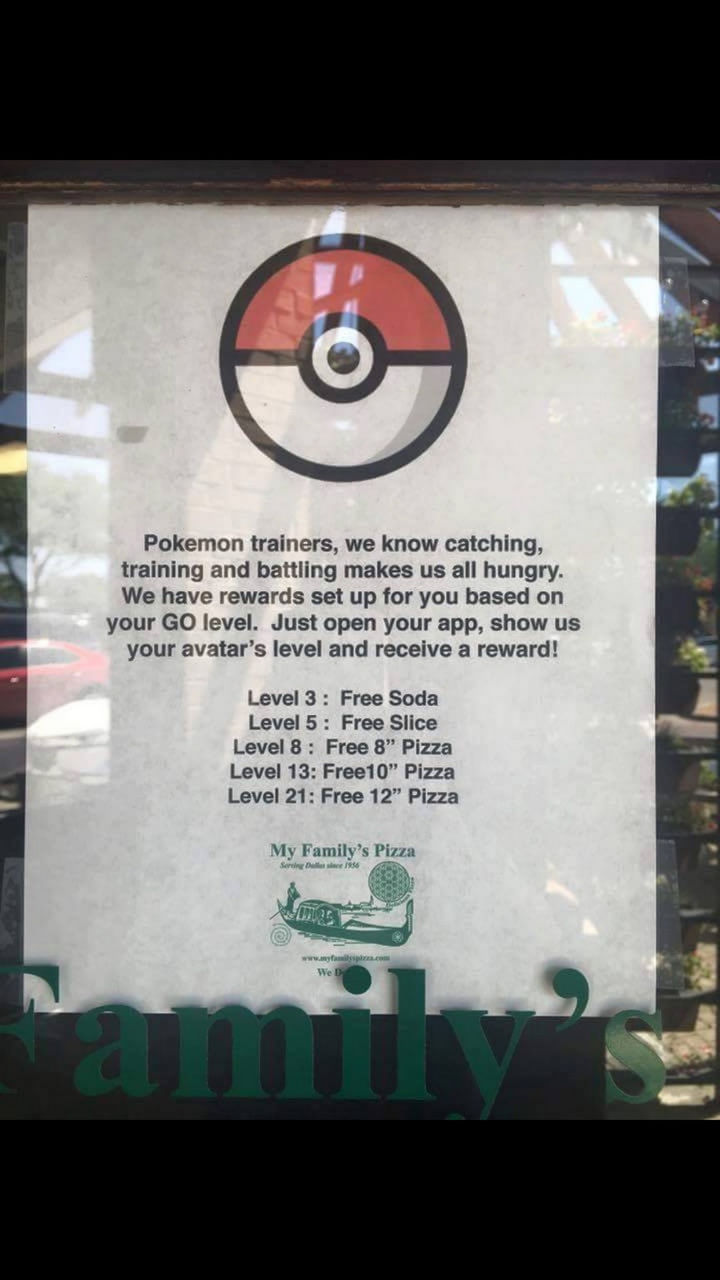 "Pokémon trainers, we know catching, training, and battling makes us all hungry. We have rewards set up for you based on your GO level. Just open your app, show us your avatar's level and receive a reward! Level 3: Free Soda. Level 5: Free Slice. Level 8: Free 8″ Pizza, Level 13: Free 10″ Pizza. Level 21: Free 12″ Pizza."
5) Even celebrities are getting in on the action.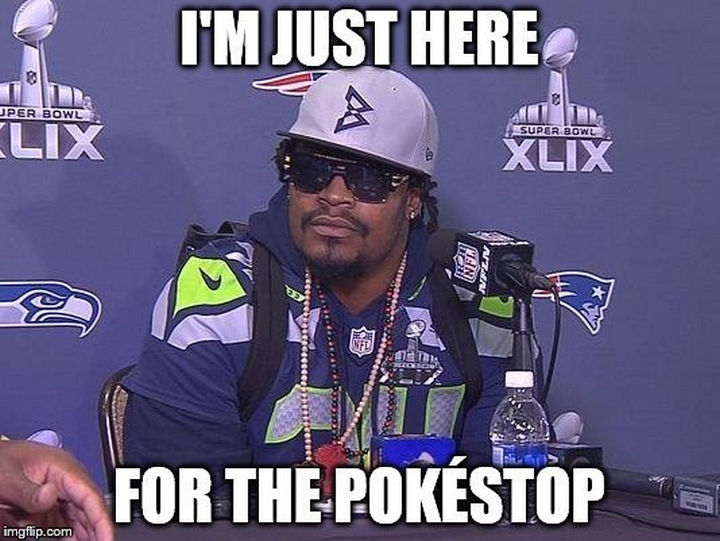 "I'm just here for the Pokéstop."
6) This guy gets it. Go out and have fun hunting for Pokémon.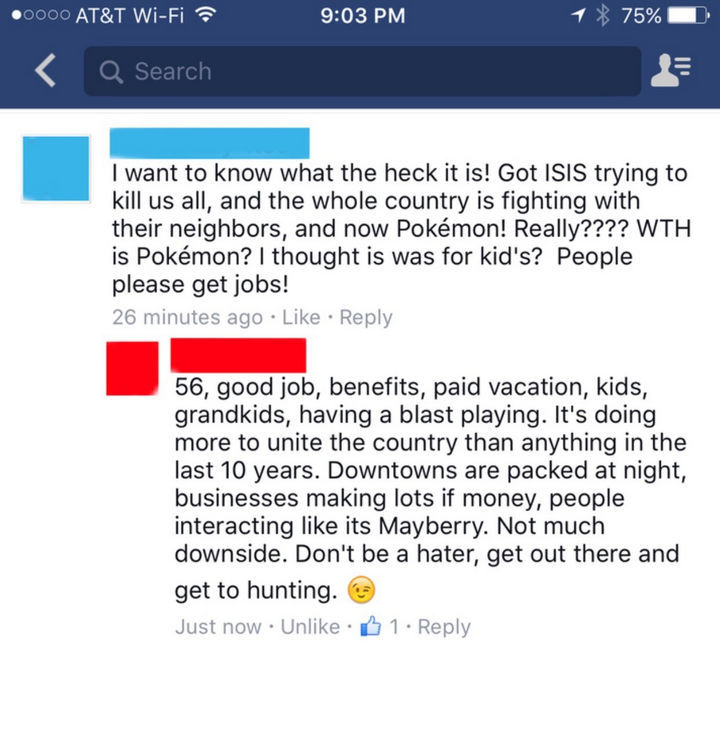 "I want to know what the heck it is! Got ISIS trying to kill us all, and the whole country is fighting with their neighbors, and now Pokémon! Really???? WTH is Pokémon? I thought it was for kids? People, please get jobs! 56, good job, benefits, paid vacation, kids, grandkids, having a blast playing. It's doing more to unite the country than anything in the last 10 years. Downtowns are packed at night, businesses making lots of money, people interacting like its Mayberry. Not much downside. Don't be a hater, get out there and get to hunting."
7) When people tell you you're addicted to Pokémon Go like it's a bad thing.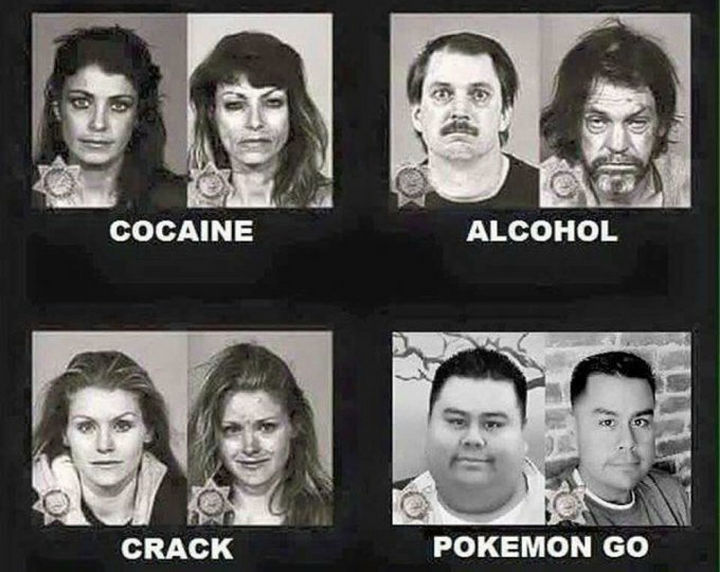 Cocaine. Alcohol. Crack. Pokémon Go. Walking, exploring your city, meeting new people, and losing a little weight in the process. That's a REALLY nasty habit 🙂
8) Hearing people complain about Pokémon Go when they don't even know what the game is all about.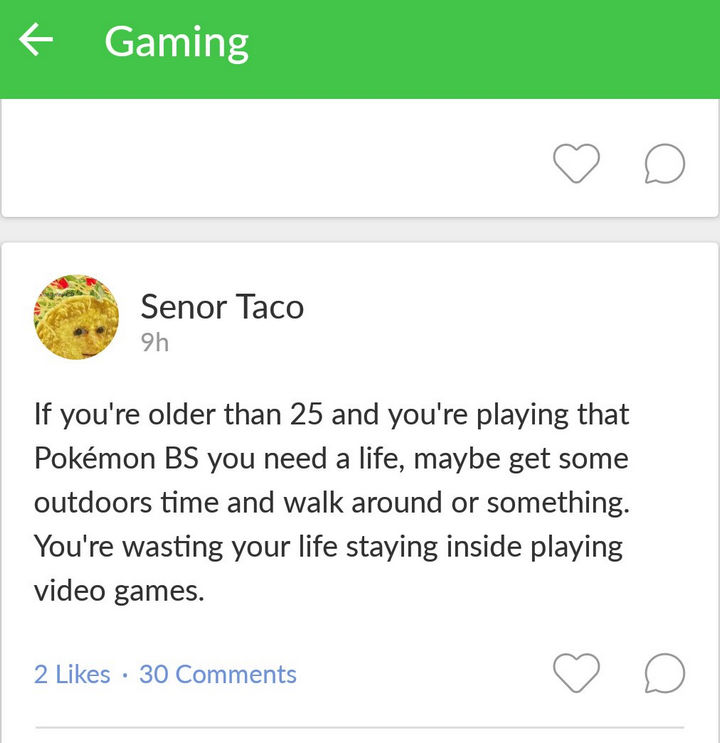 "If you're older than 25 and you're playing that Pokémon BS you need a life, maybe get some outdoors time and walk around or something. You're wasting your life staying inside playing video games."
9) When you're pets begin seeing Pokémon.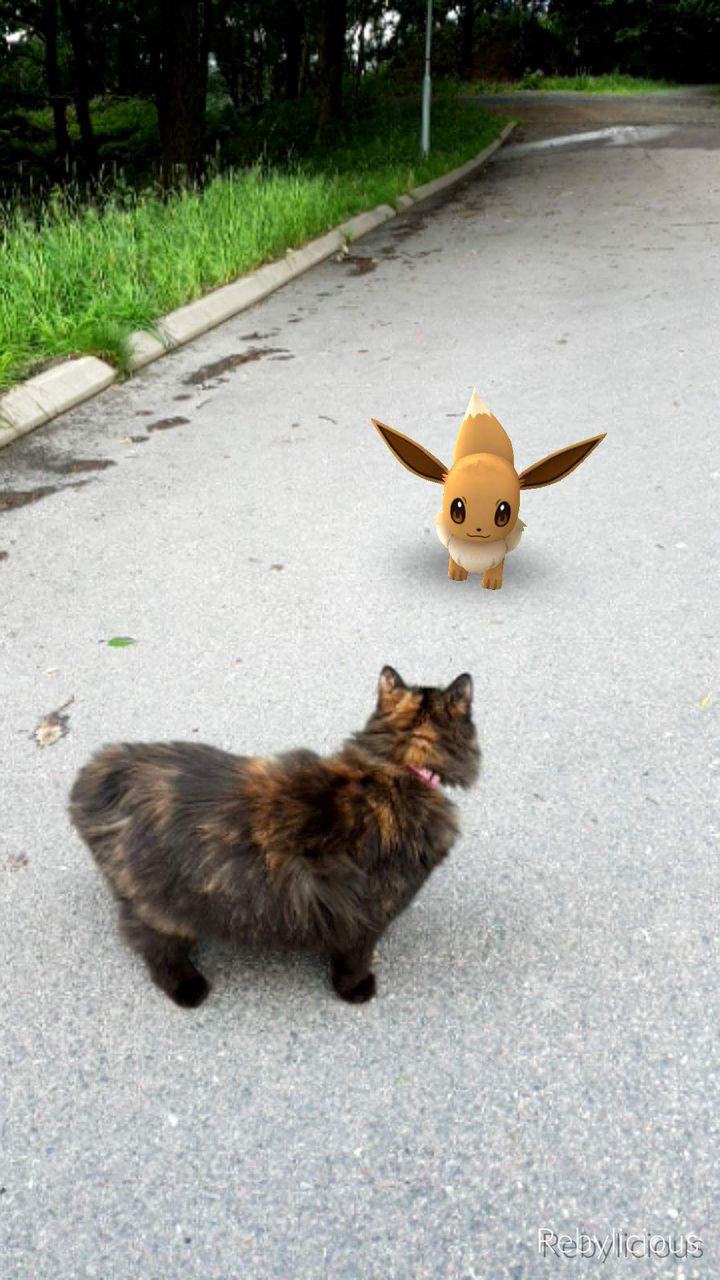 10) When you explain the game to the police officer who pulled you over.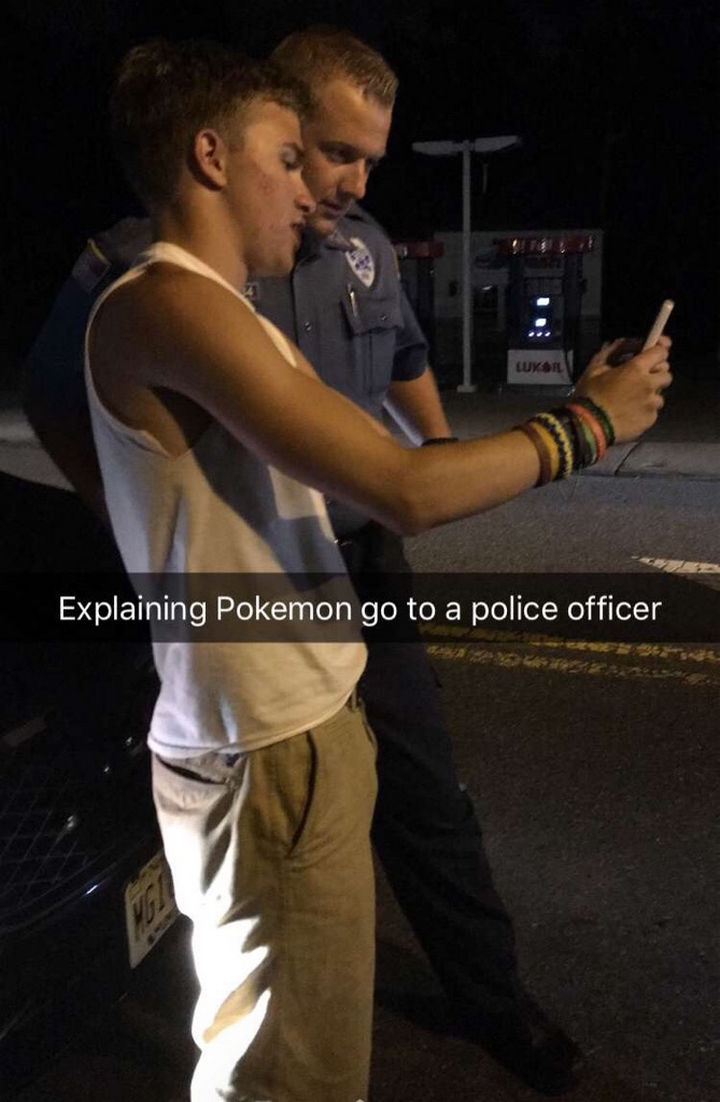 "Explaining Pokémon Go to a police officer."
11) So true.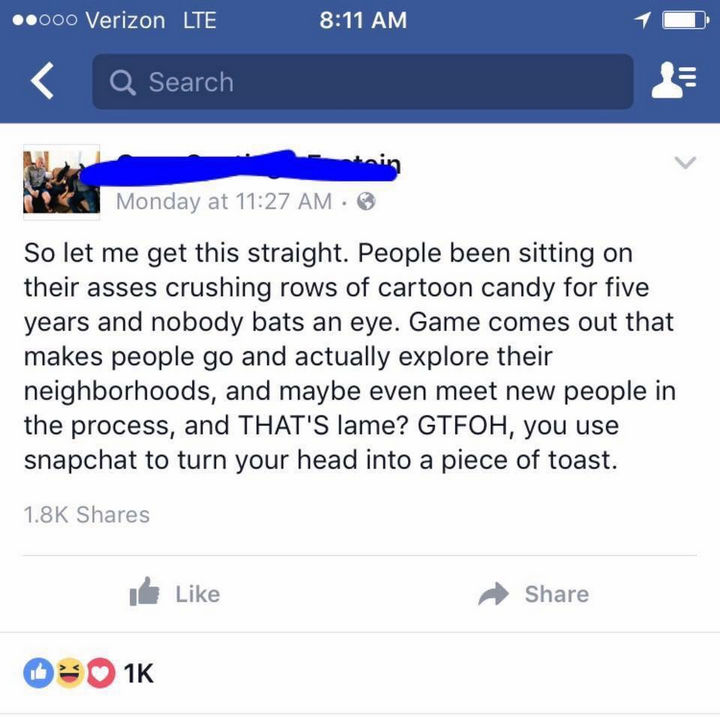 "So let me get this straight. People have been sitting on their asses crushing rows of cartoon candy for five years and nobody bats an eye. A game comes out that makes people go and actually explore their neighborhoods, and maybe even meet new people in the process, and THAT'S lame? GTFOH, you use Snapchat to turn your head into a piece of toast."
12) Believe me, the struggle is real 🙂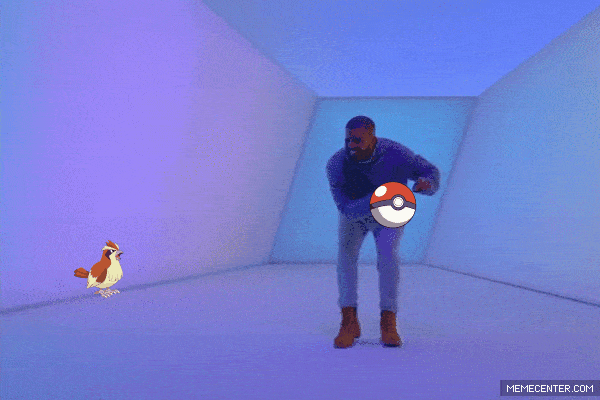 13)
"Actual photo of the Pokémon Go servers."
14)
"Friends: I got so many rare Pokémon how about you. Me:"
15)
"When its 400 degrees out but you gotta catch 'em all."
16)
"Pokémon Go starter pack."
17)
"When the Poke Ball shakes twice."
18)
"When it's not your house but theres a Mew inside."
19)
"When Pokémon Go says there's a Pokémon nearby and you go outside and find nothing."
20)
"When you see someone else playing Pokémon Go."
21)
"After an entire weekend of playing Pokémon Go: Why do my legs hurt so much? Because you've never used them before."
22)
"Blurry Pokémon? Let Dr. Demaio take a Pikachu."
23)
"Employer: Why do you want to work for us? Me: There's a Blastoise in here. Employer: (sweating) Where?"
24)
"Guy right in front of my house playing Pokémon Go at 3 am!"
25)
"I came in like a Poke Ball, I just wanted to catch 'em all."
26)
"If you see a girl wearing this…marry her."
27)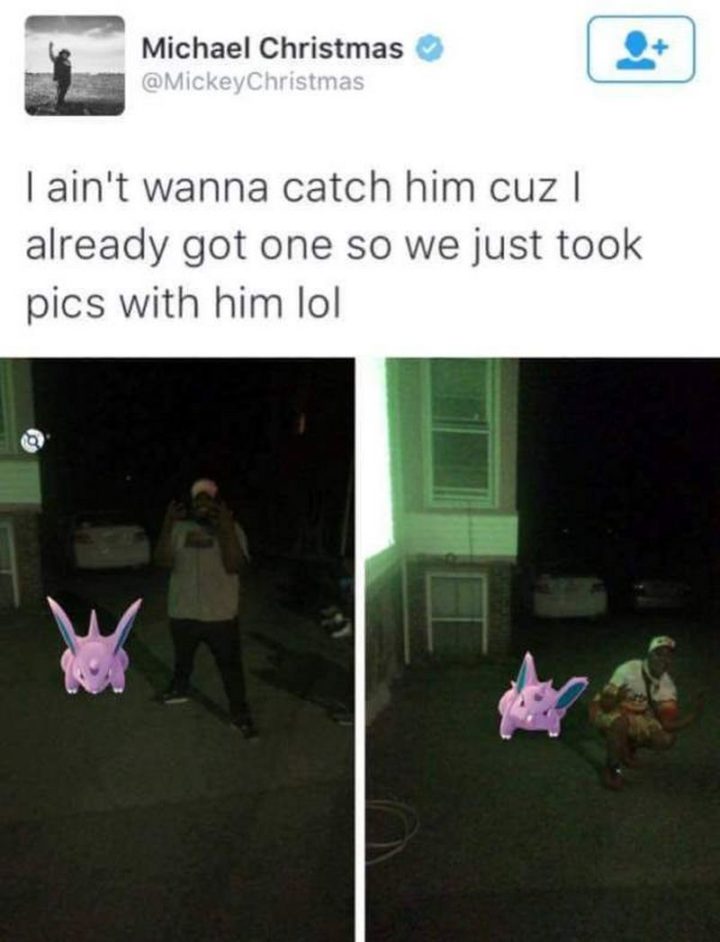 "I ain't wanna catch him cuz I already got one so we just took pics with him lol."
28)
…Nothing. Holy s#%@!"
29)
"Playing Pokémon Go with a friend at a park in the dead of night. We get stopped by a cop. He asks us what we're doing, and we say there's a Growlithe and we wanted it. He jumps out of his car with his phone and asks us where we found it."
30)
"What Pokémon is this, it's mean as f***."
Even if Pokémon Go turns out to be a fad, events like these happen only once in a while so it's best to take advantage of it. Please share these Pokémon Go memes that only Pokémon Go players will understand with your friends and family.
Facebook Comments