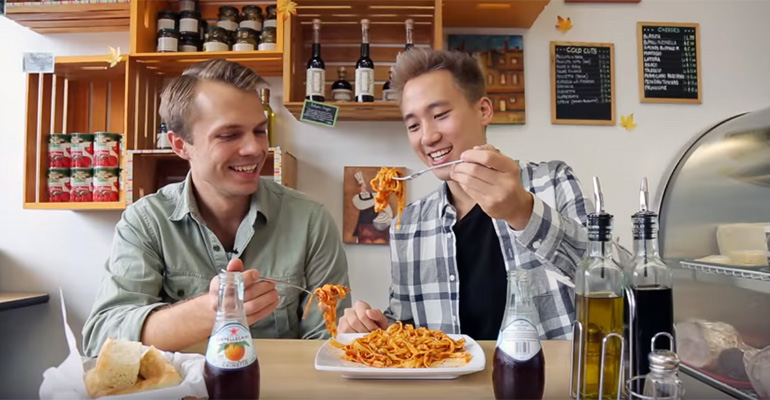 There are tons of restaurants and just like the variety of dishes they prepare, their prices vary as well. Typically, expensive dishes use pricey ingredients like caviar or white truffles which can fetch as much as $2,000 dollars a pound.
But on taste, how does an $8 dollar plate of pasta compare to a $100 plate of pasta and what sets them apart? Steven and Andrew from BuzzFeed wanted to find out so they sampled pasta dishes from three restaurants in Los Angeles. Which restaurant had the best pasta? Watch and see how they chose!
$8 Pasta Vs. $100 Pasta. Watch to find out who wins…
Personally, I wasn't surprised that they chose Pasta Sisters because family-owned restaurants generally have delicious homemade food at terrific prices. Please share how an $8 pasta dish compared to a $100 pasta dish with your friends and family.
Facebook Comments