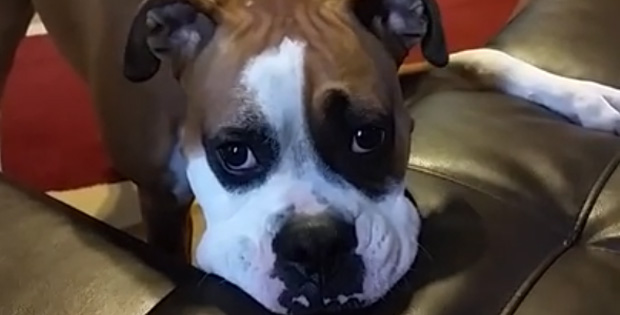 Sammy the boxer dog really wants to get onto that couch but her owner doesn't want it ripped as she apparently destroyed their previous couch.
With that adorable face, it must be hard to say no but watch how she tries to whine her way onto it. I'd personally be very tempted to give in but might end up with another scratched faux leather sofa.
Watch Sammy the Boxer dog beg her owner to go on the couch…
According to YouTube user Heidi M, Sammy does have a doggie bed next to the couch and she's spoiled often with cute cuddles on the floor so she has plenty of attention.
Please share this cute video of Sammy the Boxer with your family and friends.
Facebook Comments