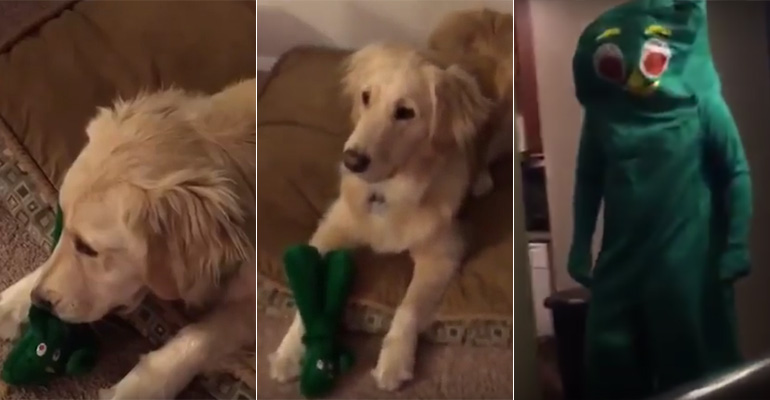 Imagine finding out as a child that your favorite toy was real. Something similar happened to a beautiful dog named Jolene and she couldn't contain her excitement.
Her owner, Ben Mesches, shared a video of his dog playing with her favorite toy Gumby. As she looks up, she notices her toy Gumby is life-size and REAL! Her reaction is hilarious and she is so happy that you'll be just as happy as she is when you watch it.
Watch Jolene the dog's reaction when she sees her favorite toy come to life…
I can't stop smiling at the joy Jolene the dog must have felt when she saw her toy come to life. Please share this beautiful moment when Jolene the dog sees her favorite toy Gumby come to life with your friends and family.
Facebook Comments