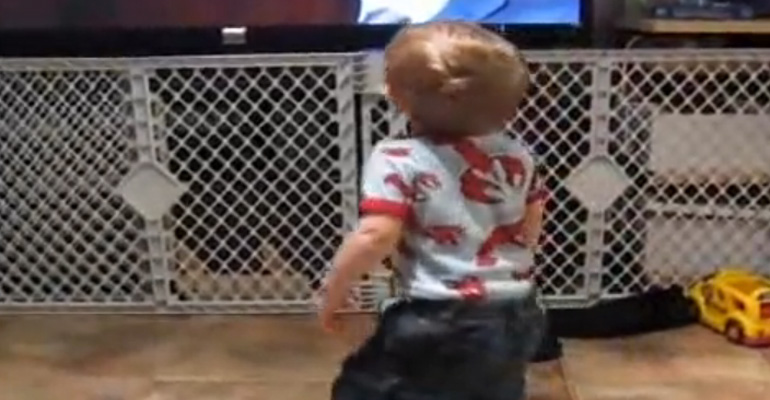 I first heard Will Smith's single 'Gettin' Jiggy Wit It' when it was released in 1997 and I was hooked. It was a great hip hop song and I think it still holds up today or at least this little baby "getting jiggy with it" thinks so!
His nickname is Barnold and when he heard the song on the television, he quit what he was doing and quickly started hip hop dancing in front of the television. At only 16 months, he may be small but he's got some great dancing moves.
If any of Will Smith's kids go on tour, little Barnold might become their next backup dancer! Cute! Please share this funny dancing baby "getting jiggy with it" with your friends and family.
Facebook Comments