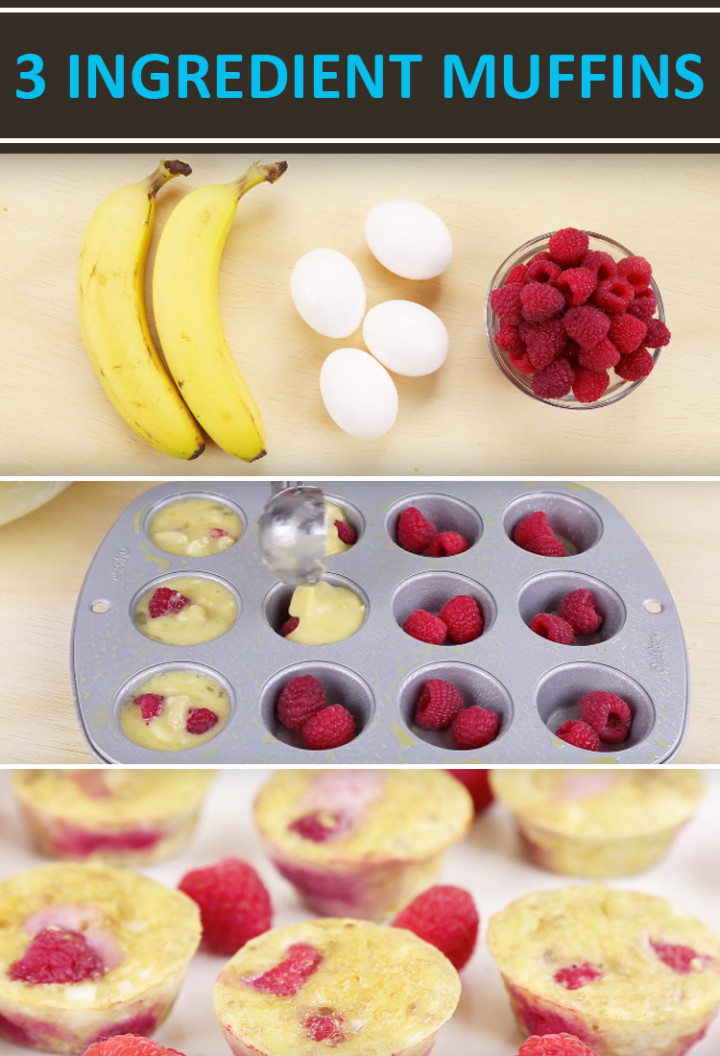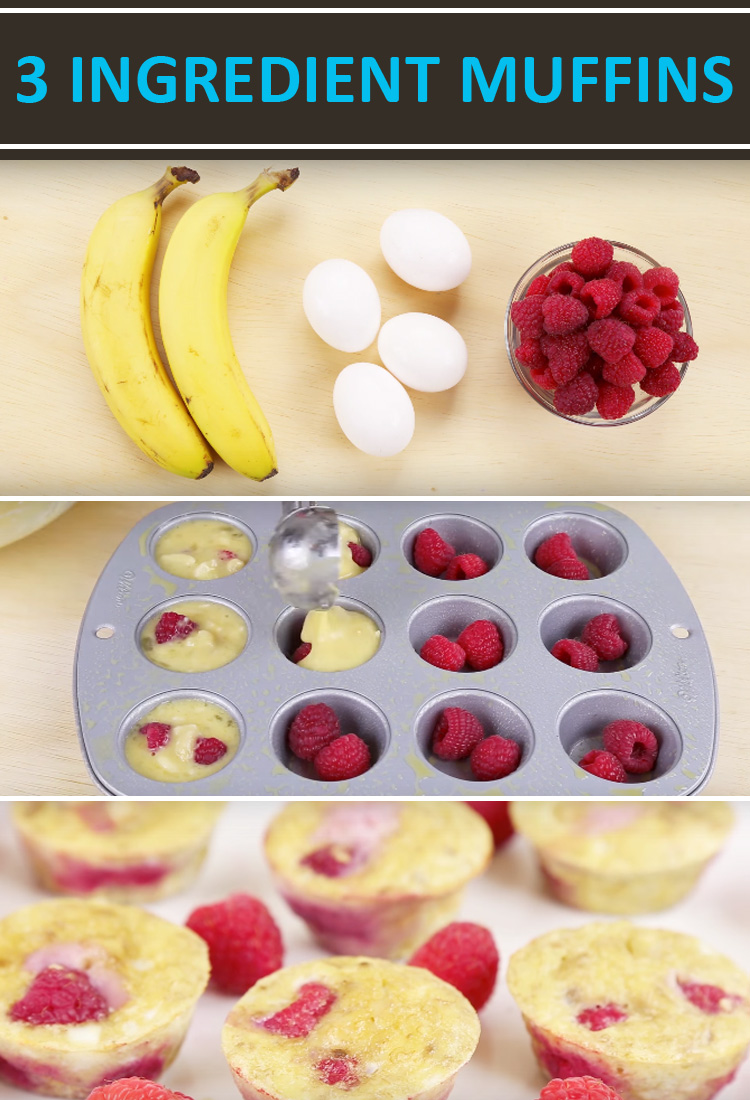 Store-bought desserts are incredibly tasty but many of them are loaded with fat, sugar, and ingredients we can't pronounce. The following flourless banana egg muffins recipe is not only incredibly healthy but also delicious and they have no added fats or sugars!
Mind Over Munch has created an awesome recipe for berry egg muffins using only three ingredients. These low-carb 3 ingredient muffins are packed with protein and potassium and are perfect for breakfast or as an afternoon snack.
Note: If you love sweetness, please ensure you use the ripest bananas possible as they contain more natural sugars.
Watch how easy it easy to prepare 3 ingredient banana egg muffins.
Ingredients for banana egg muffins
2 bananas, mashed
4 eggs
Approximately 1 cup of any berry of your choice!
Directions
Preheat oven to 375°F (190°C).
Mash both bananas.
Whisk in the eggs until combined.
Spray a mini muffin tin with cooking spray.
Add a few berries to each compartment and pour the banana-egg mixture until each compartment is filled.
Bake for approximately 12 minutes or until mixture appears set.
>> Download the printable recipe for 3 ingredient muffins from Mind Over Munch (PDF format).
If you don't like adding raspberries to this 3 ingredient muffins recipe, experiment with other types of berries. You'll still get perfect muffins that taste great and are low in carbs, fat, and sugar.
Please share this awesome recipe for flourless 3-ingredient berry egg muffins with your friends and family.