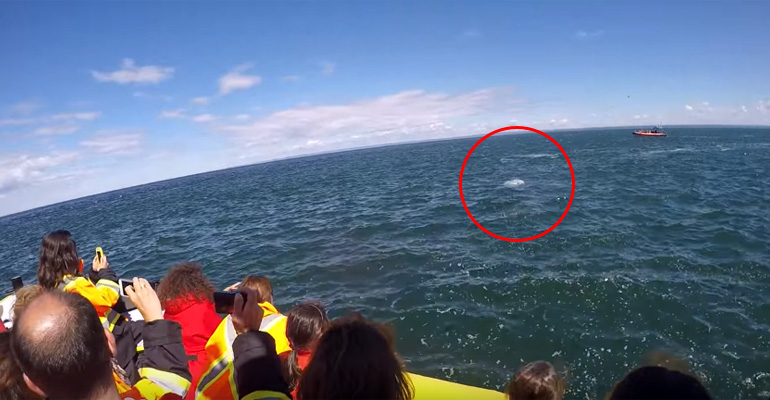 Whales are the largest mammals in the ocean and when you watch drone videos of a humpback whale it gives you chills. When charter boats bring groups out whale watching, there are no guarantees of seeing any whales. Watching one appear up close is a dream for anyone interested in whales and aquatic life.
That is exactly what happened to a whale watching group near Tadoussac, Quebec, while they were watching finback whales on the Saguenay and St. Lawrence rivers. The incredible video was captured by a French tourist, Eric Mouellic, and it shows the finback whale coming only inches away from their boat.
Watch what happens at 00:18! These whale watchers get a thrill of a lifetime!
Whale watching doesn't get better than this. Here is the video from an angle closer to the boat!
This group definitely got their money's worth and this magical event is a once-in-a-lifetime experience. That whale was nearly 60 feet in length! Please share this incredible video of a finback whale swimming only inches away from a zodiac inflatable boat with your friends and family.
Facebook Comments