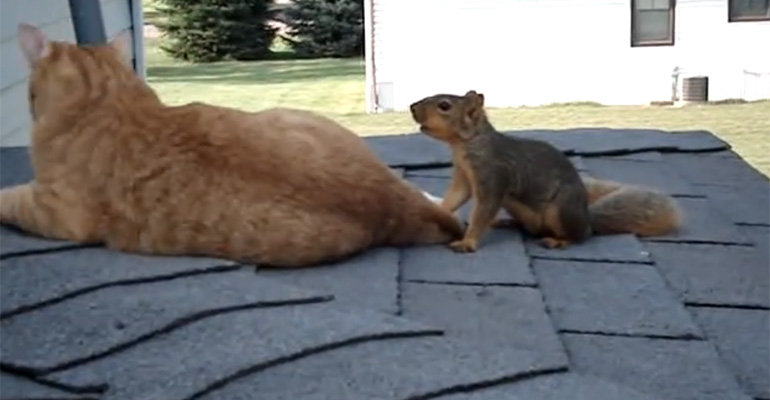 I honestly always thought cats chased squirrels but this pair of unlikely friends will make your day. A family had a pet squirrel that loved to play with the family cat but once he grew older, the forest was calling his name and the squirrel went out into the wild.
Because he knew where his real home was, he occasionally visits the family cat to play and the pair have the best time as you'll see in the following video.
Watch a cat and squirrel playing on a roof…
They play together like they are the best of friends. That just made my day and hope it also puts a smile on your day. Please share this cat and squirrel playing on a roof like two good pals with your friends and family.
Facebook Comments