It's amazing to think that without the brilliant idea and coding skills of Thomas Knoll and the enterprising skills of his brother John Knoll, Photoshop would never have seen the light of day. When Adobe bought the rights to distribute the product in the early 90's, it probably never imagined how popular the image manipulation product would become.
Today, Photoshop is the industry standard and is used by creative professionals all over the world. Because of their mastery of Photoshop, many people seek out their help to retouch some photos and the results are often hilarious. Here are 25 funny Photoshop trolls that responded to Photoshop requests in the most hilarious way!
1) How much Bush do you want?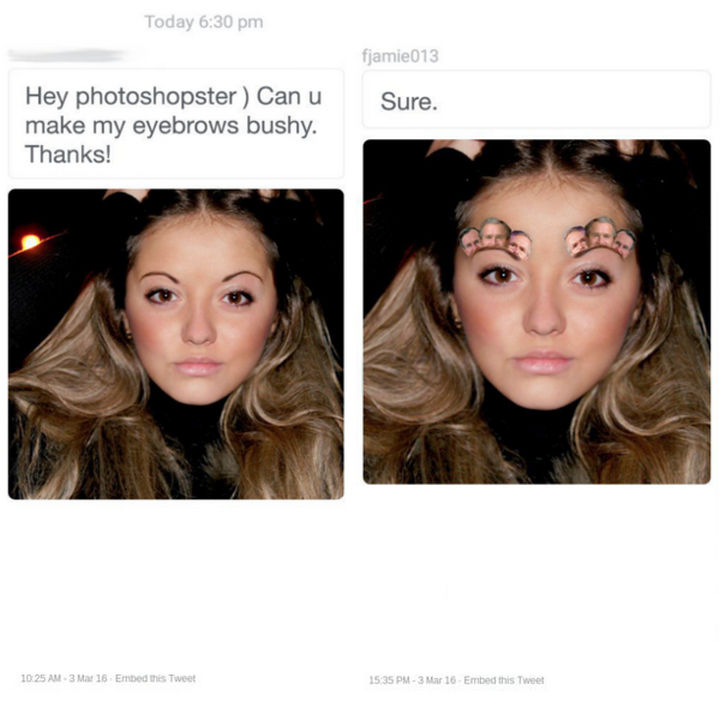 2) He missed the championship but still wanted to be in the photo. Nailed it!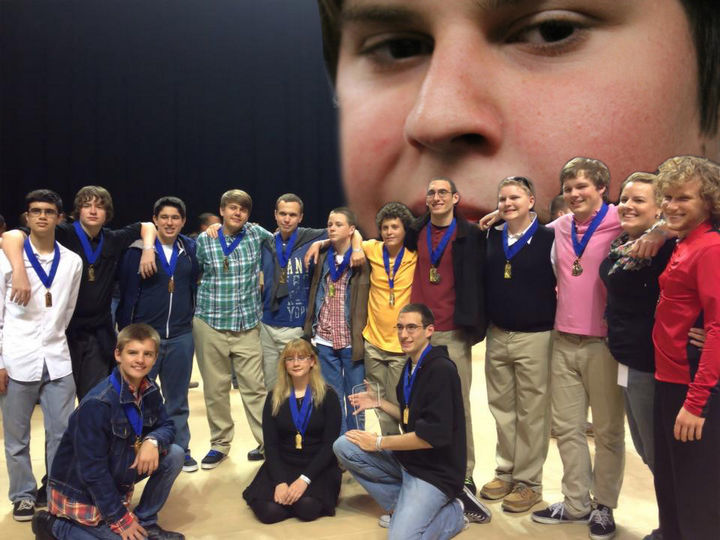 3) No problem, here you go!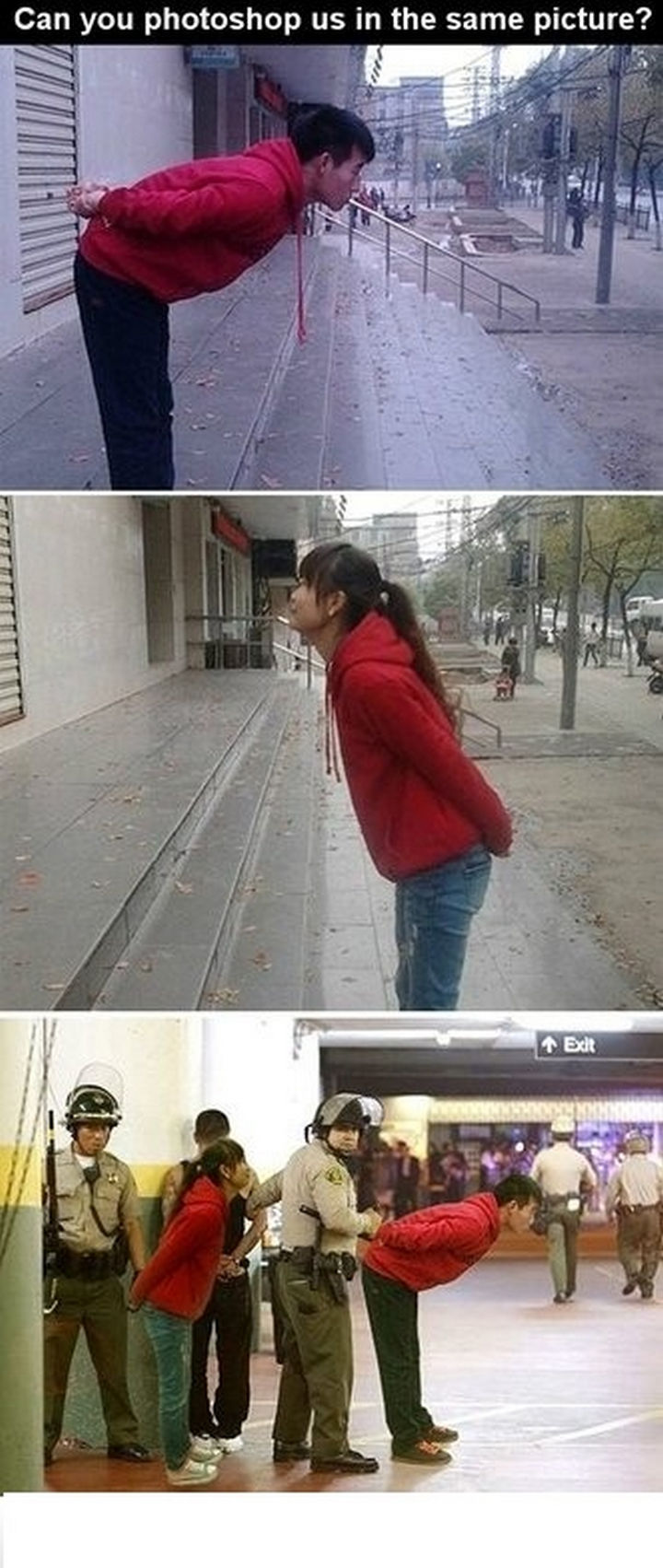 4) Be careful what you ask for.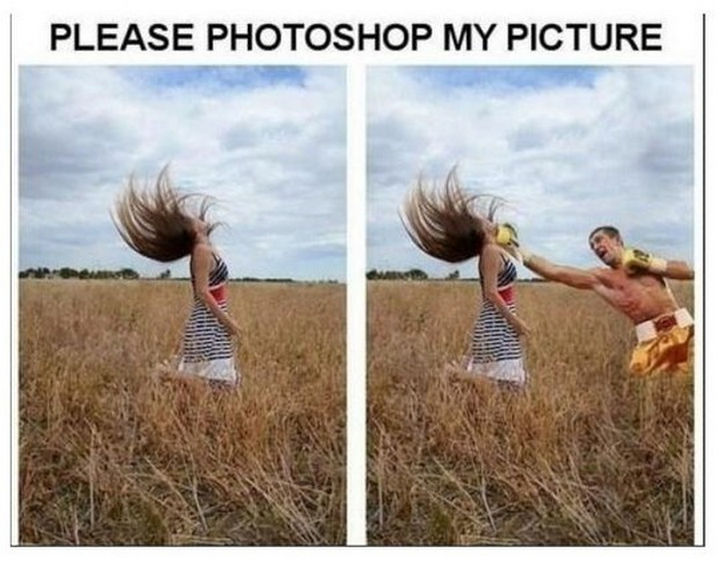 5) When the groom asks to be Photoshopped into one of the wedding photos.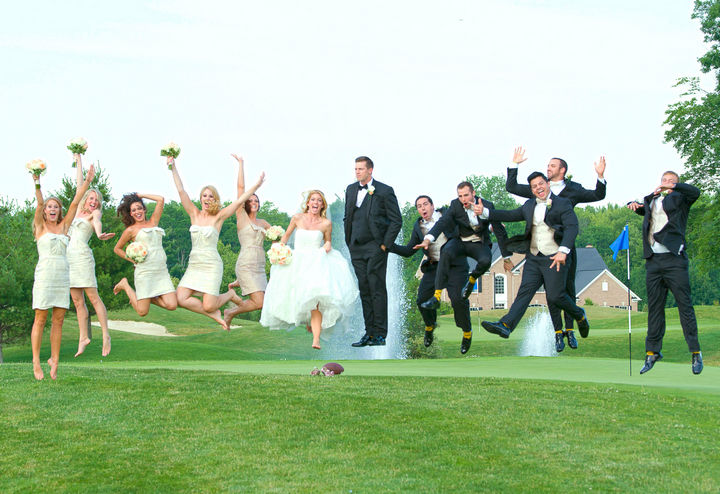 6) I see what you did there!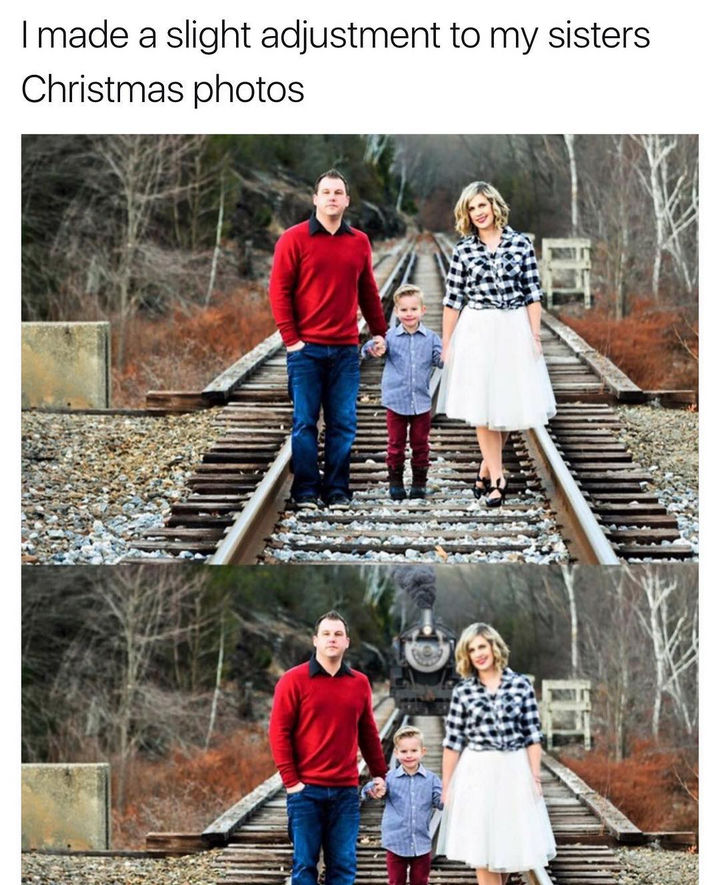 7) You're welcome.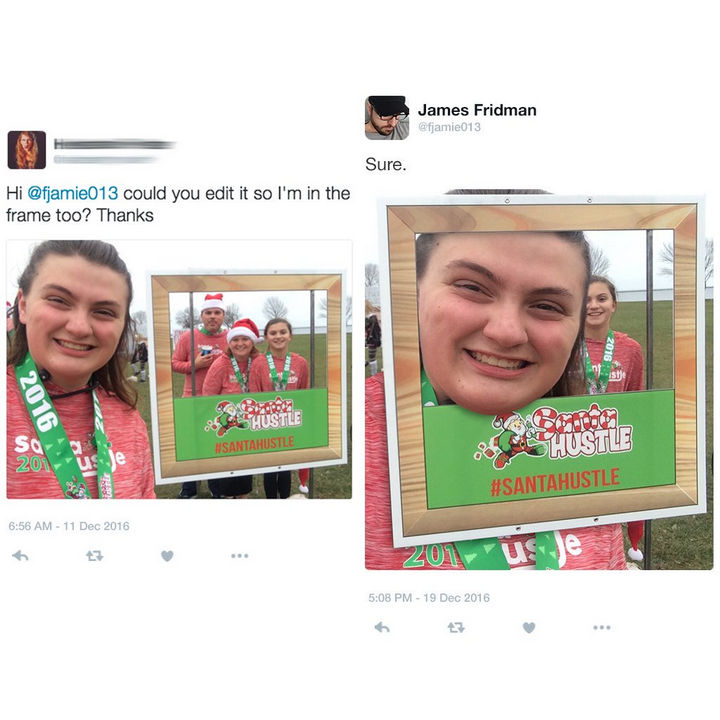 8) Looking fierce already.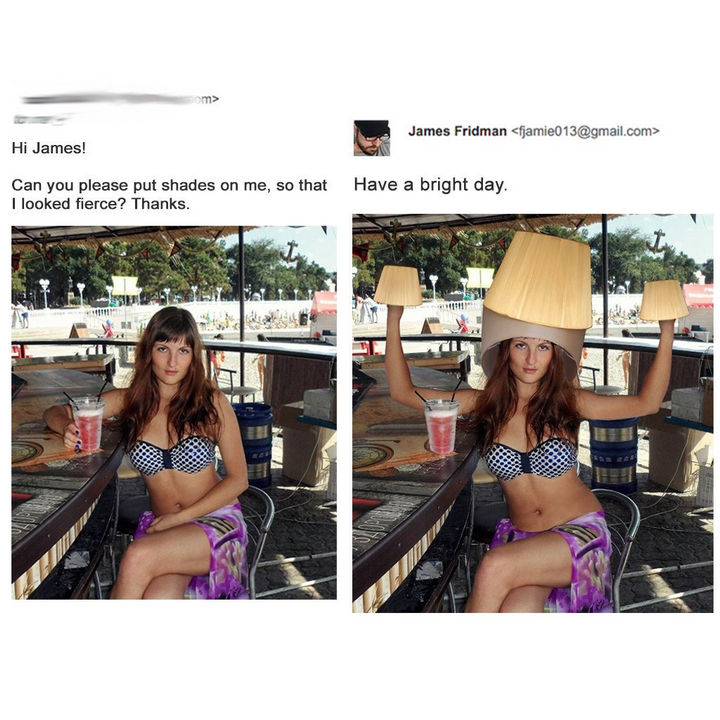 9) "Hey, Ariel."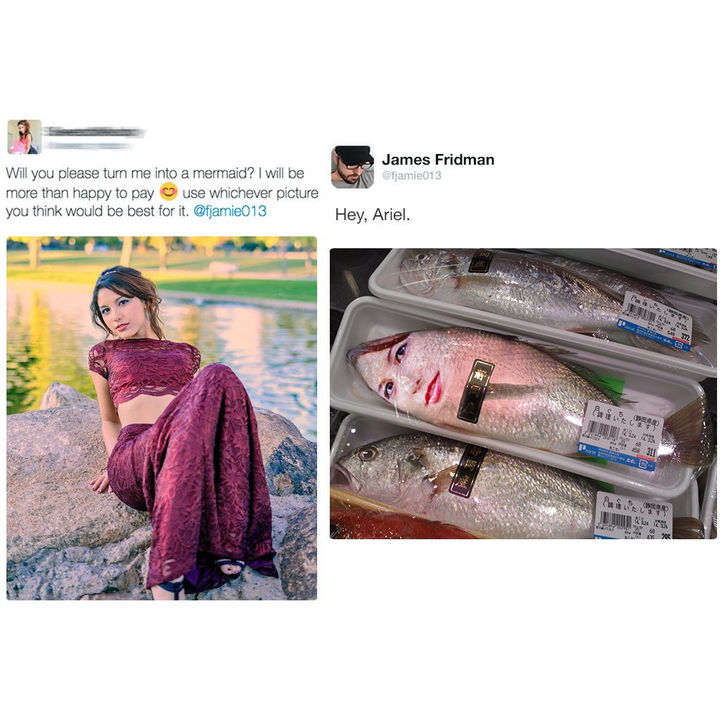 10) Voila!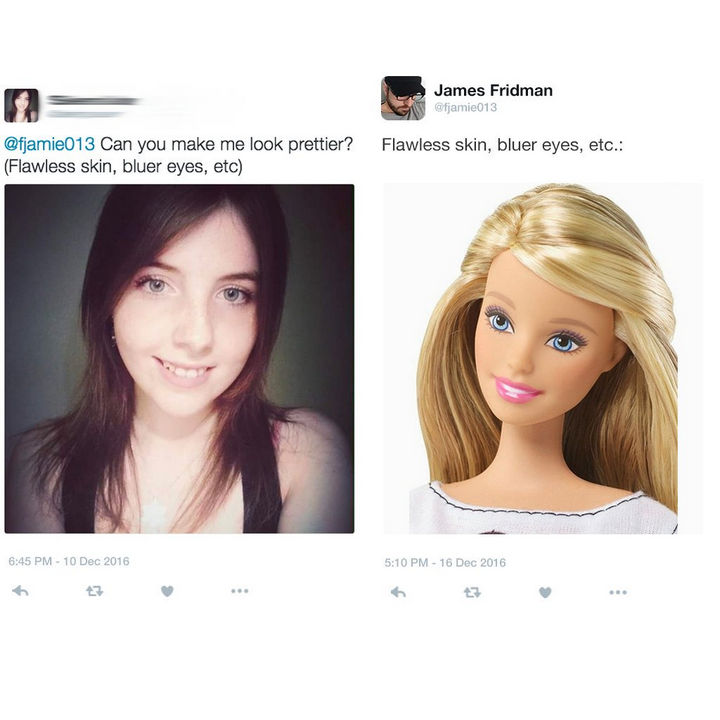 11) How about bigger AND closer.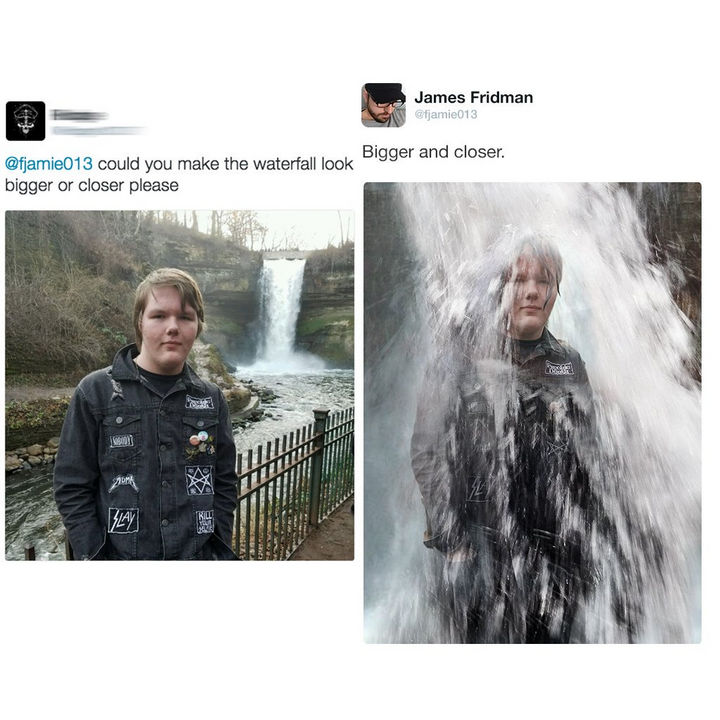 12) Very clever.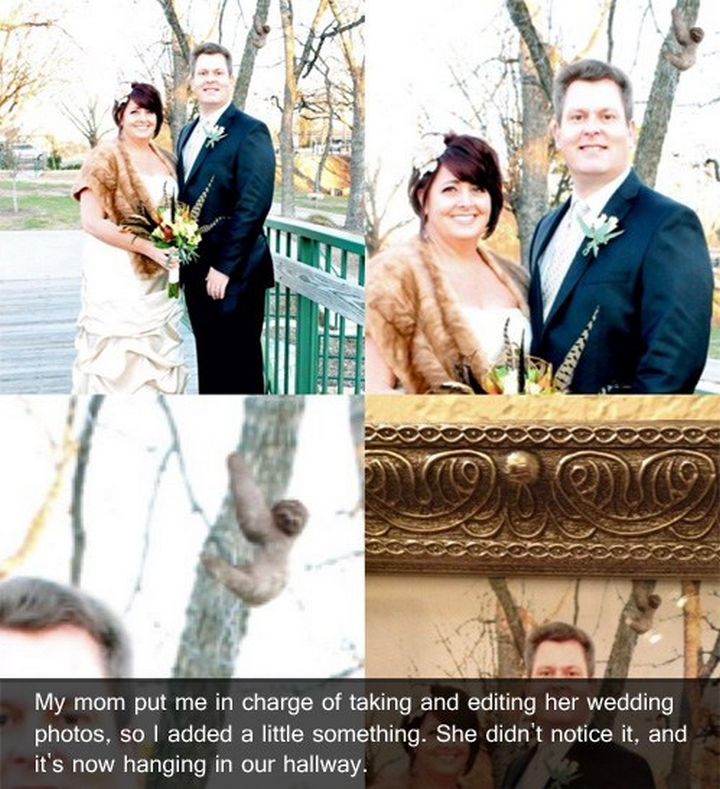 13) He said he always wanted to learn how to surf…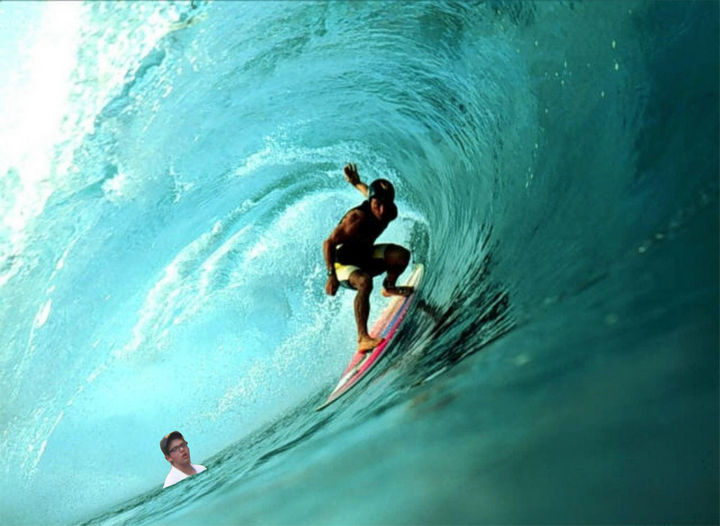 14) …and climb Mount Everest.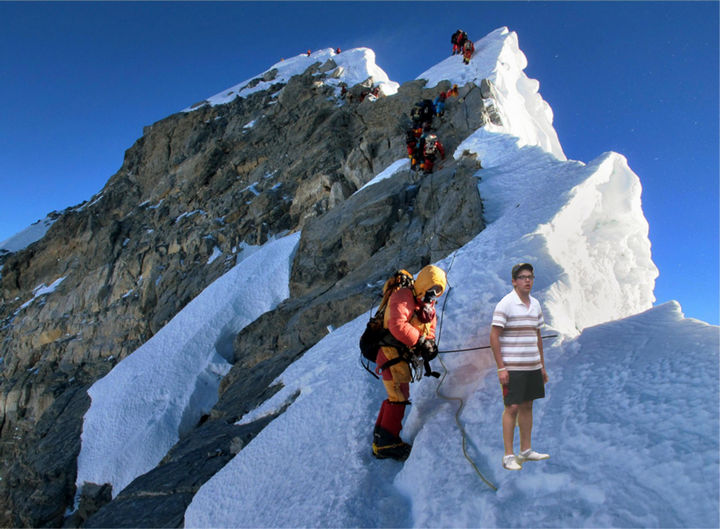 15) "I give thou…fire pit. Amen."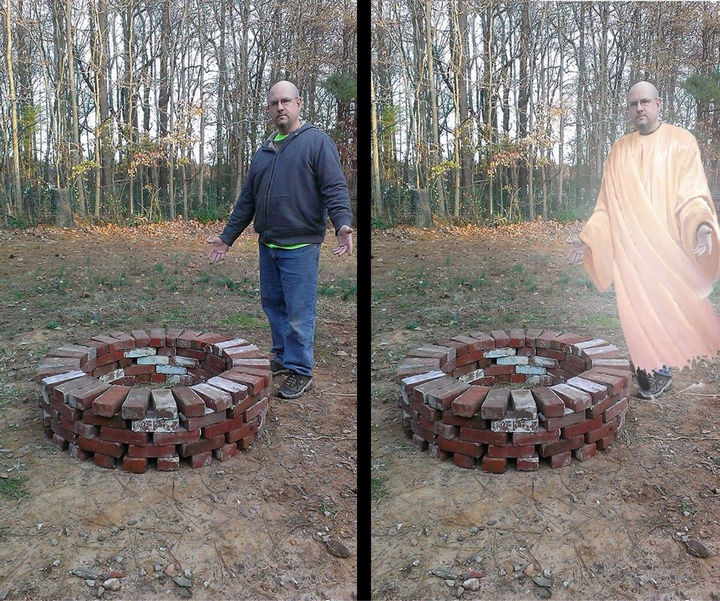 16) Now, I can't decide who wears it better?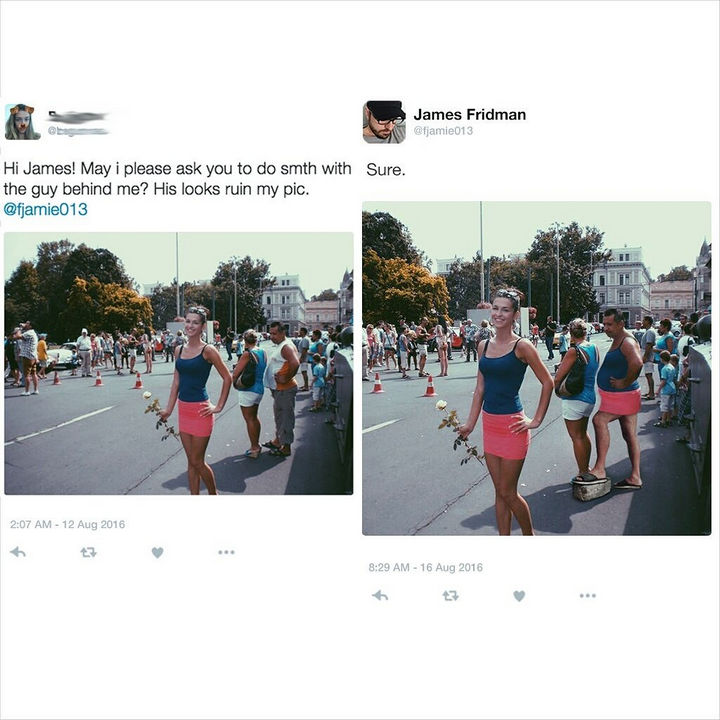 17) Here's one way to remove white spots on the mirror.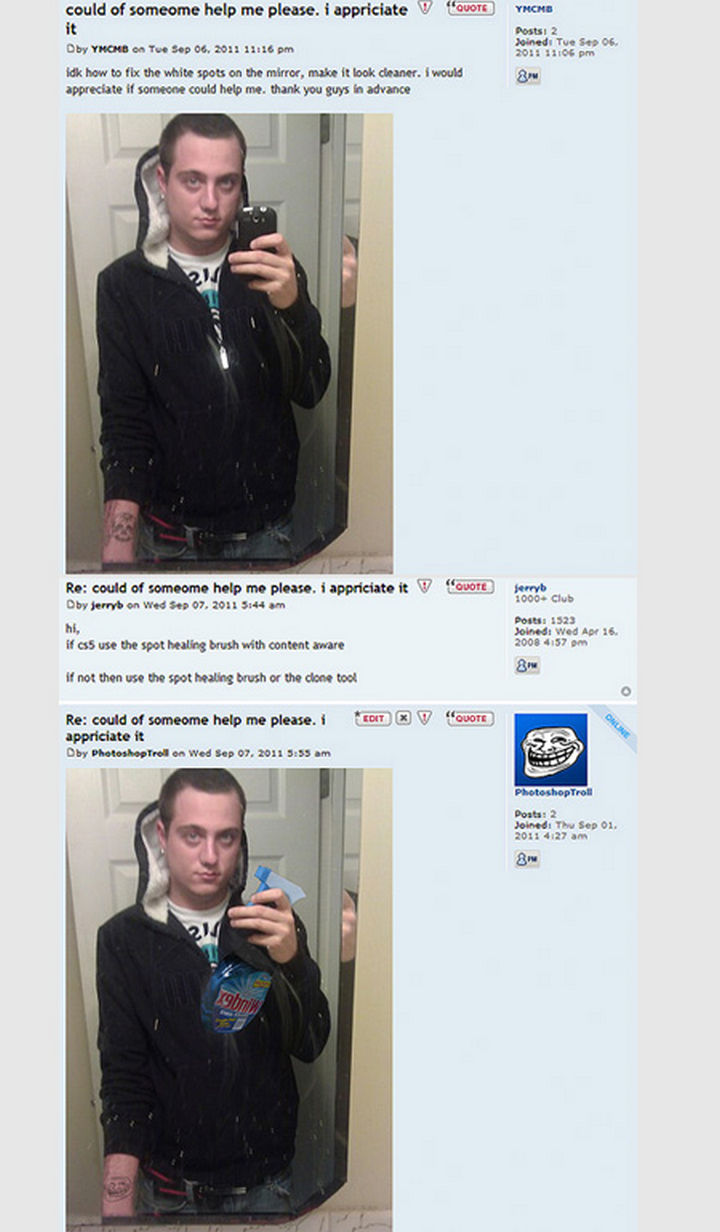 18) The NeverEnding Photoshops.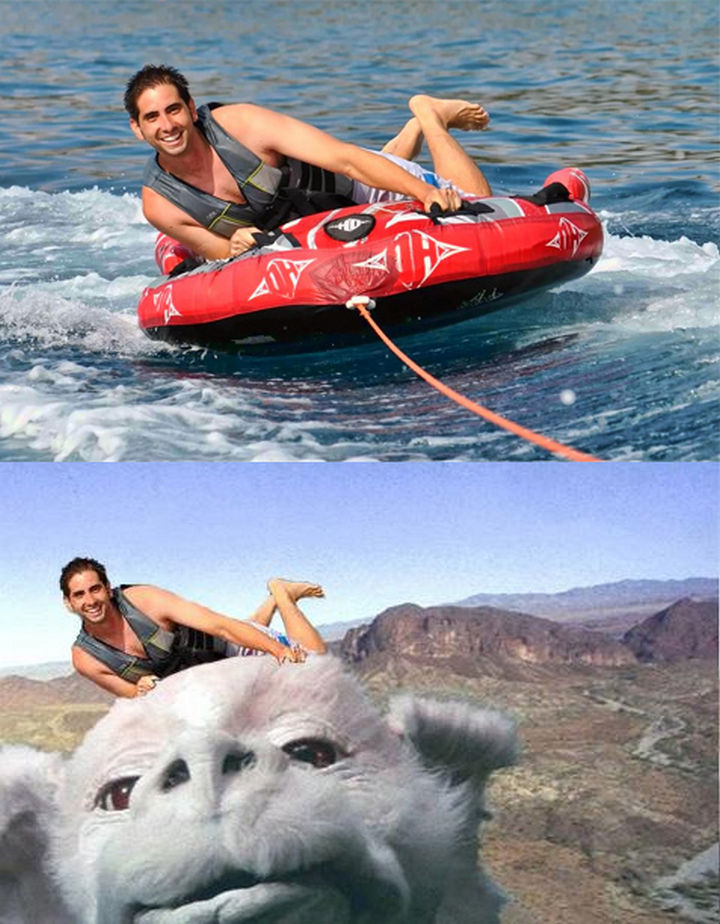 19) Another reason why I love Photoshop.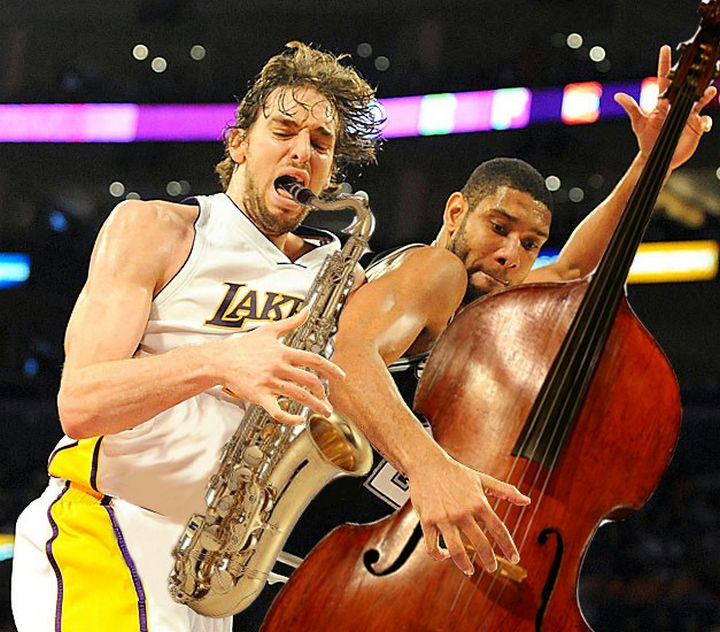 20) "Can you make me look less bored?"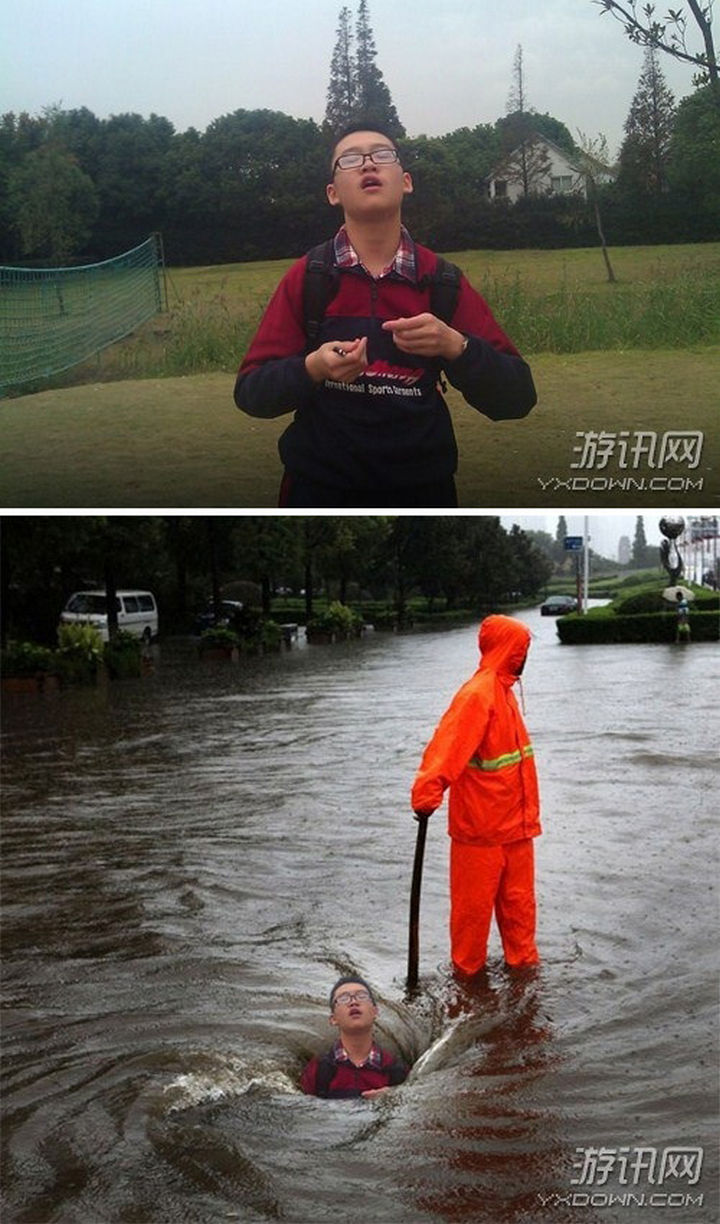 21) Nicely done, Sir.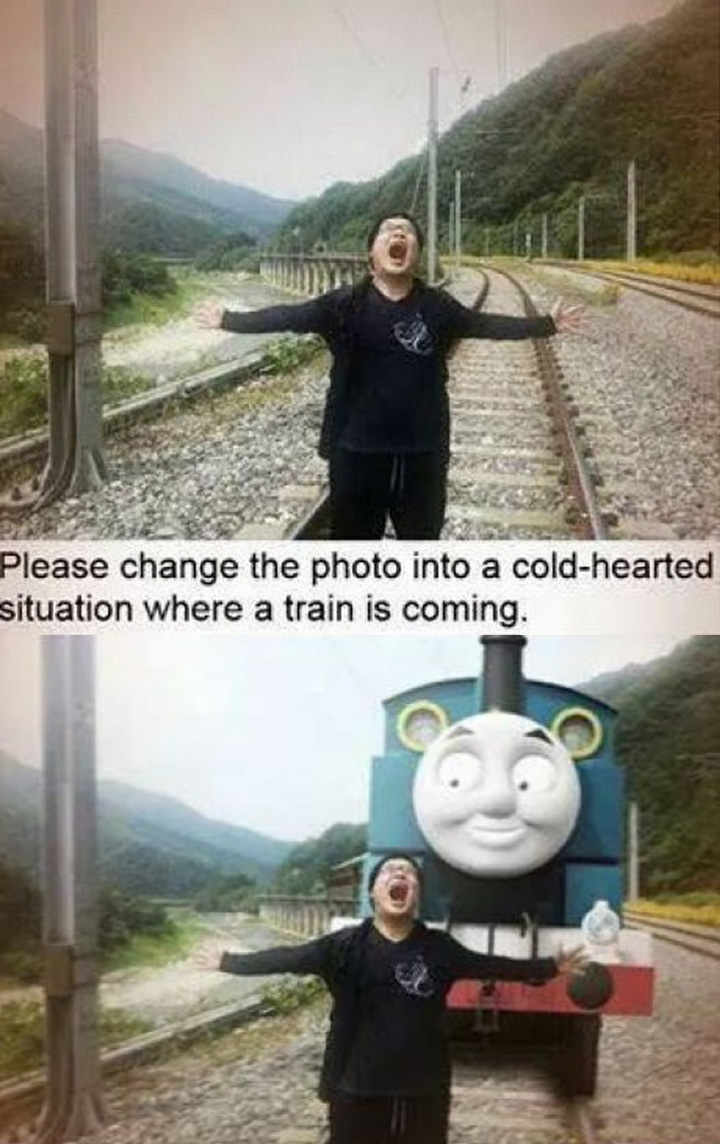 22) When asking for a tattoo, proper spelling is everything.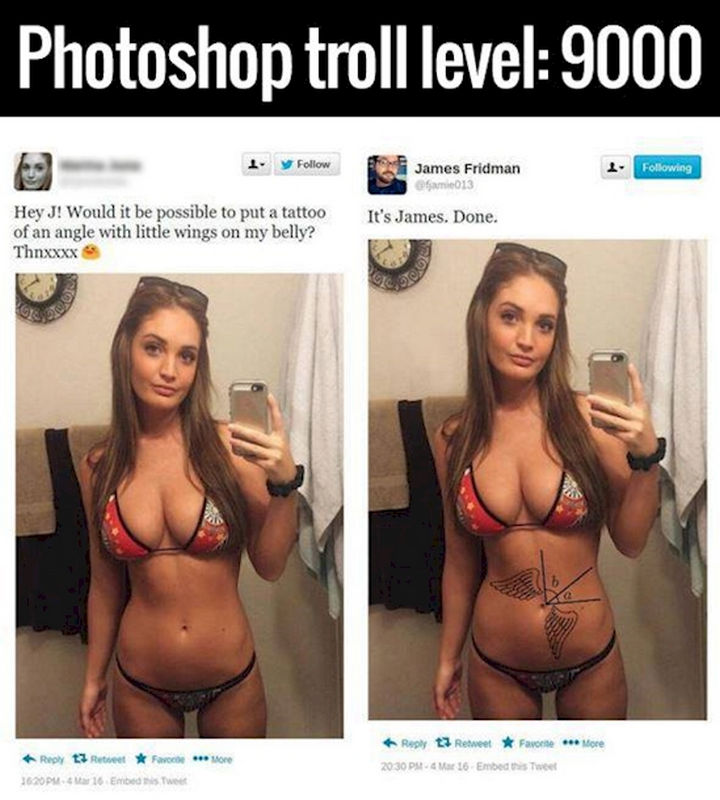 23) "Can you Photoshop my hand onto the Leaning Tower of Pisa if possible?"

24) Wish. Granted.

25) James, I couldn't agree more.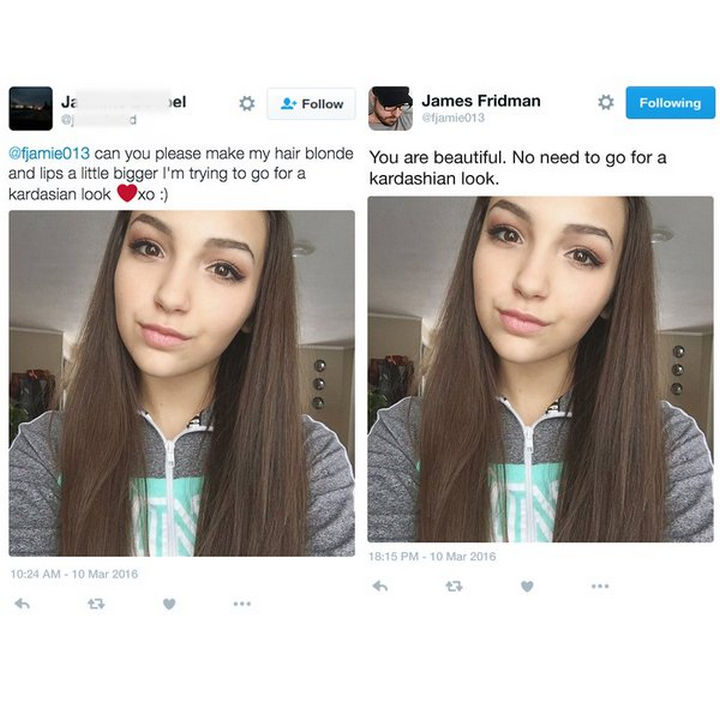 Many young women and men often request to make them look prettier in photos. They don't need Photoshop to look pretty because they already are. Please share these funny Photoshop trolls with a great sense of humor with your friends and family.