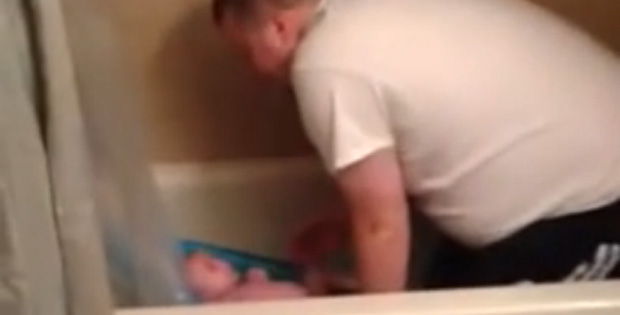 Babies are so cute that sometimes we all get the urge to speak or sing in a high voice to get their attention no matter how funny we look or sound to others. Just like this dad making breakfast with twins was captured on video by his wife, one father got caught on video in the washroom and it is hilarious!
When his wife heard high-pitched singing coming from the washroom, she decided to take a look and bring her phone. She started recording her husband singing to their baby but he doesn't realize he was being filmed until later. This father singing his own original improved song "Daddy's little buddy" is so cute!
Watch this father singing to his baby during bath time…
That was adorable and I'm sure their baby loved it. Please share this hilarious daddy singing to his little baby in the cutest voice with your friends and family.
Facebook Comments