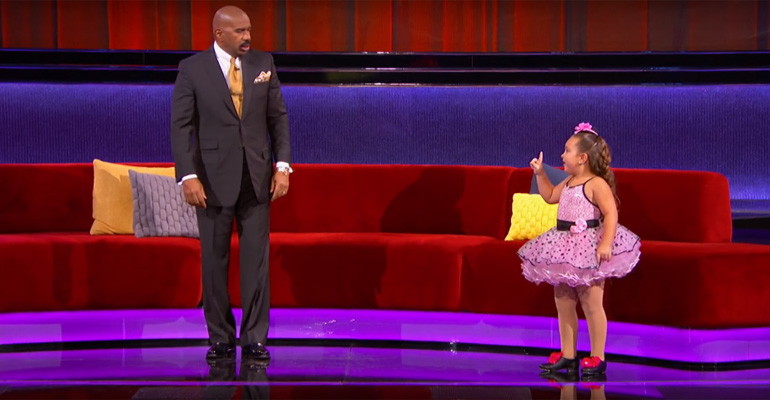 I remember watching this little girl dancing to 'Respect', one of Aretha Franklin's biggest hits, and I couldn't stop laughing. 6-year-old Johanna was performing a dance routine with two other young girls and she commanded the stage and the audience just loved her.
The video of Johanna performing Aretha Franklin's 'Respect' immediately went viral and she was recently invited to perform on Steve Harvey's new series called "Little Big Shots." After her interview, Steve Harvey asked her to show him some dance moves and what followed next was a friendly dance off between Steve and Johanna.
Editor's note: The following video is from Little Big Shot UK as the original video with Steve Harvey is no longer available online.
Watch Super Sassy Johanna show her incredible moves on 'Little Big Shots'…
It was hilarious to see Johanna performing again and she is so talented, I'm sure we'll see her performing again in the future. Please share this adorable little girl dancing to 'Respect' on Steve Harvey's new show 'Little Big Shots' with your friends and family.
Facebook Comments