You've probably heard your share of dad jokes growing up but thanks to the internet, dad memes are here to save the day.
Our dad holds a special place in our heart because he taught us how to ride a bike, learn how to drive, and taught us how to play catch. He's probably also the person we first go to for advice about something because we all know our mom would overreact. Moms are great too and for that reason, we also have mom memes.
Father's Day is usually the day we celebrate the king of the family and what better way than sharing any one of these 71 funny dad memes AND a tie. Just kidding, get him something nice because dads deserve it!
1) Let the dad memes begin!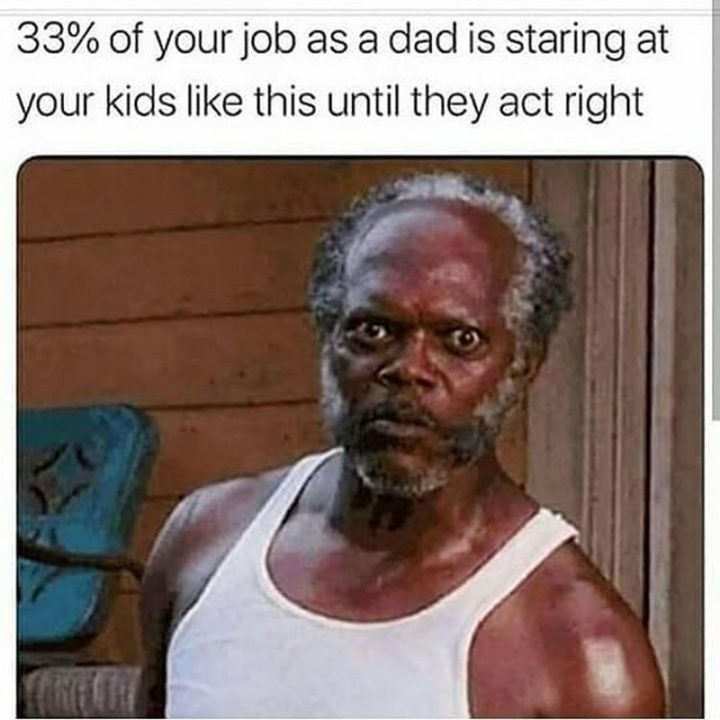 "33% of your job as a dad is staring at your kids like this until they act right."
2)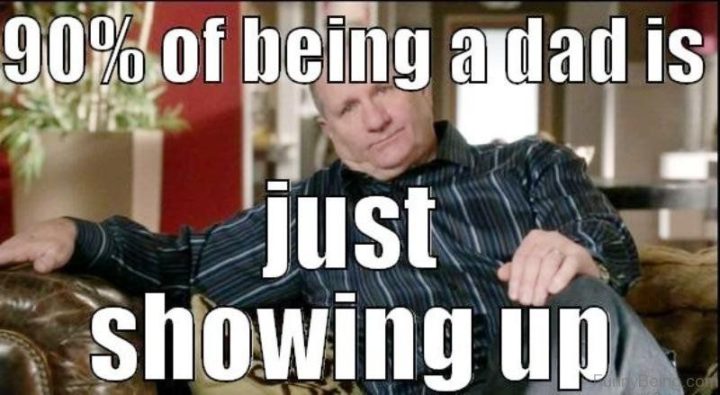 "90% of being a dad is just showing up."
3)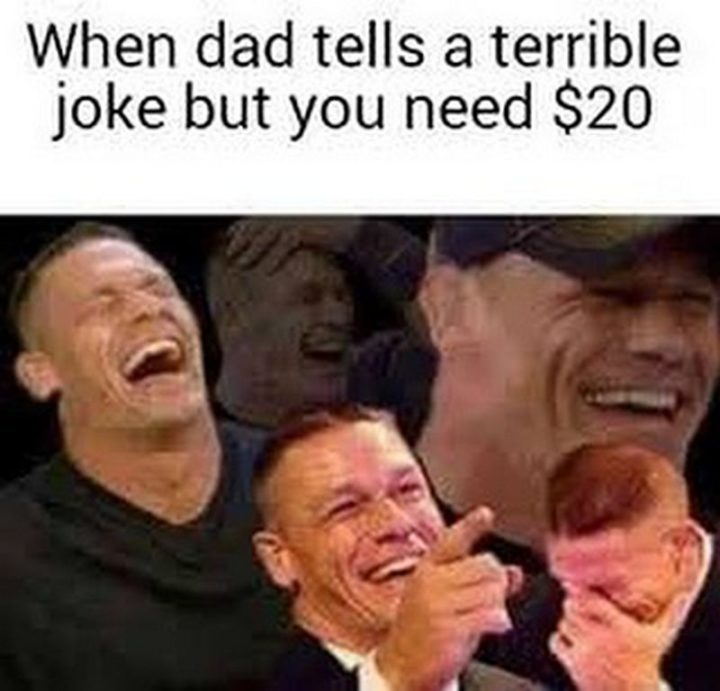 "When dad tells a terrible joke but you need $20."
4)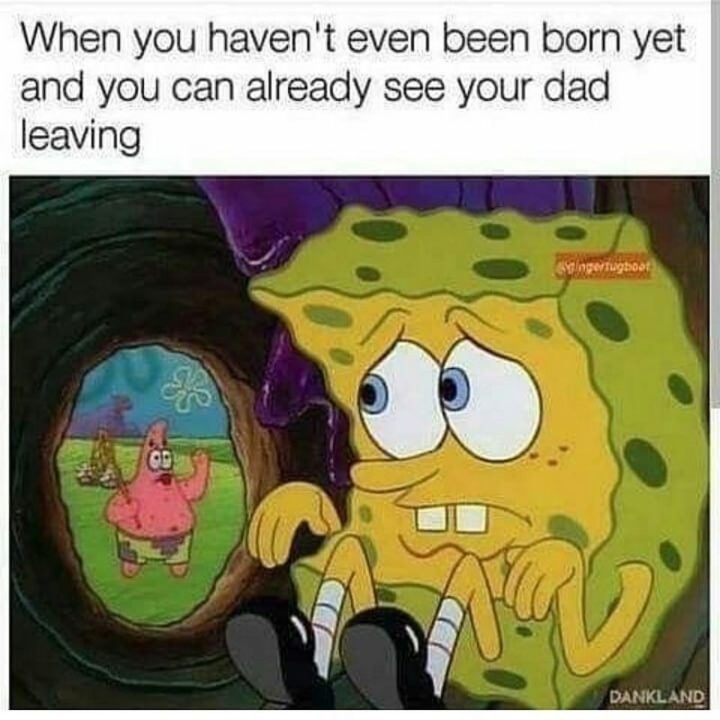 "When you haven't even been born yet and you can already see your dad leaving."
5)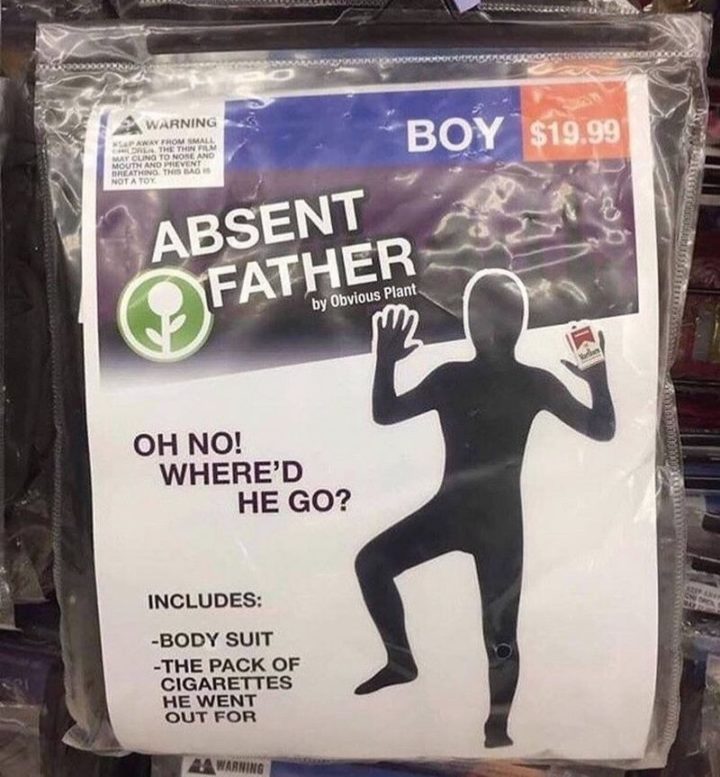 "Absent father, oh no! Where'd he go! Includes bodysuit and the pack of cigarettes he went for."
6)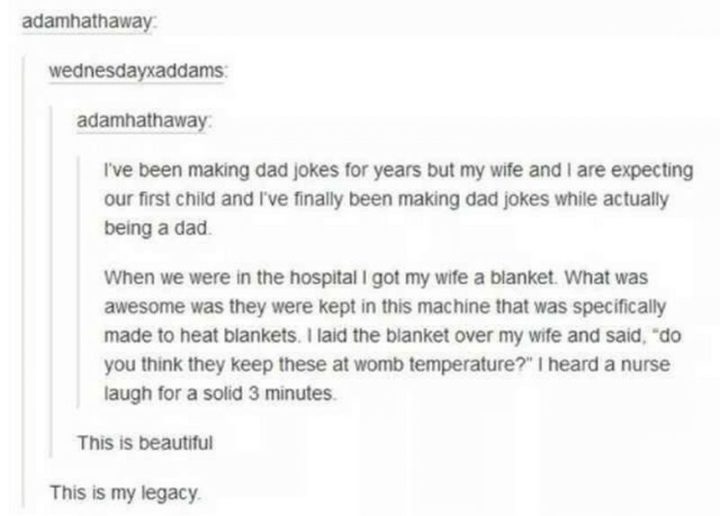 "I've been making dad jokes for years but my wife and I are expecting our first child and I've finally been making dad jokes while actually being a dad. When we were in the hospital I got my wife a blanket. What was awesome was they were kept in this machine that was specifically made to heat blankets. I laid the blanket over my wife and said, 'do you think they keep these at womb temperature?' I heard a nurse laugh for a solid 3 minutes."
7)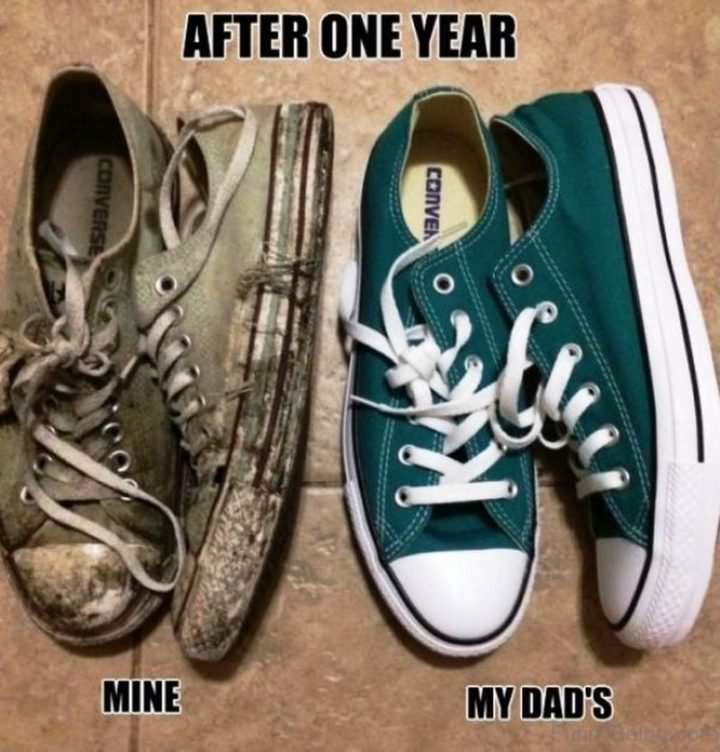 "My Converse sneakers vs my dad's after one year."
8)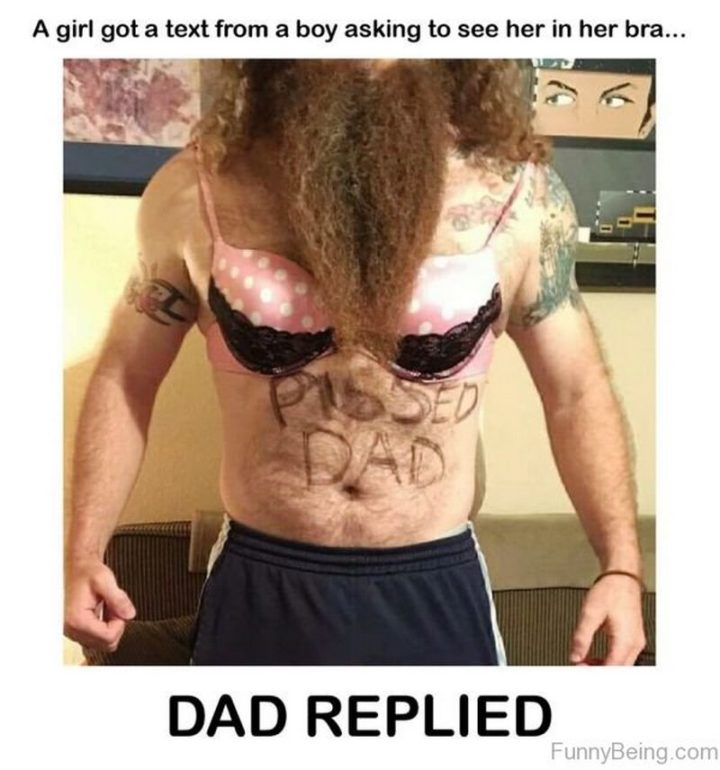 "A girl got a text from a boy asking to see her in her bra…dad replied."
9)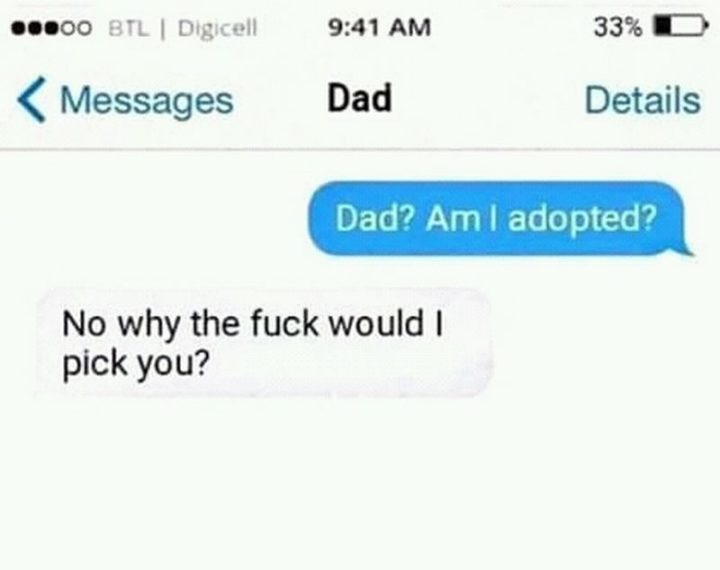 "Dad? Am I adopted? No, why the f*** would I pick you?"
10)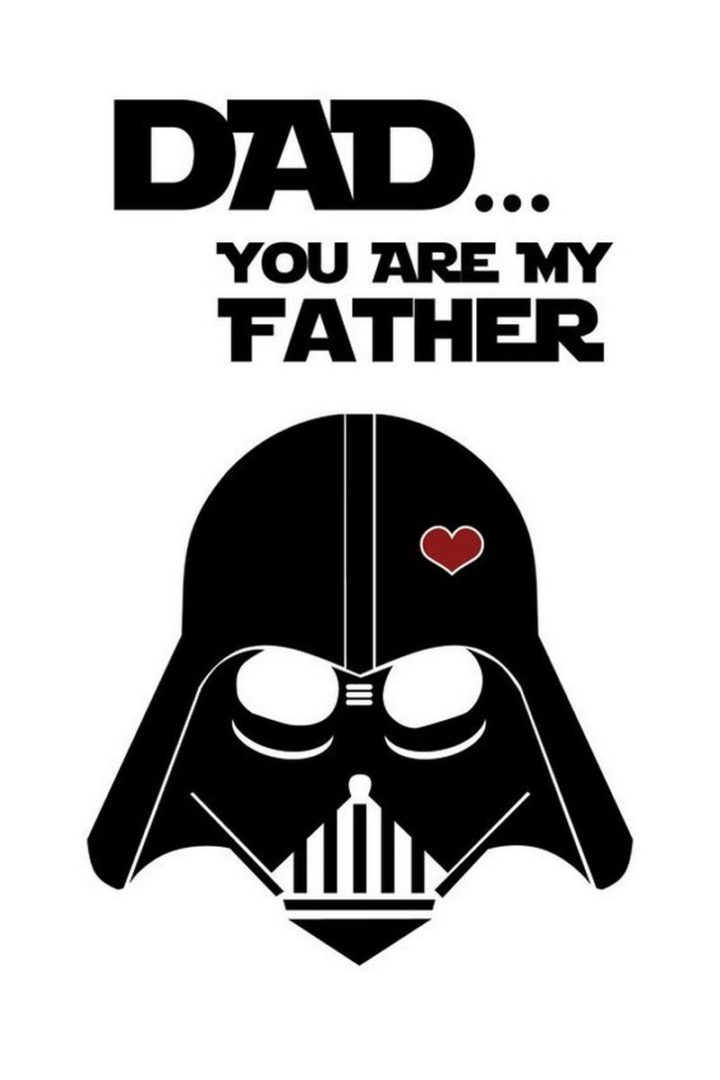 "Dad…You are my father."
11)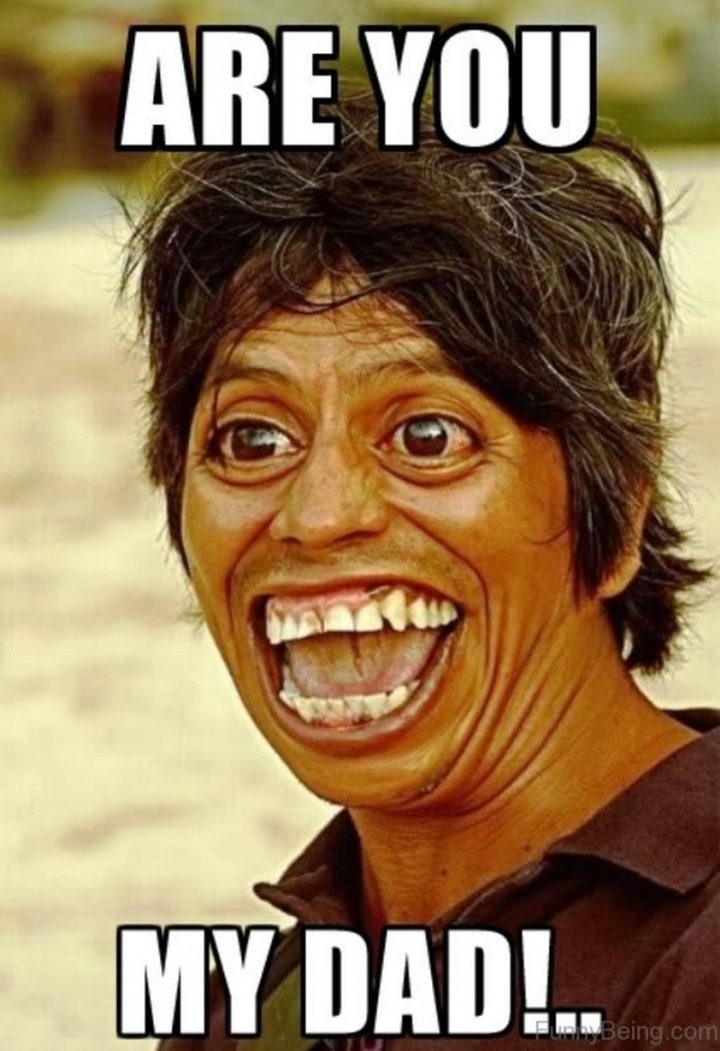 "Are you my dad!…"
12)
"As a single dad, this pretty much sums up my life right now."
13) Oops! Happy belated Father's Day memes have you covered.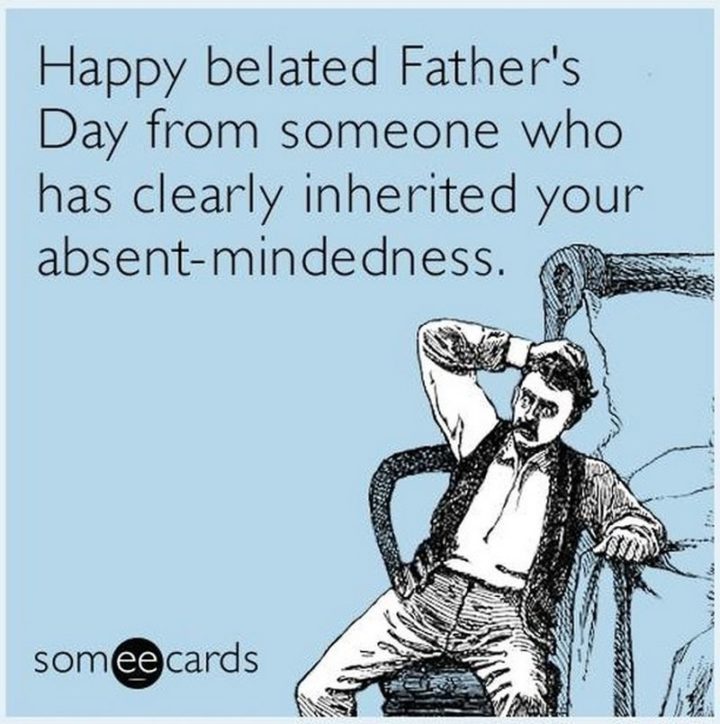 "Happy belated Father's Day from someone who has clearly inherited your absent-mindedness."
14)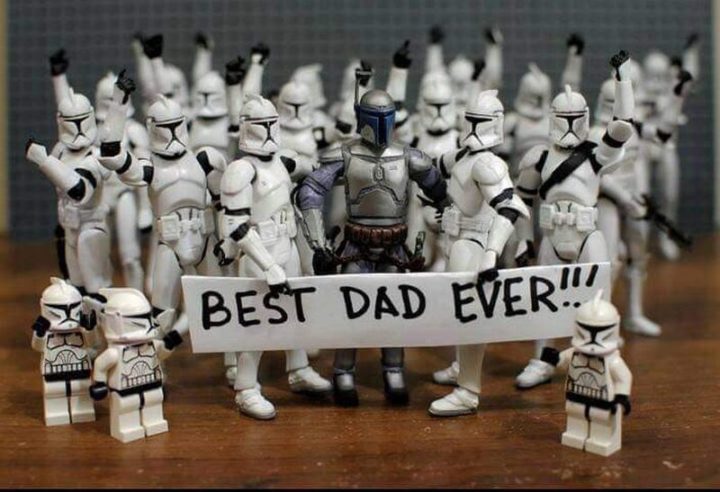 "Best dad ever!!!"
15)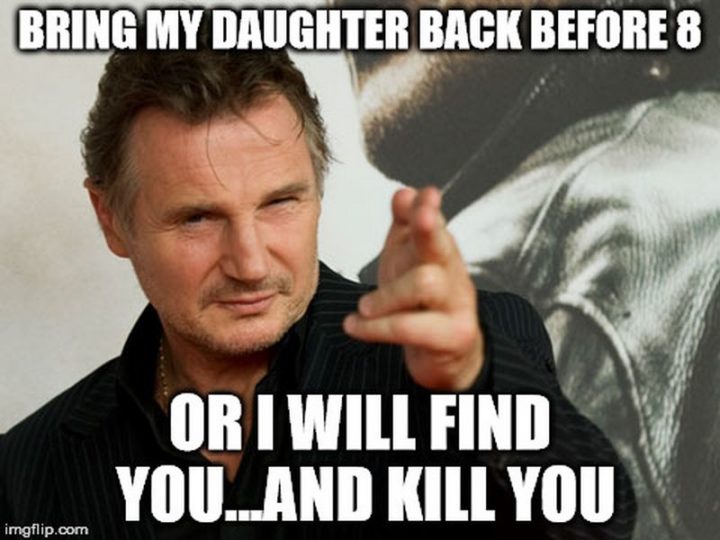 "Bring my daughter back before 8 or I will find you…and kill you."
16)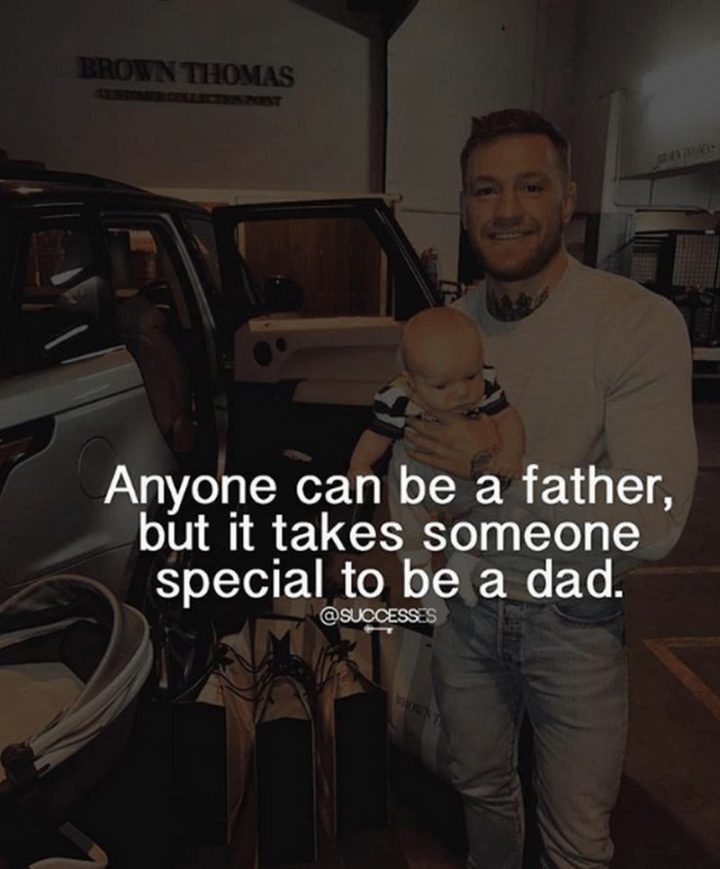 "Anyone can be a father, but it takes someone special to be a dad."
17)
"Dad, will you put my hair in a bun?"
18)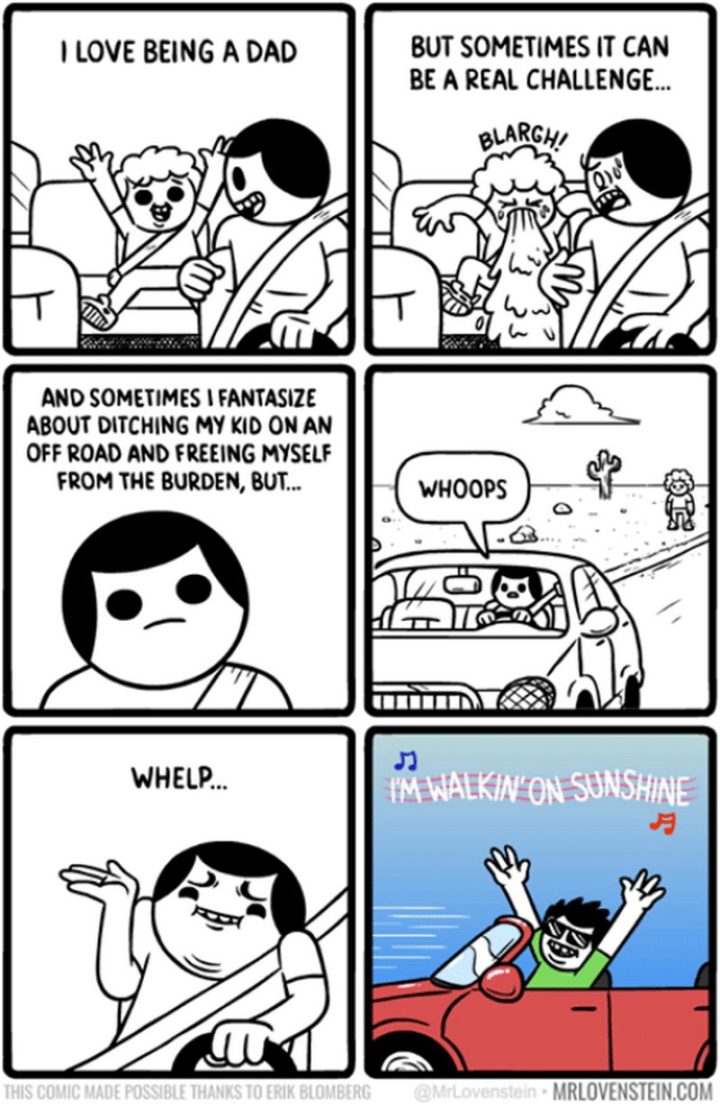 "I love being a dad. But sometimes it can be a real challenge…And sometimes I fantasize about ditching my kid on an off-road and freeing myself from the burden, but…Whoops. Whelp…I'm walking on sunshine."
19)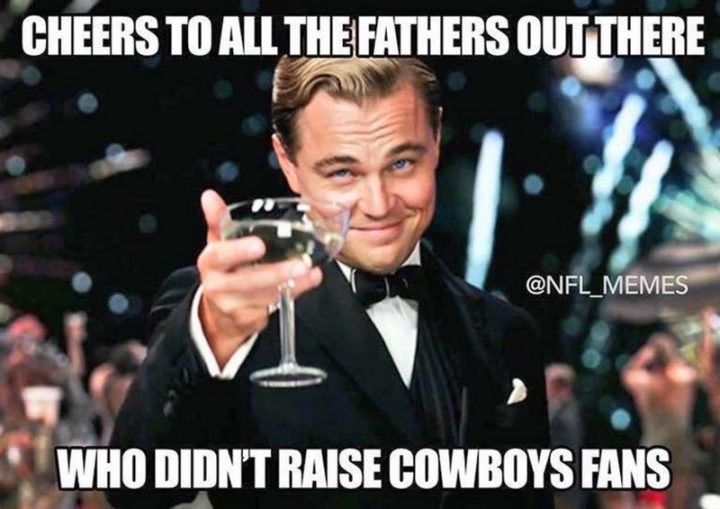 "Cheers to all the father's out there who didn't raise Cowboys fans."
20)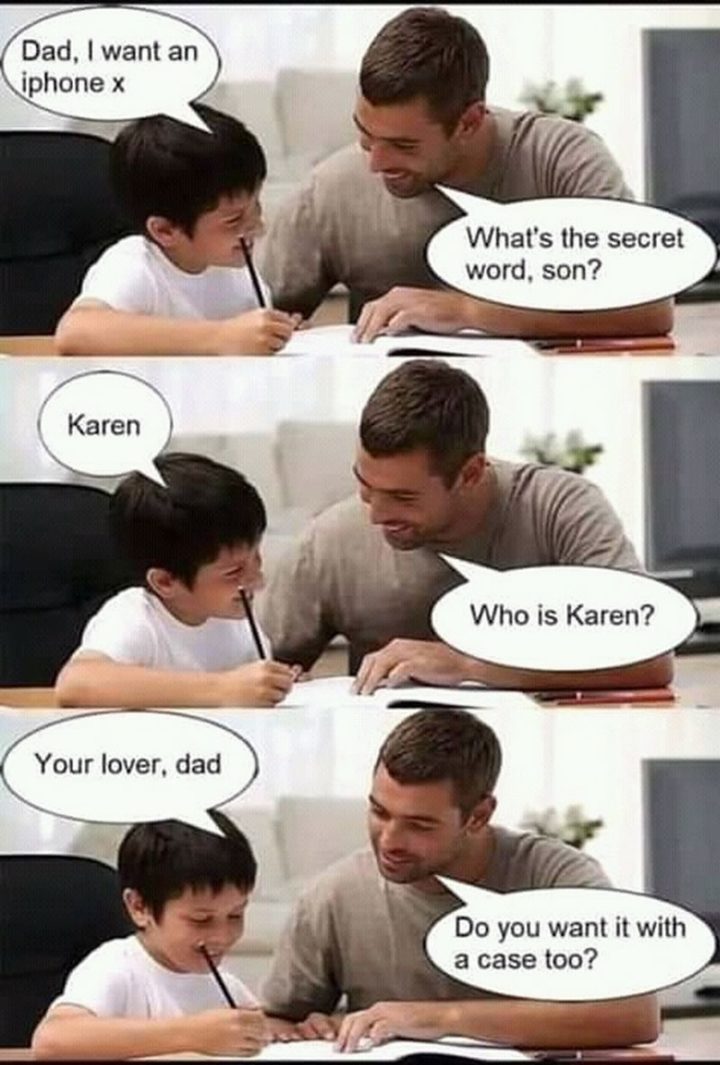 "Dad, I want an iPhone X. What's the secret word, son? Karen. Who is Karen? Your lover, dad. Do you want it with a case too?"
21)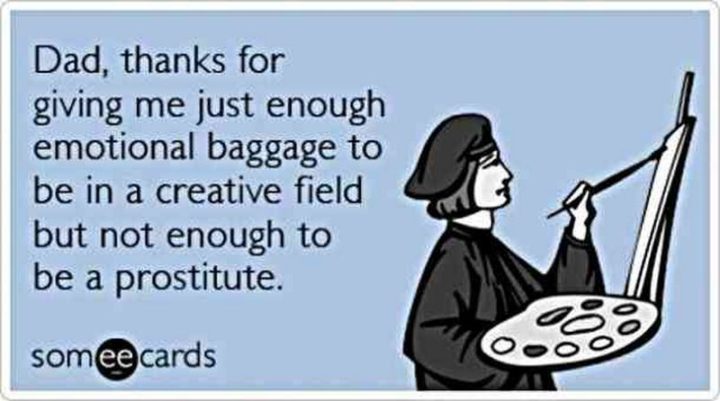 "Dad, thanks for giving me just enough emotional baggage to be in a creative field but not enough to be a prostitute."
22)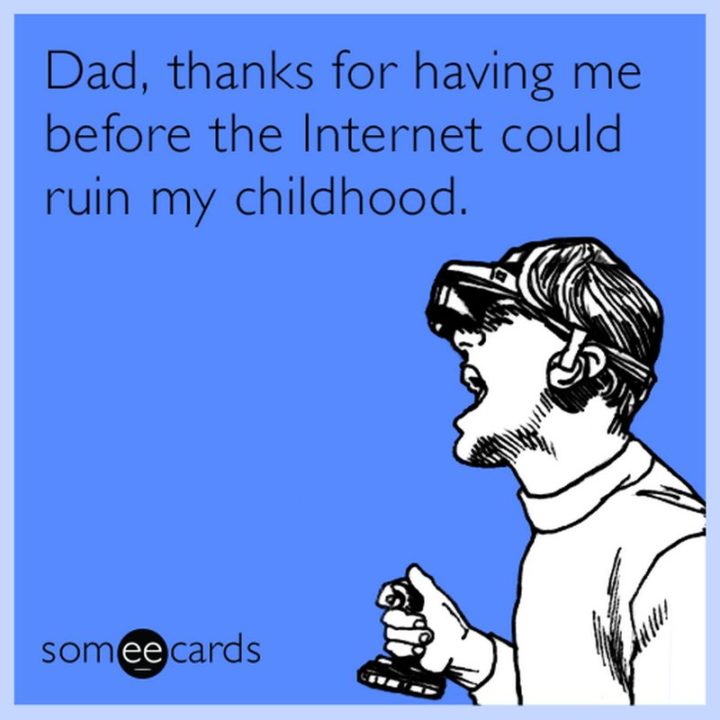 "Dad, thanks for having me before the internet could ruin my childhood."
23)
"Dad loving the sight of his son being a dad…"
24)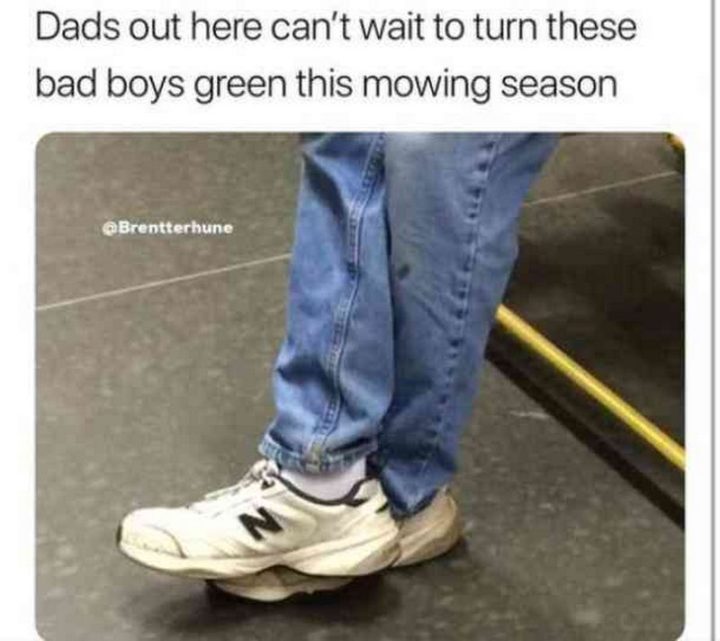 "Dads out here can't wait to turn these bad boys green this mowing season."
25)
"Dude, I made this, with my balls."
26) Happy Father's Day memes…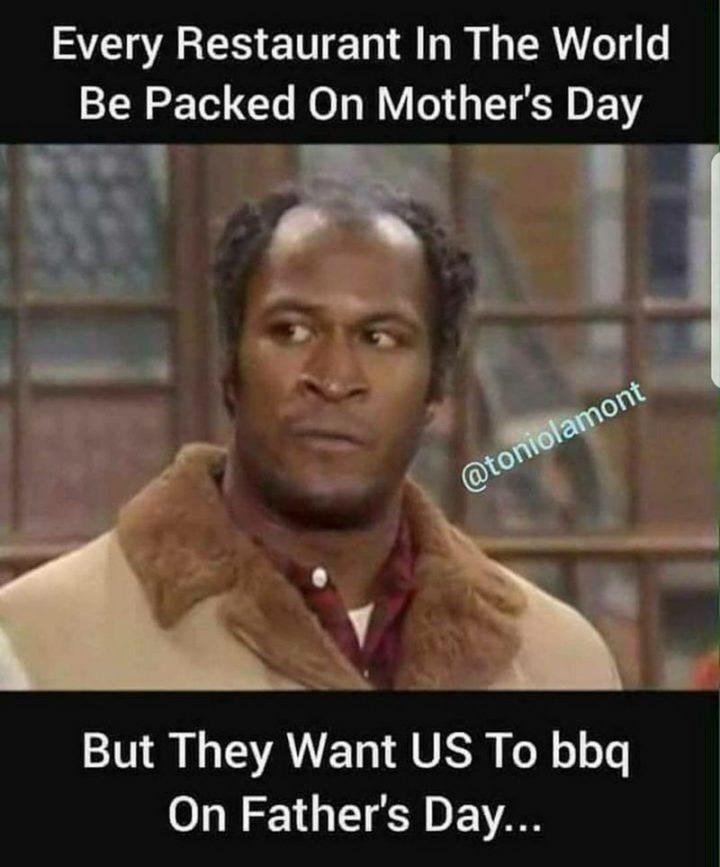 "Every restaurant in the world be packed on Mother's Day but they want US to BBQ on Father's Day…"
27)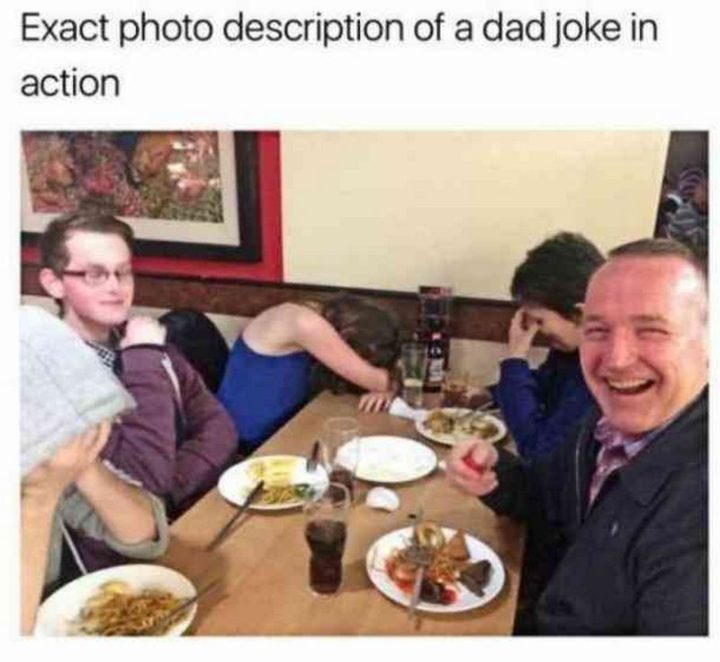 "Exact photo description of a dad joke in action."
28) Realistic Happy Father's Day memes…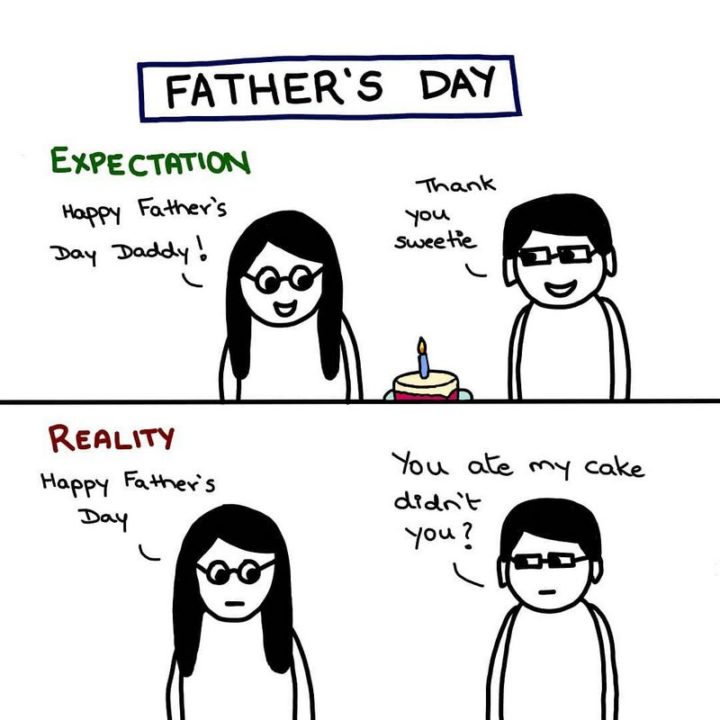 "Father's Day. Expectation: Happy Father's Day daddy! Thank you, sweetie. Reality: Happy Father's Day. You ate my cake didn't you?"
29)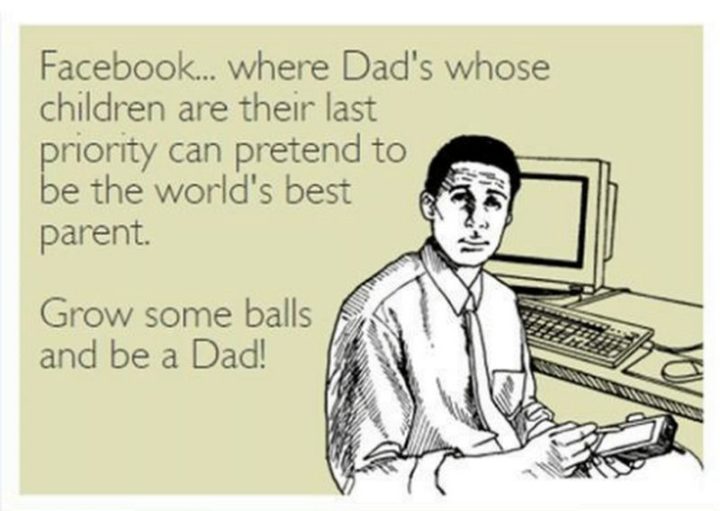 "Facebook…where dad's whose children are their last priority can pretend to be the world's best parent. Grow some balls and be a dad!"
30)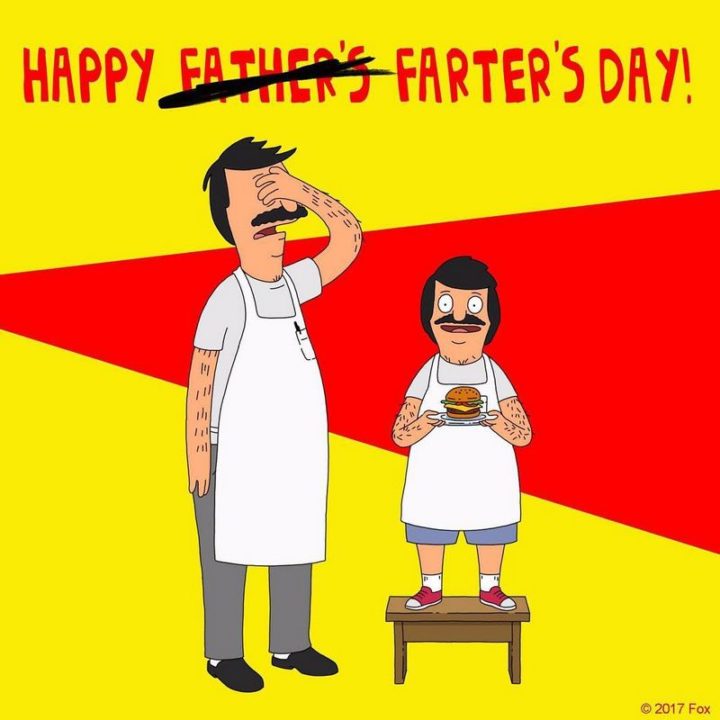 "Happy Father's Farter's Day."
31)
"My father told me that I'm in the 1%. He also mentioned that condoms work 99% of the time."
32)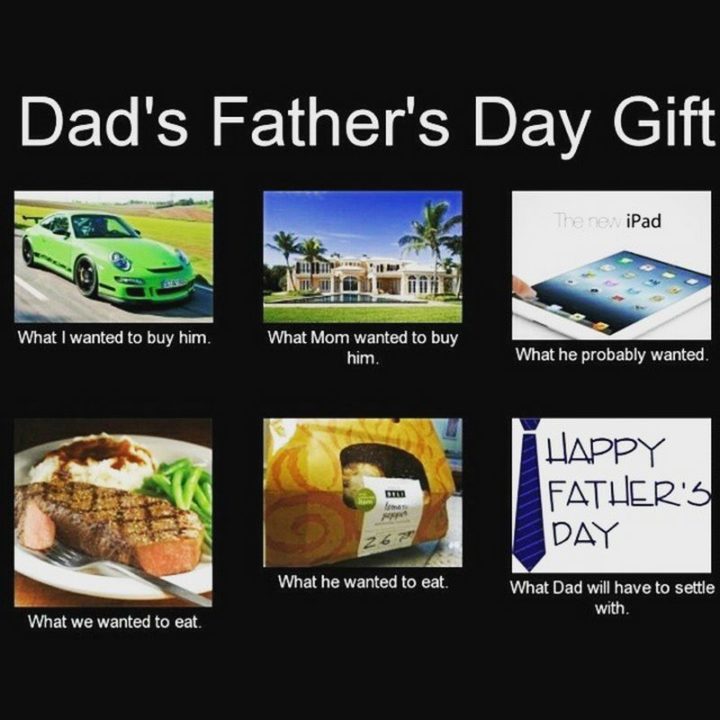 "Dad's Father's Day Gift: What I wanted to buy him. What mom wanted to buy him. What he probably wanted. What we wanted to eat. What he wanted to eat. What dad will have to settle with."
33)
"Dad. Thanks for bearing with me."
34)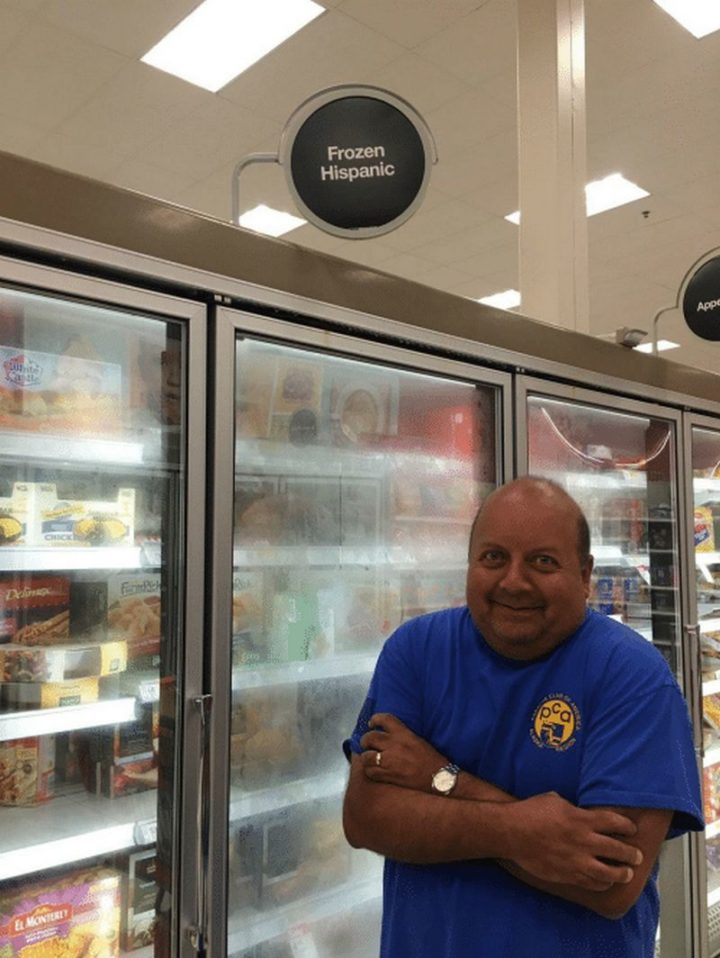 "Frozen Hispanic."
35)
"Goes out Friday night for baby wipes."
36)
"Good, good…Let the dad-ness flow through you."
37)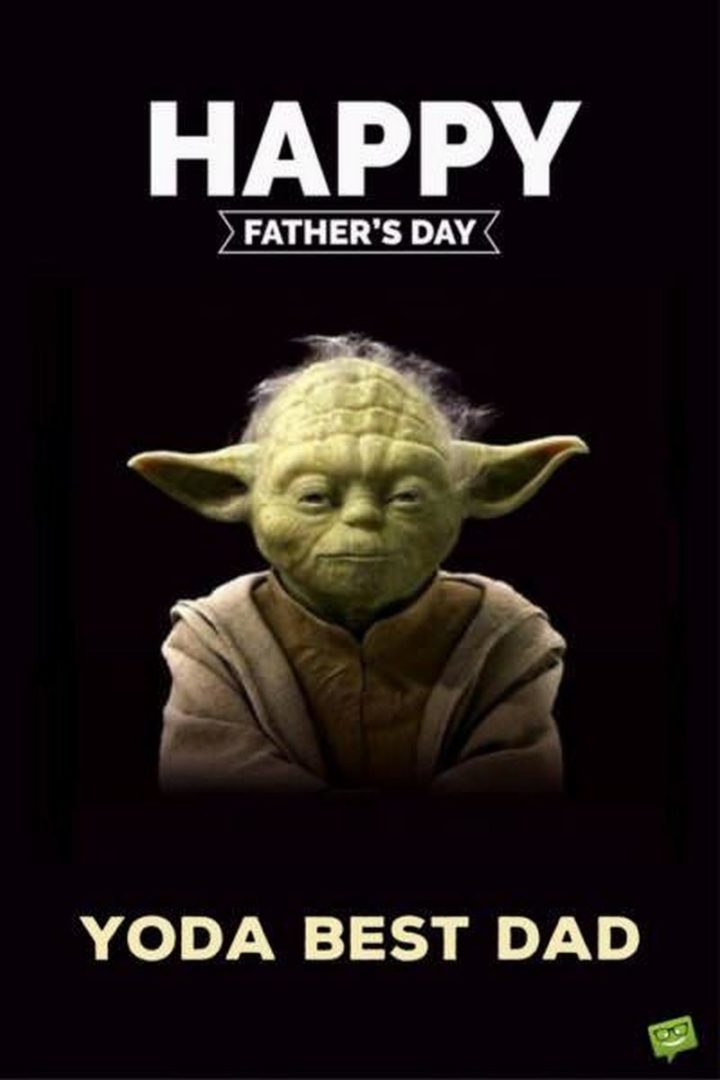 "Happy Father's Day. Yoda best dad."
38)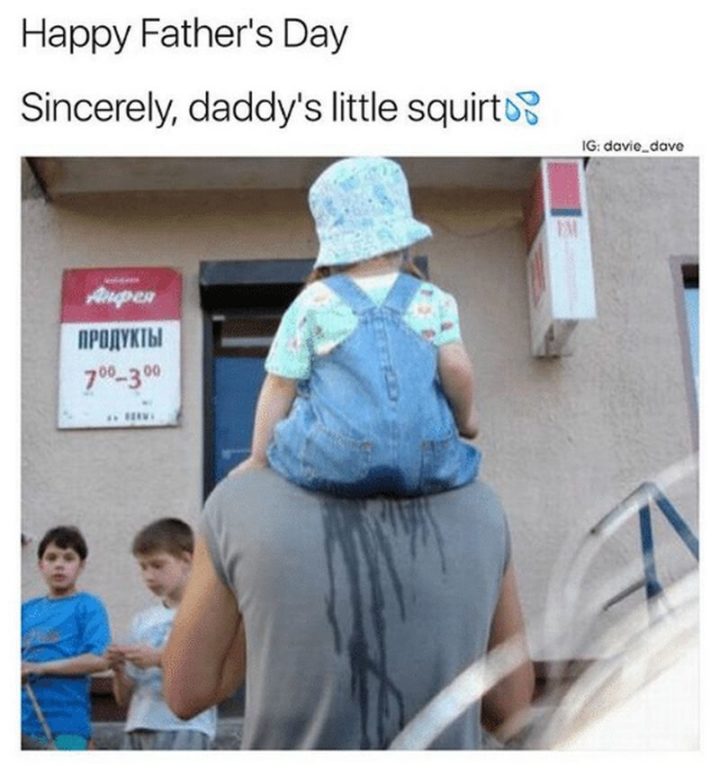 "Happy Father's Day. Sincerely, daddy's little squirt."
39)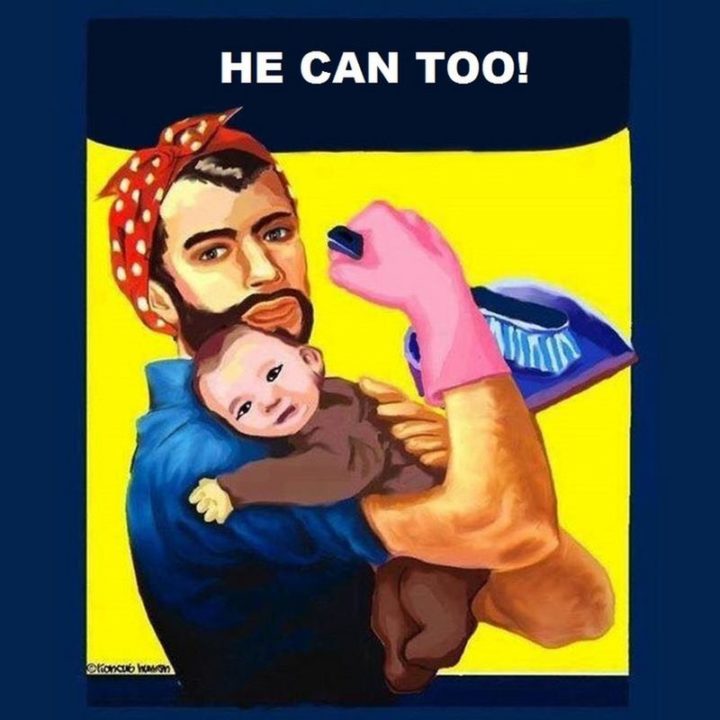 "He can too!"
40)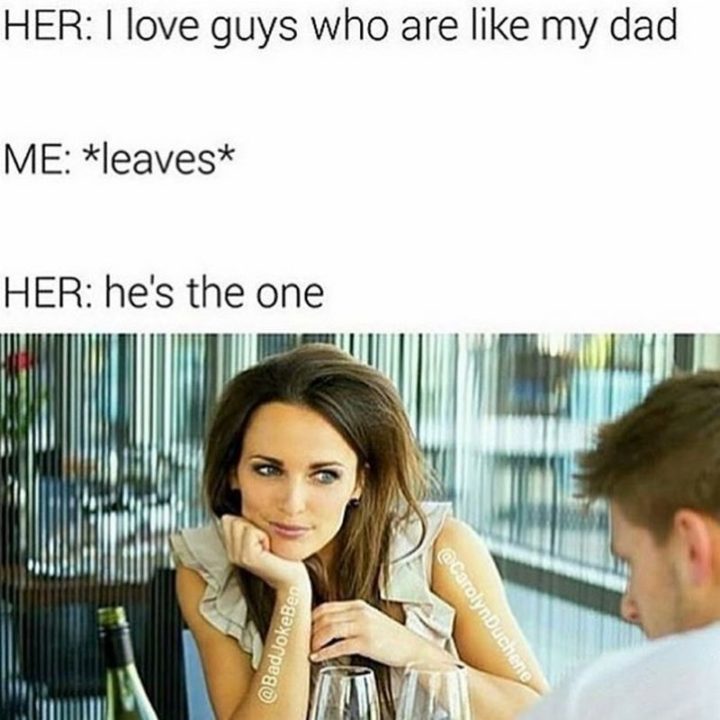 "HER: I love guys who are like my dad. ME: *leaves*. HER: He's the one."
41)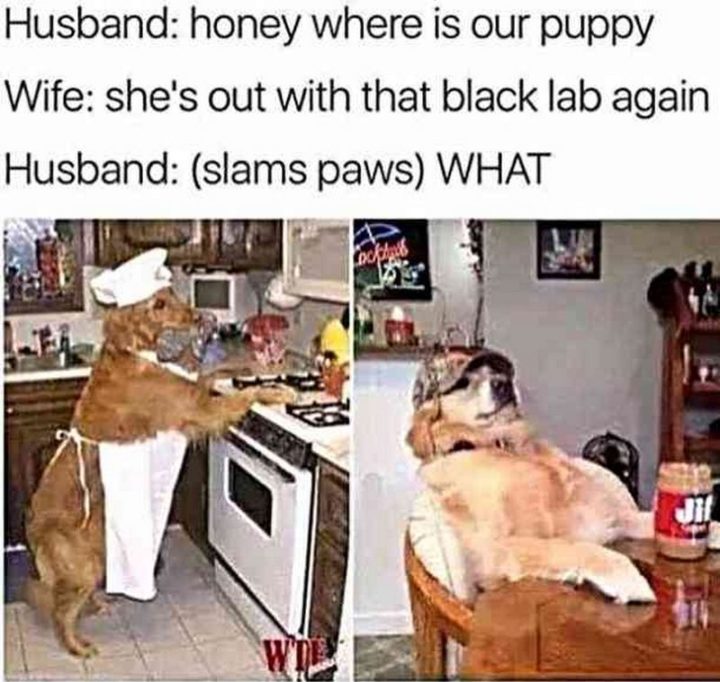 "Husband: Honey, where is our puppy. Wife: She's out with that black lab again. Husband: (slams paws) WHAT!"
42)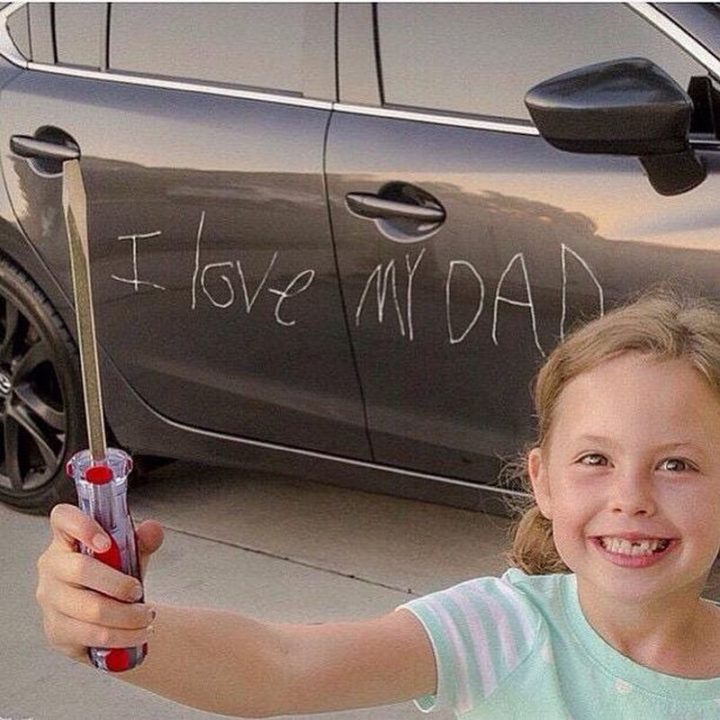 "I love my dad."
43)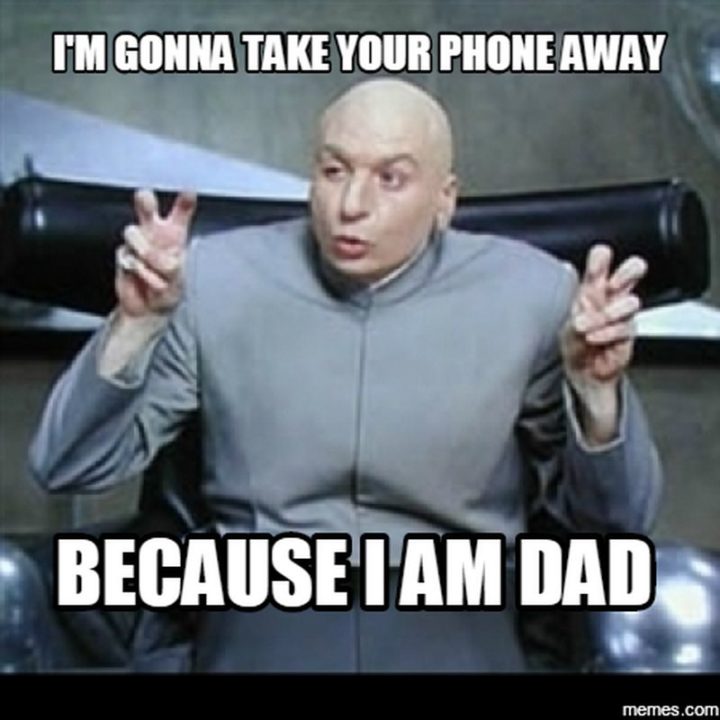 "I'm gonna take your phone away because I am dad."
44)
"Dad in the bathroom VS Mom in the bathroom."
45)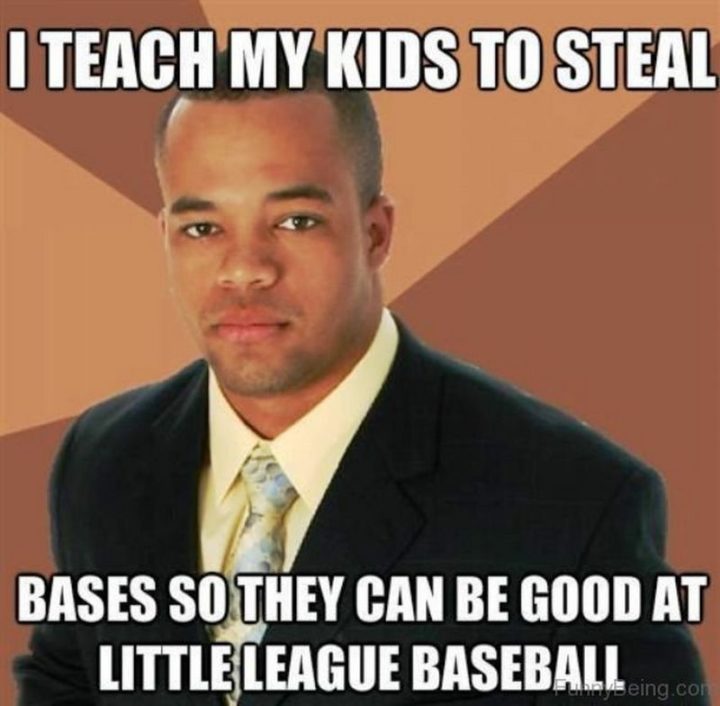 "I teach my kids to steal bases so they can be good at little league baseball."
46)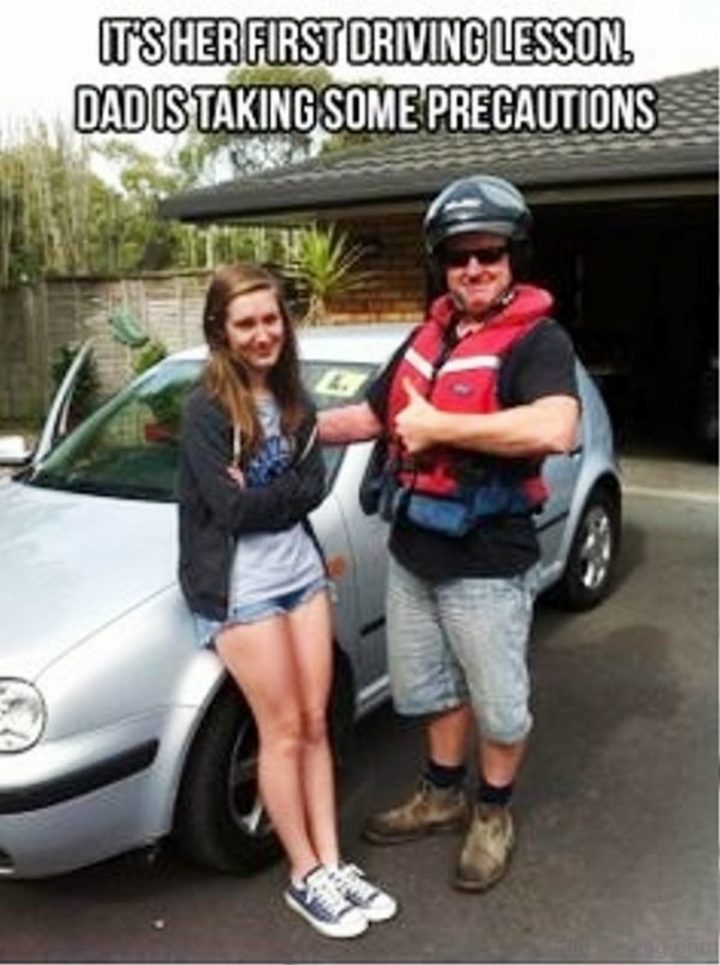 "It's her first driving lesson. Dad is taking some precautions."
47)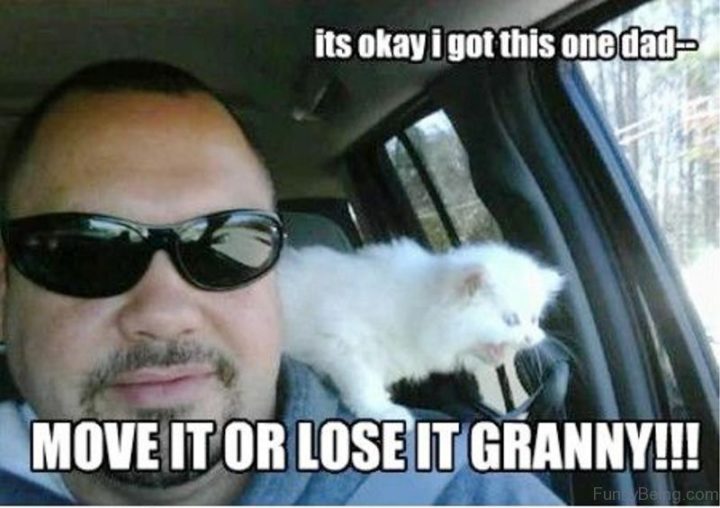 "It's okay, I got this one dad…Move it or lose it granny!!!"
48)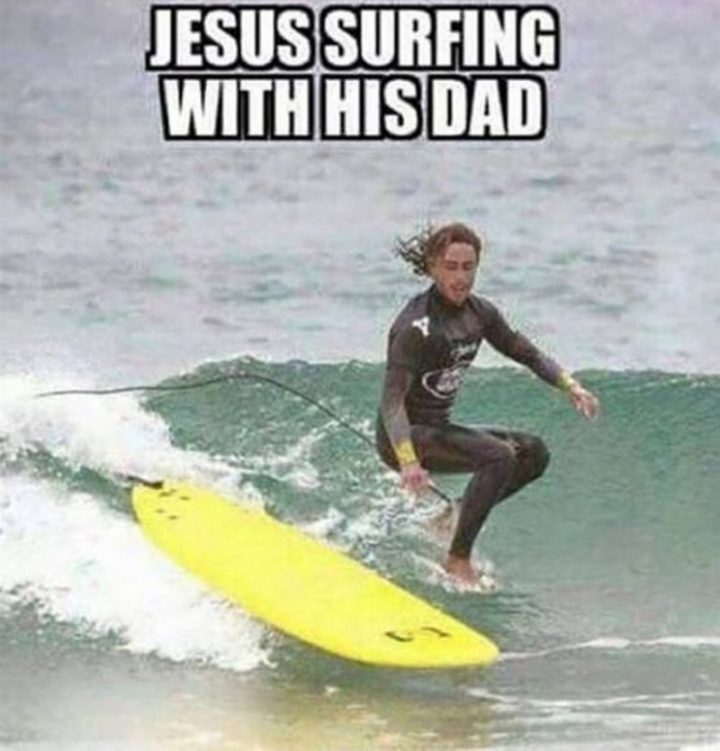 "Jesus surfing with his dad."
49)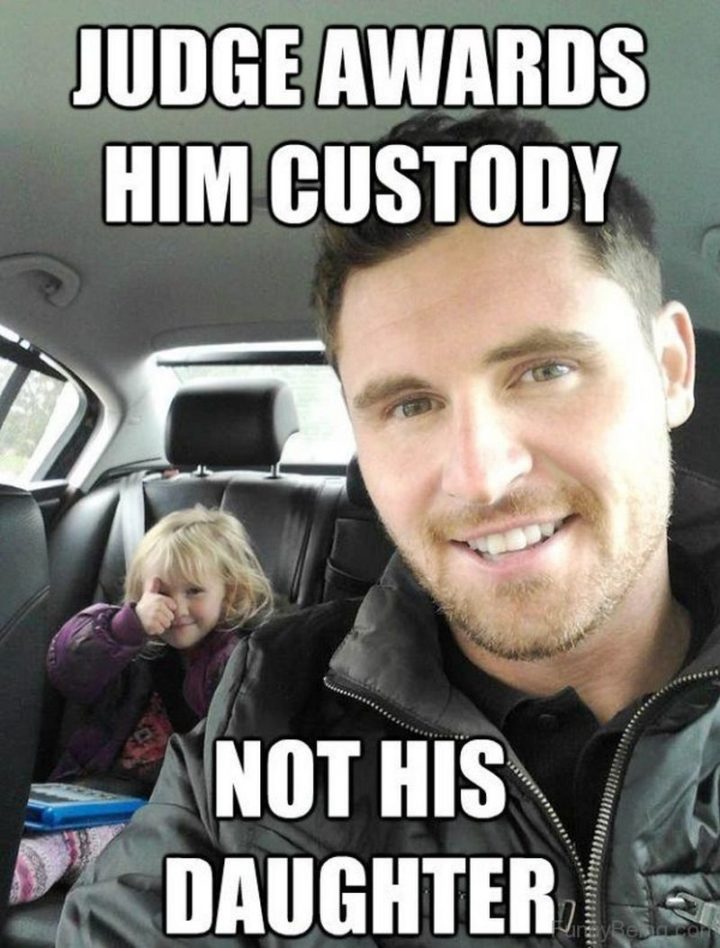 "Judge awards him custody. Not his daughter."
50)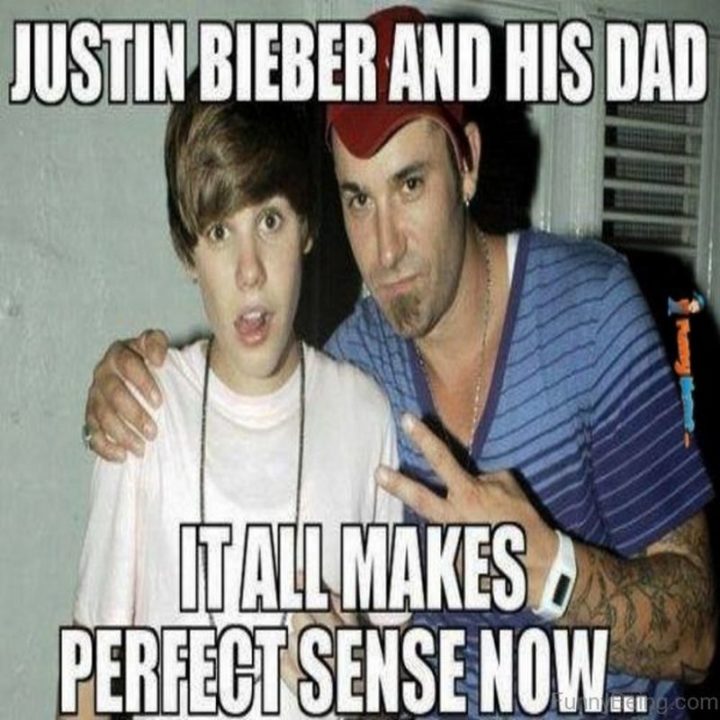 "Justin Bieber and his dad. It all makes perfect sense now…"
51)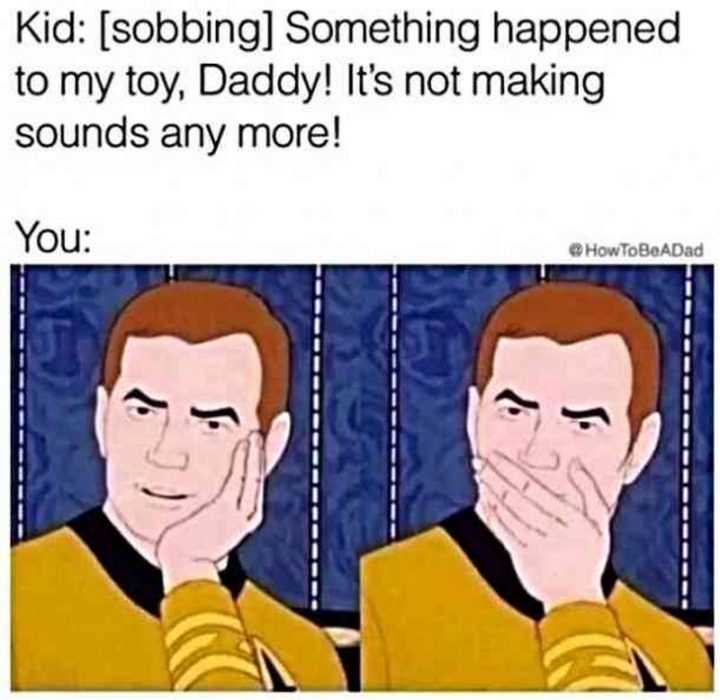 "Kid: [sobbing] Something happened to my toy, daddy! It's not making sounds anymore! You:"
52)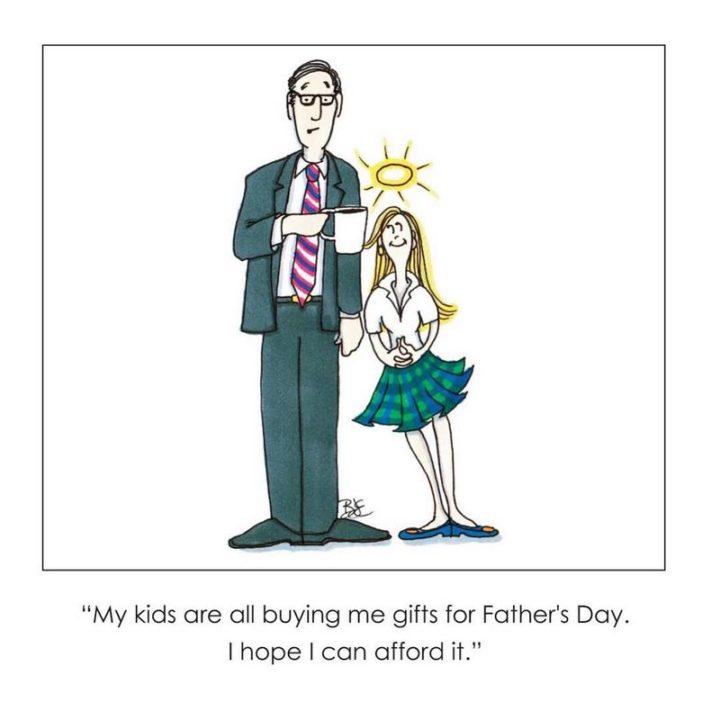 "My kids are all buying me gifts for Father's Day. I hope I can afford it."
53)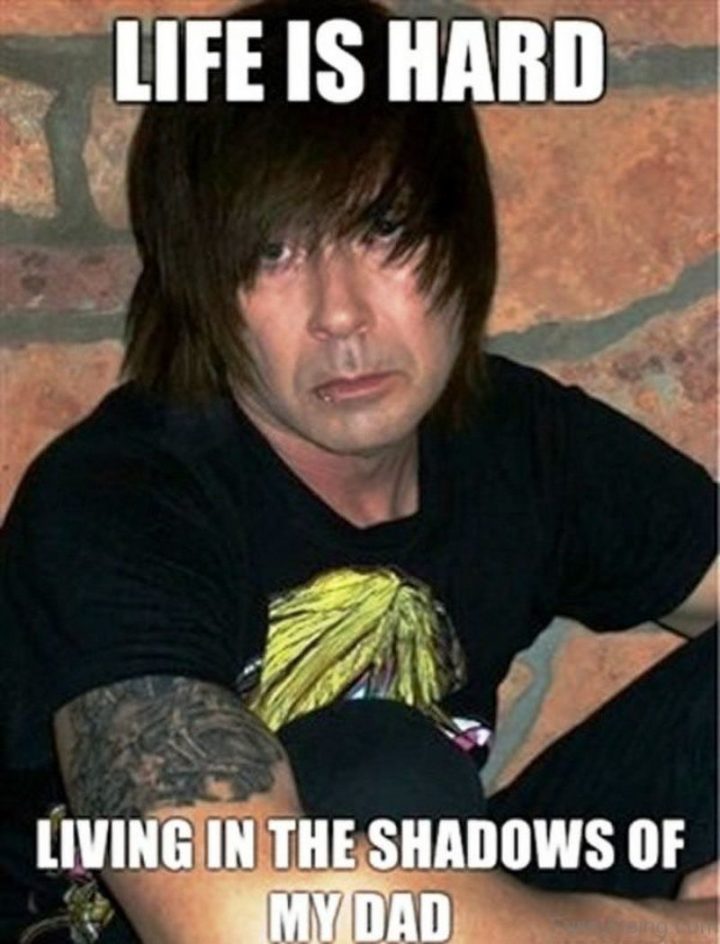 "Life is hard living in the shadows of my dad."
54)
"I made you this dad! Wow! What the hell is it?"
55)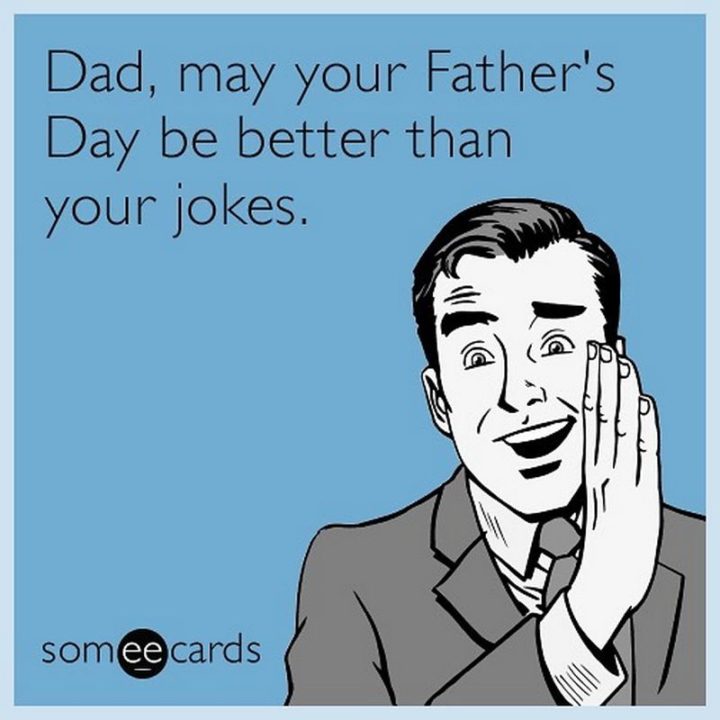 "Dad, may your Father's Dad be better than your jokes."
56)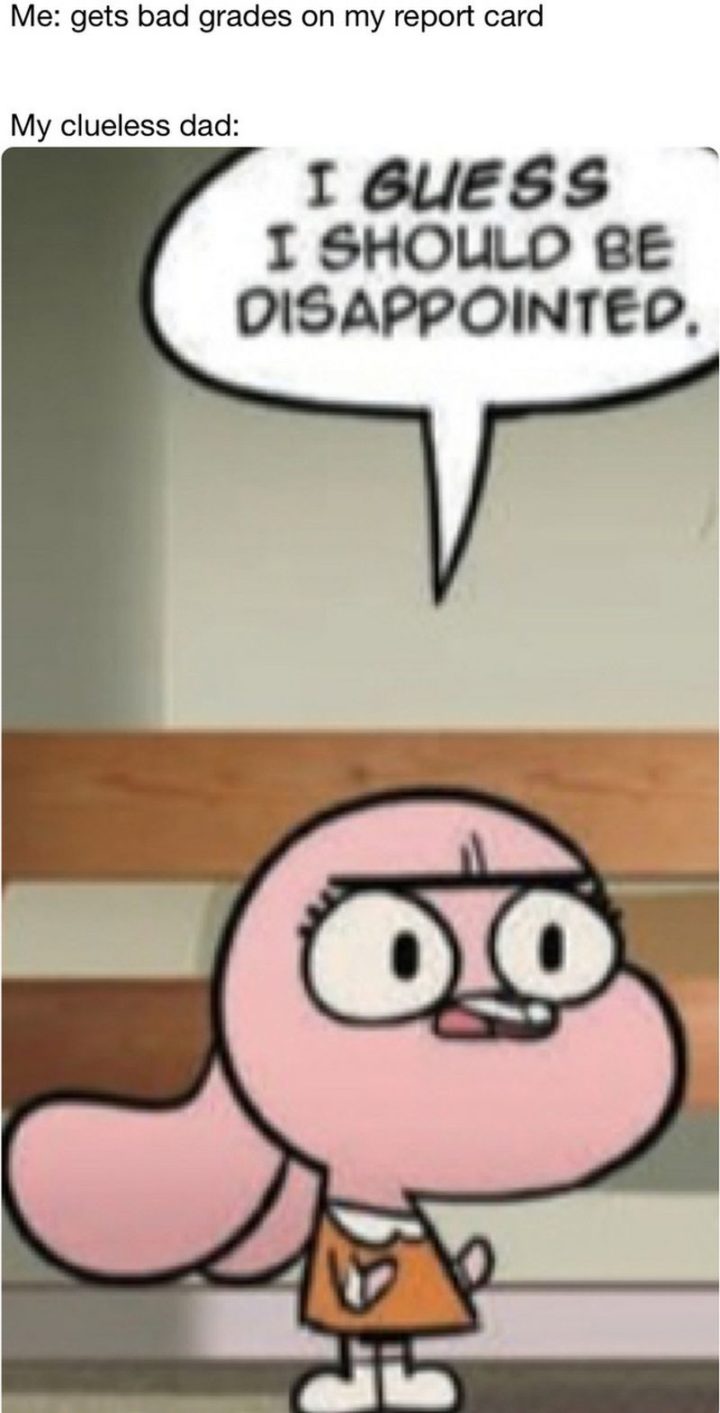 "Me: Gets bad grades on my report card. My clueless dad: I guess I should be disappointed."
57)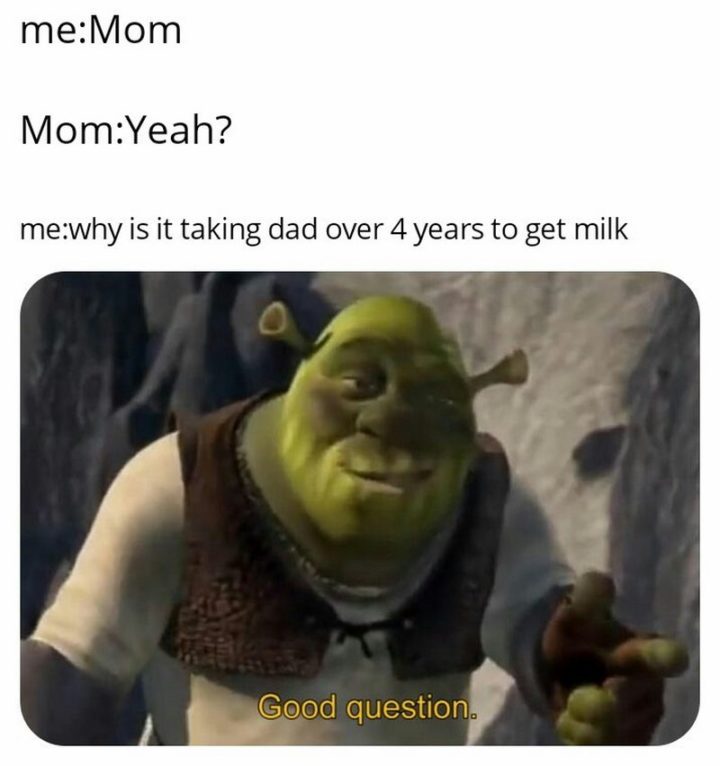 "Me: Mom? Mom: Yeah? Me: Why is it taking dad over 4 years to get milk?"
58)
"My daughter is allowed, 3 male friends. The father, the son, and the holy spirit."
59)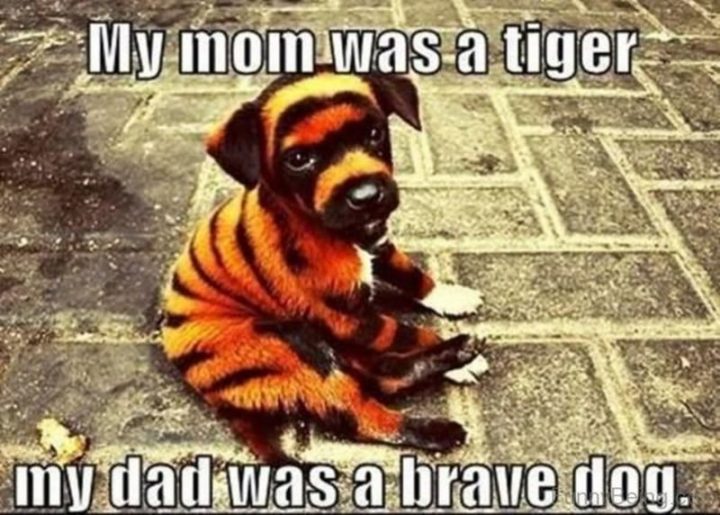 "My mom was a tiger. My dad was a brave dog."
60)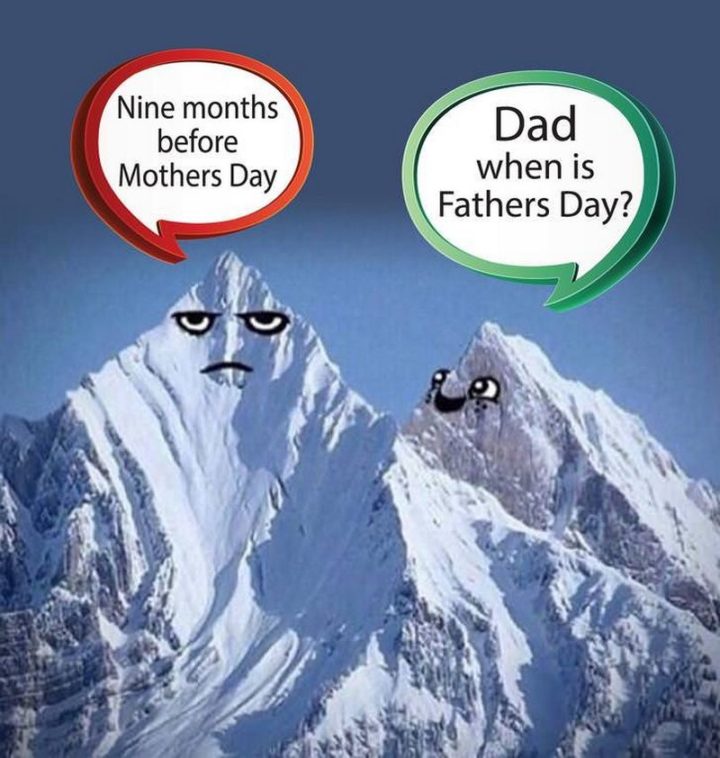 "Dad, when is Father's Day? Nine months before Mother's Day."
61)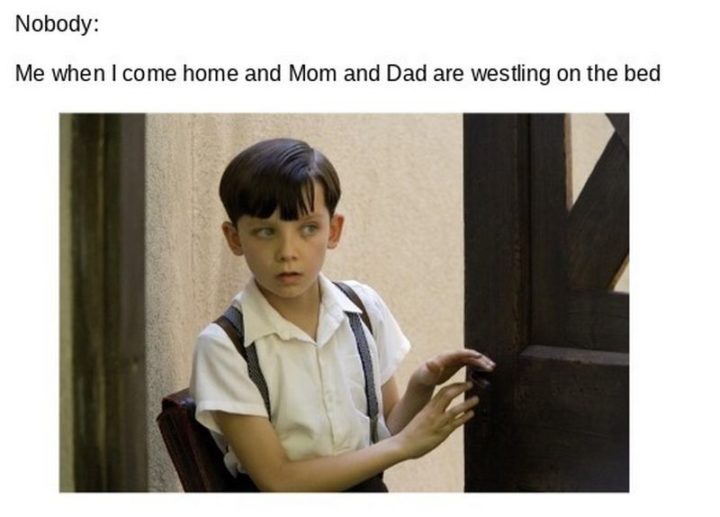 "Nobody: Me: When I come home and mom and dad are wrestling on the bed."
62)
"No, dad…Please, not again…"
63)
"Oh, ignore me, I'm just loading my rifle. Of course, you can take my daughter to prom night."
64)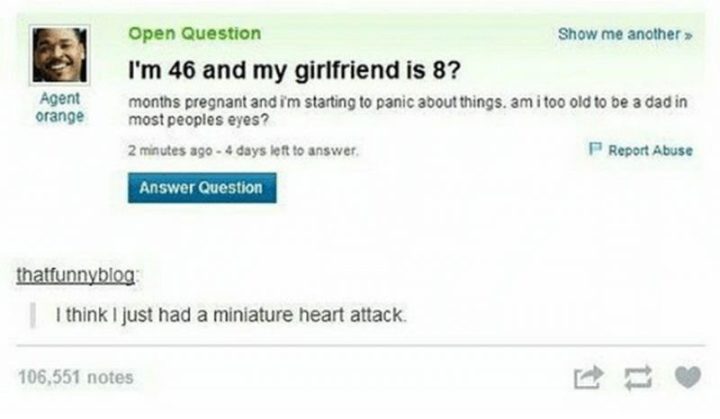 "Agent Orange: I"m 46 and my girlfriend is 8? months pregnant and I'm starting to panic about things. Am I too old to be a dad in most people's eyes? thatfunnyblog: I think I just had a miniature heart attack."
65)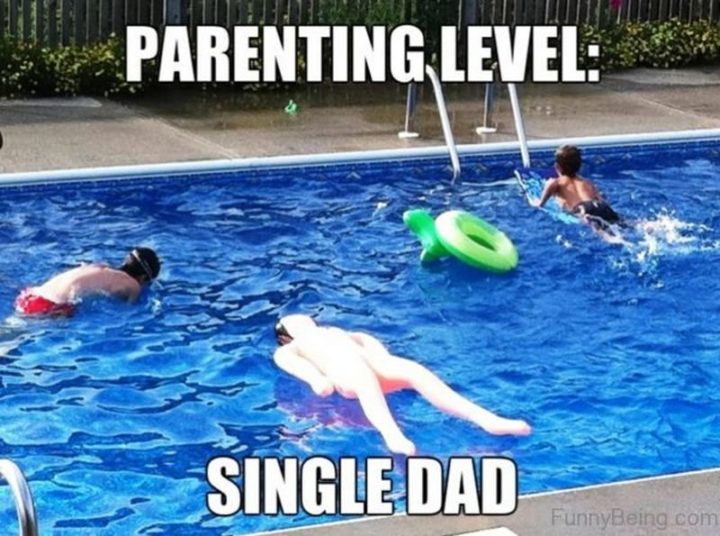 "Parenting level: Single dad."
66)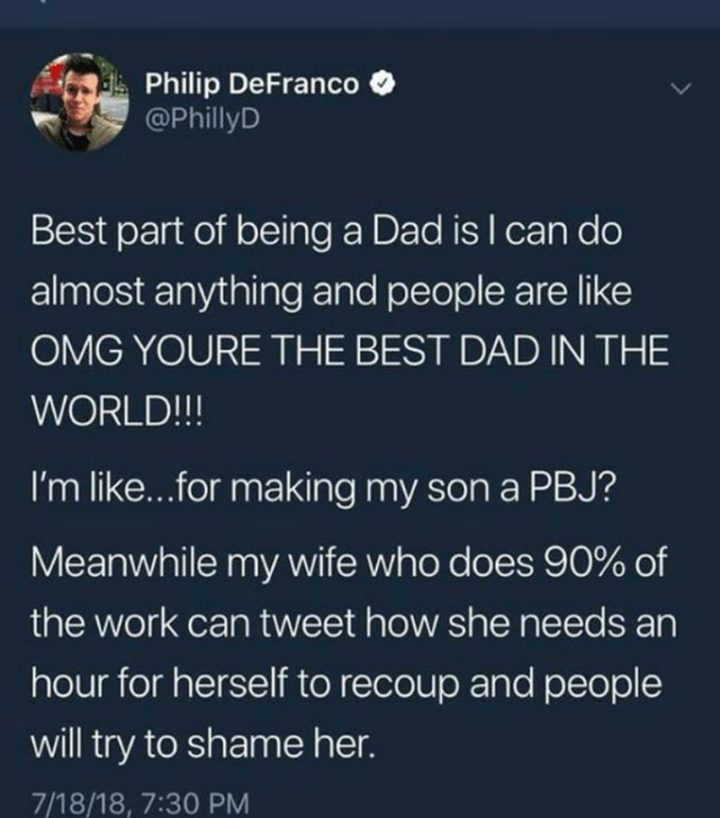 "Best part of being a dad is I can do almost anything and people are like OMG, YOU"RE THE BEST DAD IN THE WORLD!!! I'm like…for making my son a PBJ? Meanwhile, my wife who does 90% of the work can tweet how she needs an hour for herself to recoup and people will try to shame her."
67)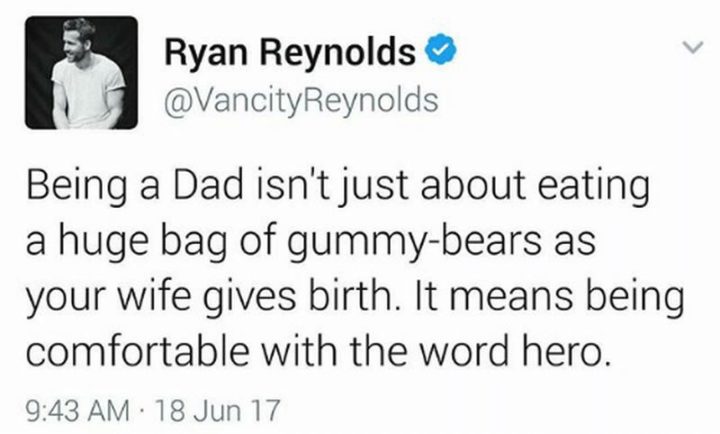 "Being a dad isn't just about eating a huge bag of gummy-bears as your wife gives birth. It means being comfortable with the word hero."
68)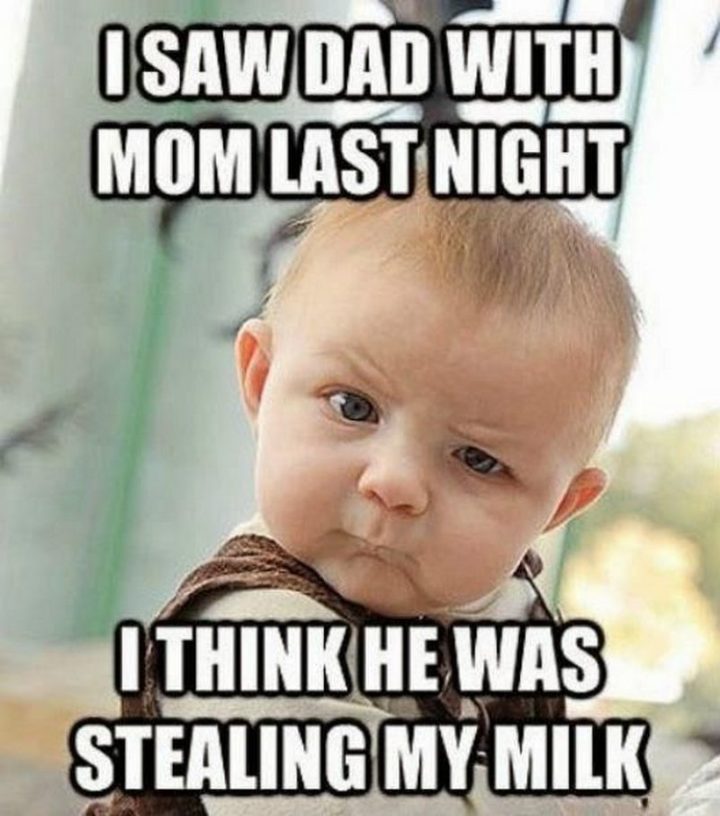 "I saw dad with mom last night. I think he was stealing my milk."
69)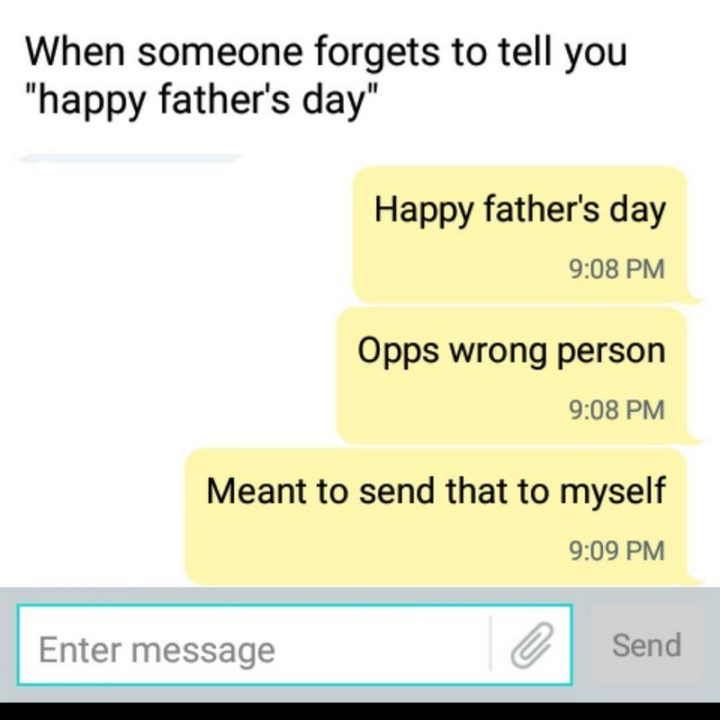 "When someone forgets to tell you 'Happy Father's Day'. Happy Father's Day. Oops, the wrong person. Meant to send that to me."
70) We're reaching the end of funny dad memes…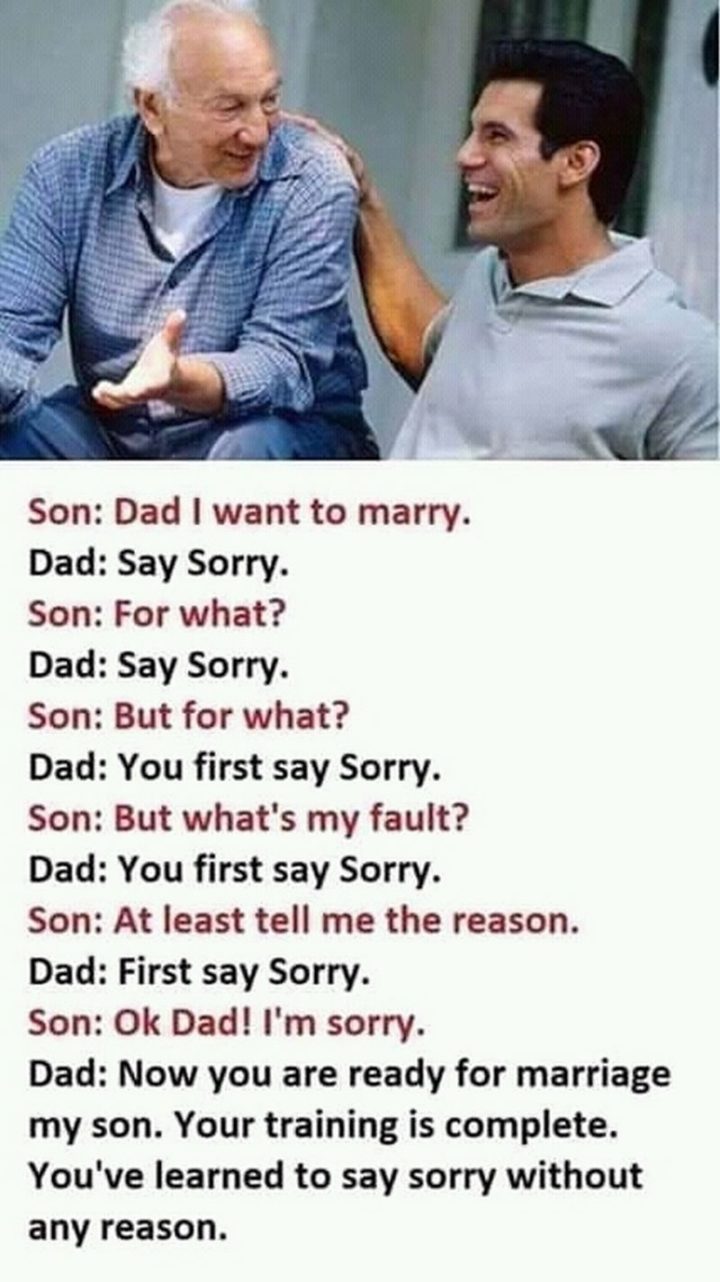 "Son: Dad, I want to marry. Dad: Say sorry. Son: For what? Dad: Say sorry. Son: But for what? Dad: You first say sorry. Son: But what's my fault? Dad: You first say sorry. Son: At least tell me the reason. Dad: First, say sorry. Son: OK dad! I'm sorry. Dad: Now you are ready for marriage my son. Your training is complete. You've learned to say sorry without any reason."
71) Hope you enjoyed these funny dad memes…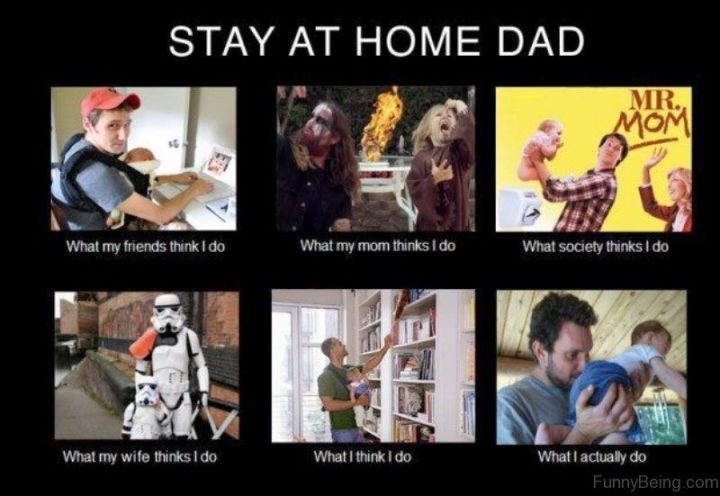 "Stay at home dad: What my friends think I do. What my mom thinks I do. What society thinks I do. What my wife thinks I do. What I think I do. What I actually do."
Please share these funny dad memes with your dad on Father's Day or any day!
Facebook Comments