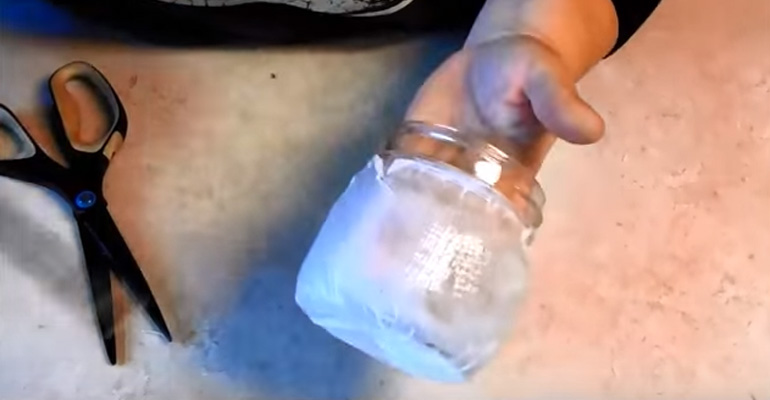 Nothing lights up a child's eyes more than when we give them something that is so beautiful, it almost looks magical. Fairy lanterns are pretty but these lanterns designed by Nichola Battilana have a cute fairy silhouette that looks incredibly real.
The process for making them is so easy but they look incredibly beautiful. She glues tissue paper onto a glass jar and covers the base with glitter. She then glues a fairy silhouette on the inside and finishes it off with a bow and some foam berries. Watch how she transforms regular glass jars into beautiful DIY fairy lanterns that anyone would love.
Here are the supplies you'll need to create fairy lanterns:
Glass jam jars with lids
Thin tissue paper
White school glue
Quality white glue
Clear glitter
Twine
Floral embellishments (THESE sugared blooms from Petaloo are gorgeous)
Battery powered tealights or led string lights
Please visit Nichola's blog for more detailed instructions and information on these beautiful fairy lanterns. You can also make these as bright as you want by simply adding battery-operated tea lights LED string lights. Please share this awesome fairy lantern tutorial with your friends and family.
Facebook Comments