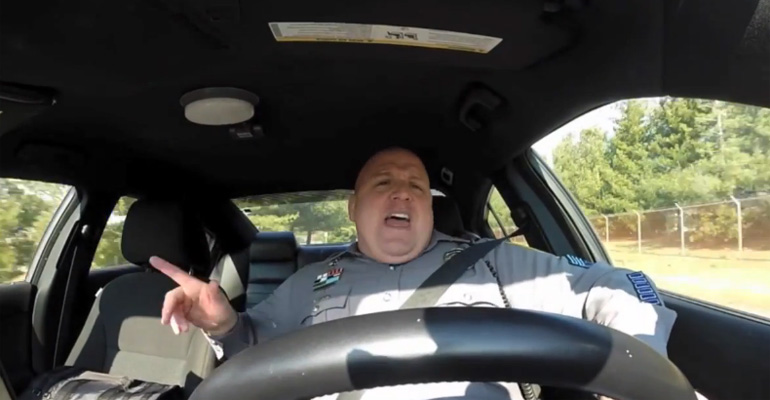 Police officers get my respect for all the work they do and because they are so busy keeping us safe, we may think that they never take time to have fun. For me, I love to see police officers let loose and for one officer in Dover, Delaware, he was having fun singing to Taylor Swift's megahit 'Shake It Off'.
Police cars are equipped with dash cams and the team responsible for reviewing the videos sometimes view "interesting" things and decided to post them as a series entitled 'Dash Cam Confessionals'. According to their Facebook page, Master Cpl. Jeff Davis who is sassing it up in the video is apparently the "class clown" of the department and is no stranger to Taylor Swift songs as he is a father of four and his 10-year-old daughter is a huge fan.
Firefighters, police officers, doctors, and so many others have serious jobs and it is so great to see the human side of these people. They are like you and me and all they want is to come home to their families every night and have fun just like everybody else.
Facebook Comments