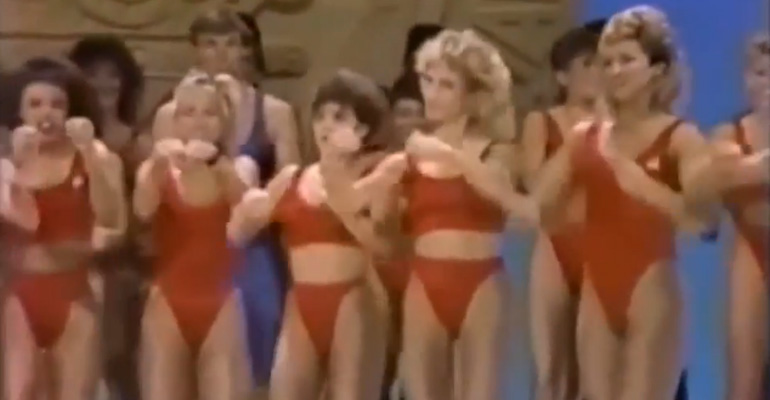 Since the release of the single 'Shake it Off' by Taylor Swift, there have been a ton of creative mashups. Kids are dancing to "Shake It Off" including news anchors like Dan Thorn have also been singing along to the platinum-selling song and most of them are hilarious to watch.
Here is a video that mixes Swift's song in perfect sync with an aerobic dance routine from 1988, which is pretty close to '1989', the title of Swift's album which she chose because it was the year she was born.
Here is a neat retro concept cover of '1989' if it would have been released in the year 1989.
I personally don't think I'd be able to keep up with this video; however, I'll try dancing along and burn a few calories. Please share this "Shake It Off" aerobics video synced to 'Shake It Off' with your friends and family.
Correction: This post originally stated that the video routine was from 1989 but is actually from 1988.
Facebook Comments