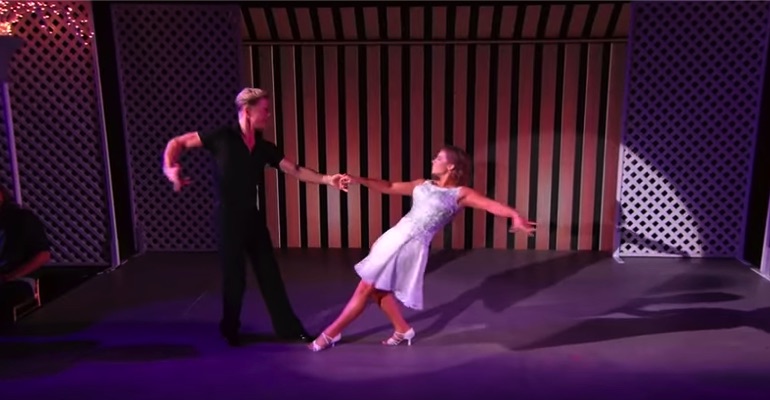 One of the most memorable dance performances on film has to be the finale of 'Dirty Dancing' that starred the late Patrick Swayze and Jennifer Grey. Many couples have performed the 'Dirty Dancing' dance routine but Bindi Irwin and her 'Dancing with the Stars' dance partner Derek Hough received a perfect score from the judges.
Bindi Irwin is the lovely daughter of the late Steve Irwin and this performance was definitely a loving tribute to her father. The two dancers had incredible chemistry and their performance was technically perfect but it also was full of emotion.
I'm sure Steve Irwin was looking down on his daughter that night and would have been smiling. Please share this beautiful dance performance by Bindi Irwin and Derek Hough with your friends and family.