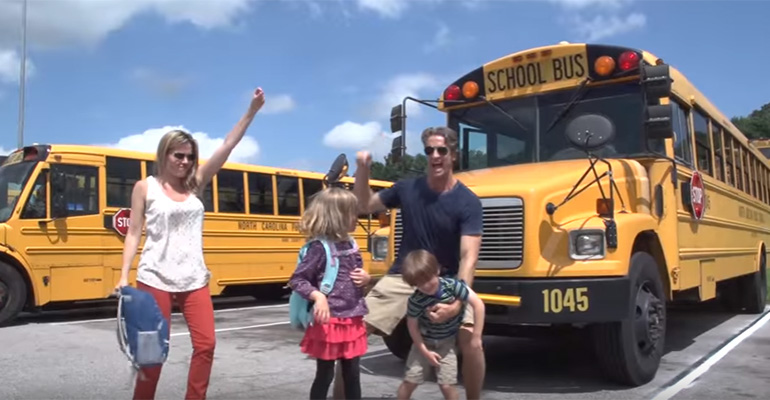 We all remember how going back to school felt as a kid. That feeling of summer vacation winding down might have gotten you sad; however, a part of you was also excited about going back to school.
Nobody is more excited about 'back to school' time than parents. The Holderness Family took off their Christmas jammies and created a back to school anthem that all parents will relate to. It's a parody video of Sir Mix-a-Lot's hit 'Baby Got Back' and The Holderness Family's 'Baby Got Class' video will have you laughing.
Watch this 'Baby Got Class' back to school parody by The Holderness Family…
I don't have kids but this made me laugh because I remember my parent's couldn't wait for summer vacation to be over. Please share this hilarious 'Baby Got Class' parody video by The Holderness Family with your friends and family.
Facebook Comments