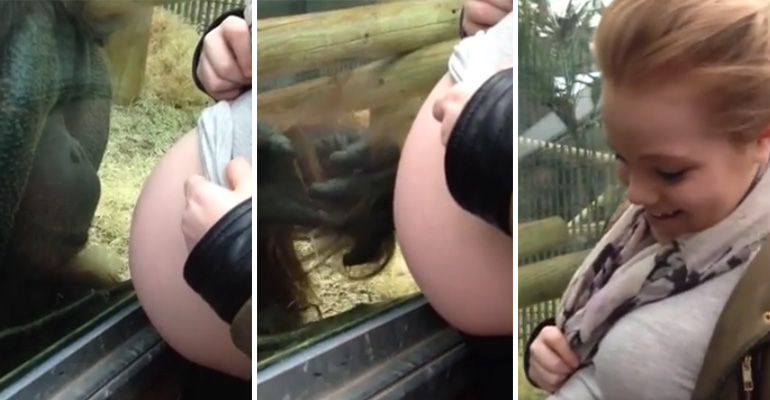 Orangutans share 97% of the same DNA as humans; therefore, it's no wonder that their behavior is closely related to humans. They are also great parents and this was observed by a couple visiting the Colchester Zoo in Essex last January.
Kayley Bettany was visiting the zoo with her husband Kieran and spotted an orangutan. They couldn't help notice how a large orangutan showed interest in Kayley's baby bump. He began caressing it through the glass and gazed into her belly as he knew she was expecting a special gift. At one point, he kisses her belly and shed a tear which brought some "Awwws" from people nearby.
Watch this orangutan carefully admiring a woman's baby bump…
That must have been an incredible experience for these expecting parents and everyone in attendance. Just like this gorilla reunion, this video is just another reminder of how awesome every living animal on earth truly is.
Please share this adorable orangutan getting emotional after seeing a pregnant visitor with your friends and family.
Facebook Comments