One of the most exciting things about Halloween is seeing creative Halloween costumes for children and adults alike. It's also a great way to get some Halloween costume ideas of your own.
Every year, there seems to be a popular costume like the surge in Pokémon costumes in 2016; however, it's always awesome to see costumes celebrating pop culture icons from the past. Here are 49 people that totally hands down won Halloween.
1) "My buddy's Winifred Sanderson costume he made for Halloween. Booooook!"
Need Winifred Sanderson Halloween 'Hocus Pocus' costume ideas? Start with this wig!
2) "It's child's play for him."
3) "I told my friend his costume was amazing and he said, 'Shut up, baby I know it.'"
Need Halloween 'Futurama' costume ideas? Start with this Bender costume!
Adult Bender Costume Standard
Size: Standard
Adult Bender Costume
100% polyester
Officially licensed
Grey polyfoam tunic top w/ plastic hoop in shoulders for shaping
4) "I think my friend's kids may have won Halloween."
5) "Since he has to wear a cone, my friend's dog is a martini for Halloween."
6) "Half my friends went as Game of Thrones characters so I thought I'd pick something scary…most of them didn't get it."
7) "An Arquillen from Men In Black in NYC."
8) "My brother's Halloween costume this year."
9) "A little late but my wife dressed up as Lara Croft for Halloween. She's an amputee so she improvised."
10) "My friend's kids Halloween costumes, Henry the VII and Ann Boleyn."
11) "My friend dressed up as Gamora from 'Guardians of the Galaxy'."
Need Halloween 'Guardians of the Galaxy' costume ideas? Start with this Gamora wig!
Morvally Women's Girls Long Wavy Two Tone Ombre Brown Dark Red Color Synthetic Wig for Cosplay Costume Halloween Party Wigs
Material: 100% high-quality heat resistant synthetic fiber of Japanese, which is very soft, the color and texture looks as natural as human hair, it's also not easy to tangle and just minimal shedding. Furthermore, it can be restyled with a curling iron or hair straightener(Heat resistant temperature up to 150 ℃ / 320 ℉), easily satisfy any idea you have.
Wig Type: Full Machine Made Long Wavy 2 Tone Cosplay Wig, the Color is Ombre Brown and Dark Red, the wig Length is approx 60cm/23.6", the weight is 9.1 ounce. It's an exclusively designed cosplay wig for the popular superhero movie characters with natural realistic looking. (Kind Reminder: Slightly Color Difference between Different Monitors)
Wig Cap Structure: Equipped with a breathable rose net cap that is a one-size-fits-all inner cap, average cap size circumference 22.5 inches with 2 adjustable straps, which can be intertwined to a fixed position to suitable different head sizes, suitable for women and girls.
Occasion: This long wavy ombre wig is a perfect choice for all manner of parties. You can rock it on Halloween, Themed Parties, Comic-con, Anime Costume, Cosplay events, Carnival or just for fun.
Package included: 1 wig + 1 FREE wig cap.
12) "My costume this year."
Need Halloween costume ideas to look like Freddie Mercury of Queen? Start with this Faux leather costume!
No products found.
13) "Turned my wheelchair into the Iron Throne for Halloween."
14) "Three girls dressed up as the women portrayed in 'Hidden Figures.'"
15) "It's sexy if you love spreadsheets."
16) "If I could make a kid cry tonight, I would be so happy."
17) "I teach Microbiology. Halloween Plague Lessons FTW!"
18) "I heard they were remaking Ghostbusters with b*tches but this is ridiculous."
Need Halloween 'Ghostbusters' costume ideas? Start with this awesome looking Ghostbusters costume!
Sale
Rubie's Costume Co Women's Ghostbusters Movie Deluxe Costume, Multi, Large
Long sleeve printed jumpsuit; 4 interchangeable name tags, and inflatable proton backpack
Officially licensed Ghostbusters 3 Movie deluxe costume, look for trademark on packaging to help assure you've received authentic safety-tested item
READ BEFORE BUYING: Costumes are not sized the same as apparel, please review the Rubie's ADULT SIZE CHART IN IMAGES, reviews and Q & A for best fit, do not choose based on clothing size
Whatever the reason, or the season, Rubie's, the world's largest designer and manufacturer of costumes and accessories, is pleased to offer you and your family the latest and most innovative concepts in masquerade
Don't forget Halloween costume ideas for the dogs!
Rubie's Ghostbusters Pet Costume, XL
Ghostbuster pet shirt and inflatable backpack
IMPORTANT! Not all costumes will fit all breeds without some adjustment, consider your pets' shape and the costume style
CONSULT THE RUBIE'S PET SIZE CHART and watch the measuring instructions video before selecting size
Officially licensed Ghostbusters costume and accessories from Rubies and Sony Home Entertainment, items shipped and sold directly by Amazon are guaranteed to be authentic
Let your four-legged best friend join the fun in a costume from Rubies Costume Company
19) "My daughter and I are ready to terrorize the neighborhood again this Halloween."
20) "Aliens Power Loader – 1st Halloween."
21) "My local weatherman dressed as a bat for Halloween."
22) "I told him to pick something cute for Halloween!"
23) "Lost dog, Halloween costume."
24) "I was the royal baby for Halloween."
25) "My kids this Halloween. Yes, plural."
Haha, check out Waldo in the background! Need Halloween costume ideas to dress up as Jason or Waldo? Start with this mask or Waldo costume!
Sale
Hilary Ella Red&White Stripes Cosplay Costume,Halloween Costumes,Funny Sweatshirt Outfit Glasses Suits
Shirt: 100% polyester; hat: 98% polyester, 2% spandex
Men's, children's clothing includes: hat, glasses, T-shirt.Women's clothing includes: hat, glasses, T-shirt, socks.
Please check the size information carefully and follow the size chart before ordering.
Great for casual outdoor activity or special events, family gatherings, church, holidays, girls night out etc.
All by hand made, Red&&White Stripes Cosplay Costume T Shirt
26) "Jellyfish costume."
27) "Beauty with her little beast."
Need Halloween 'Beauty and the Beast' costume ideas? Start with Princess Belle costume!
No products found.
28) "In honor of Beetlejuice 30th Anniversary."
29) "My husband and I decided to mix up the usual Mario costumes! Introducing drag queen Bowser and Prince Peach!"
What a great idea! Drag Queen Bowser and 'Prince' Peach. Looking for more Halloween Nintendo costume ideas. Check out following Bowser and Princess Peach costume ideas!
30) "This Halloween I thought I should respond to the comparisons with Disney Pixar's biggest bully next door and go as Sid from Toy Story!"
Need Halloween 'Toy Store' costume ideas? Start with this skull T-shirt as the basis for a Sid costume!
31) "Banksy's shredded 'Painting Girl With Balloon'."
32) "Pickle Rick! (Rick and Morty costume)."
33) "Russell is all grown UP!"
34) "Best Halloween costume."
35) "So my friend went to the DMV on Halloween…"
Need Halloween 'Zootopia' costume ideas? Check out this sloth mask!
36) "Inspector Gadget."
37) "Peter Pan & his shadow."
Need Halloween 'Peter Pan' costume ideas? Check out this Peter Pan costume!
Disney Adult Peter Pan Costume X-Large (42-46),
Size: Standard
100% polyester interlock knit and faux suede
Olive green faux suede tunic has wing collar & laced placket
Jagged edges at short sleeves & hemline
Brown interlock pants have elastic waist
38) "Skeksis costume, Dark Crystal."
39) "My friend is going through chemo and decided to use the opportunity to attempt to win Halloween."
40) "My little brother has autism, he thinks a little differently than the rest of us. This year he decided to be a formal apology."
41) "Wilt from 'Foster's Home for Imaginary Friends.'"
42) "I'm fat and I'm pregnant and I have no shame."
43) "Awesome Lego costume."
Need Halloween 'LEGO' costume ideas? Check out this Emmet costume!
44) "My friend's Halloween costume."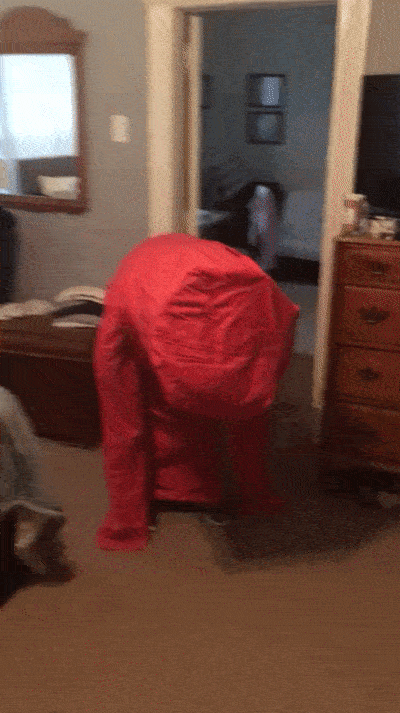 45) "Halloween Banksy."
46) "This 'Back to the Future' costume."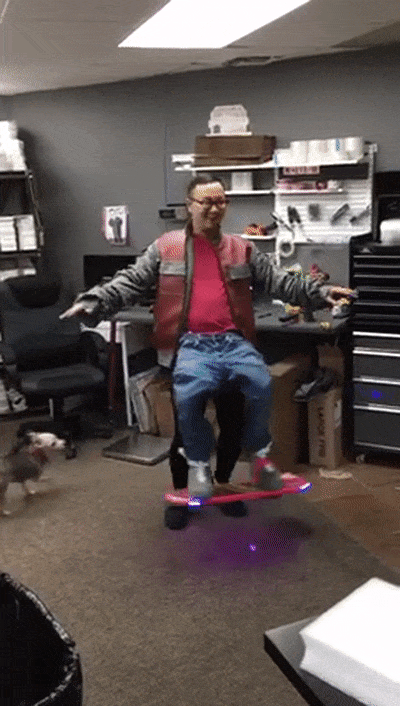 47) "I Created A Realistic Sloth Costume."
48) "I figured this year was perfect to finally become my favorite Blade Runner replicant, Rachael. I used six shoulder pads and a sheet of plastic canvas to get the jacket's iconic shape."
49) "Cute Ratatouille Halloween costume."
Need Halloween 'Ratatouille' costume ideas? Check these out!
Yotache Chef Apron Set, Chef Hat and Kitchen Apron Adult Adjustable White Apron Baker Costume for Men and Women, 1 Set (33"L x 26"W)
PROFESSIONAL PRESENTATION – A professional set of adult cook costume, including a pure white cooking chef hat and family cooking apron with pockets
HIGH QUALITY - Polyester 65% Cotton 35%, lightweight and comfortable, thickened and wear-resisting, do not fade nor shrink, easy care and wash
MULTIFUNCTIONAL – The cooking accessories are suitable for catering colleges, schools, restaurants, pubs, cafes, commercial, kitchens, hotels, parties, Halloween, Christmas and more
ADJUSTABLE - One size fits most. Each unisex apron measures 33"L x 26"W (at bottom) and features an adjustable neck strap and tie back. The bakers hat hides an adjustable elastic band stretchy to fit most adults (minimum head circumference of 22", can be stretched to up to 25.4")
HANDY POCKETS - The white bbq apron features two deep front pockets (5.2"L x 7"W each) for easy access to your tools or cellphone while cooking
Sale
Rubie's Costume Grey Mouse Baby Party Supplies, Multicolor, Toddler US
Grey mouse costume bubble romper, hood with big ears, and booties
Faux fur belly; pink lined ears
READ BEFORE BUYING: Costumes are not apparel, use Rubie's size chart, do not choose based on age or clothing size
Fun party wear any time of year, easy Halloween costume, cute photo prop
Family-owned, family-focused, and based in the U.S.A. Since 1950, Rubie's has classic and licensed costumes and accessories in sizes and styles for your entire family
H/t: Bored Panda
Please share these 49 Halloween costume ideas with your friends and family.
Last update on 2021-05-26 / Affiliate links / Images from Amazon Product Advertising API
Facebook Comments