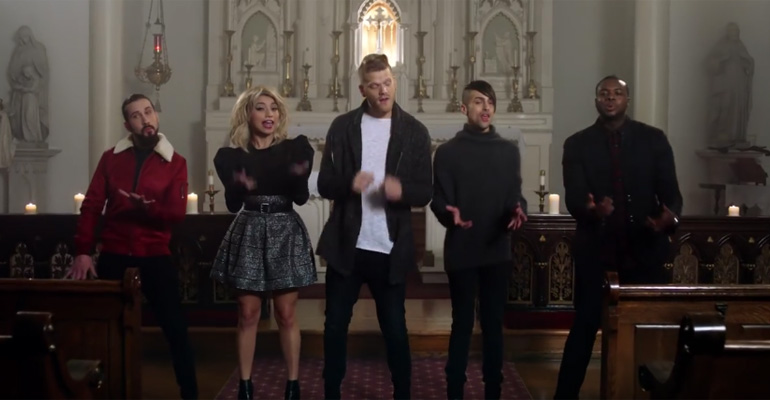 Ever since I've heard Pentatonix sing an incredibly beautiful version of 'Mary did you know?', I cannot wait to hear classic holiday songs from the famous a capella group. This year, they sing one of the most popular Christmas hymns of all time, 'Joy to the World' and their voices create one incredible rendition.
'Joy to the World' was originally written in 1719 by English hymn writer Isaac Watts with the musical arrangement written in 1839 by Lowell Mason and it is undoubtedly one of the most treasured Christmas songs of all time. Pentatonix lend their incredible talents with their beautiful arrangement and you'll want to hit the replay button again and again.
Pentatonix brings another Christmas classic and you'll want to sing 'Joy to the World' along with them. Please share this incredible performance of 'Joy to the World' by Pentatonix with your friends and family.