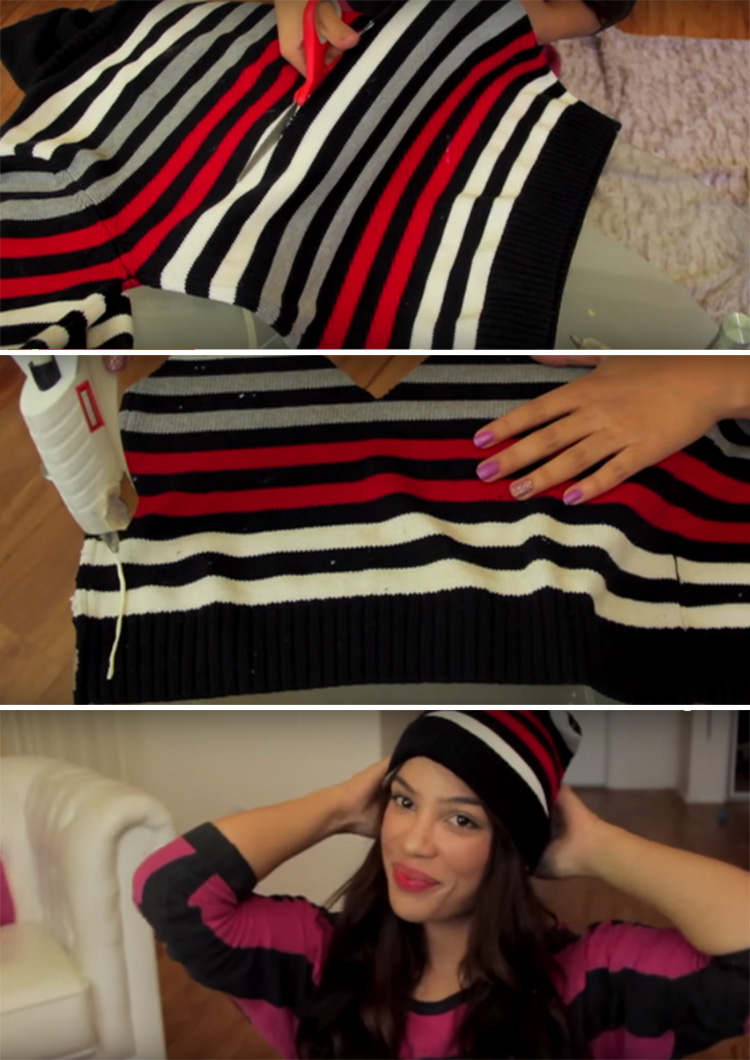 Everybody has at least one old sweater in their closet that they never wear anymore so why not upcycle it into something useful for colder days. Not only will it help you stay warm, it's a great fashion item that is so easy to make.
YouTuber AndreasChoice shows us how to turn that old sweater into a cute beanie and the best part is you don't even need to sew. She uses fabric glue to quickly secure everything together and the end result looks great!
It's amazing how old clothes can be transformed into something useful and don't miss the extra tip where she uses the sweater arms as leggings! Please share this great idea for upcycling an old sweater into a cute beanie with your friends and family.