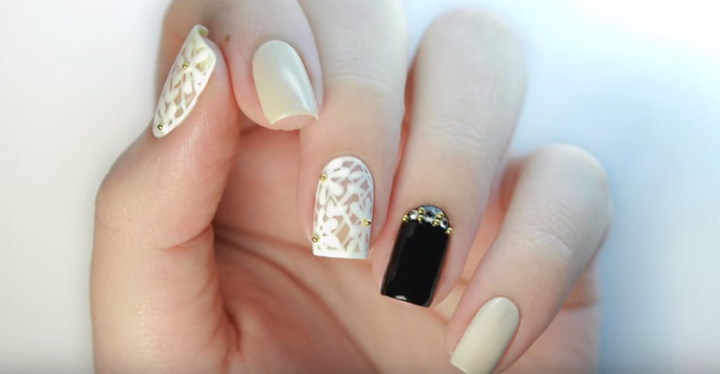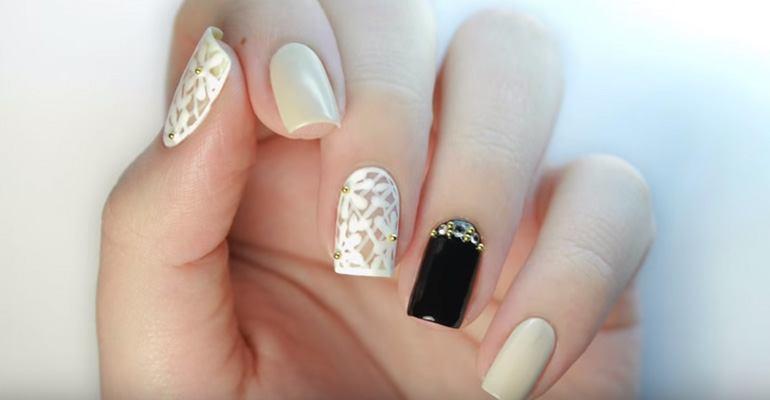 When the time comes to graduate high school, attending prom is one of those events that we have thought about since junior high. It's a rite of passage for high school senior students across the country and an important event that they'll remember for the rest of their lives.
Having the perfect prom involves a lot of planning including getting the perfect suit or dress and of course, the perfect prom nails. This floral lace nail art video tutorial by cutepolish is easy to follow and will provide prom nails that are elegant and perfect for the prom.
Watch how to create these beautiful floral lace prom nails.
This beautiful prom nail art design is also flexible where you can go neutral or change the colors to better suit the color of your dress. If you enjoyed these prom nails, you might enjoy this flower nail designs.
Here are some of our favorite YouTube comments about these prom nails:
"The lace is SO pretty, gorgeous nails!" by HannahRoxNails
"This is super cute for prom but I'm way too untalented to do that lol" by flopyong
"I'm in love ???? it's so pretty And elegant!! I think I'll try to recreate, j'adore!" by melyne nailart
"Me: Can't even make a dot with the dotting tool…xD." by xCarlax
"This nail art is soo cool and great for prom ❤❤❤" by Hana Yt
"This is just what I'm looking for, my dress has a lace overlay and it can be used with the actual color being periwinkle. Thank you so much." by Alitzel Dominguez
"Wow! This is soo beautiful and elegant!!???????? I LOVE these sparkly stones!!????????????✨" by Nailbees
"OMG I needed this for my 8th grade formal coming up! Thx????" by adanna
Please share this gorgeous floral lace prom nail art design or prom nails with your friends and family.
Facebook Comments