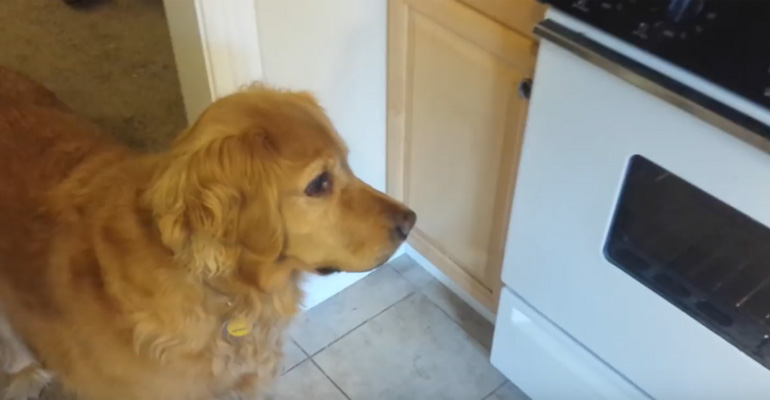 If you own pets, you know that eventually they'll get tired of their dog food and you either have to get creative or find another brand or flavor of pet food. YouTuber Delaypat decided to trick his dog Luna into thinking she was getting an oven cooked meal and his dog's response says it all.
Dogs see humans pulling out delicious home cooked meals out of the oven all the time so when this adorable Golden Retriever see her food dish come out, she is thinking she is getting a food treat tonight! We all want our pets to eat and be healthy so tips like this one can possibly help out for those times when our pets are fussy.
Sticking to a good routine with pets is beneficial but sometimes they might try to break out of the routine so tips like these might help! Please share this tip for tricking a fussy dog to eat their food with your friends and family.
Facebook Comments