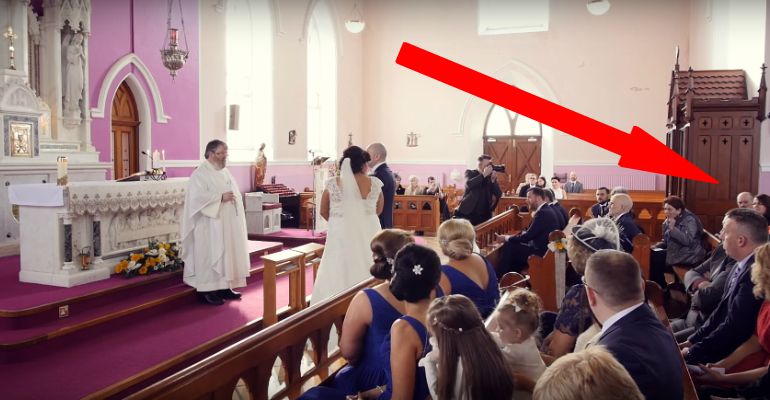 Any couple getting married wants everything to go precisely as planned. Weddings are planned for months or even years but some moments of spontaneity are often the moments the bride and groom will remember for a lifetime.
When Tricia and Neil were preparing to say their vows, a man rose up from one of the pews and began to sing. Just like when a priest sings 'Hallelujah' at a wedding, Tricia is just as surprised when she turns around. One by one, others join in while singing 'How Great Thou Art' and it was so beautiful, it brought the bride and her family to tears.
Watch this heartwarming flash mob wedding ceremony…
One of the first flash mobs happened in Manhattan in 2003 and since then, so many wonderful flash mobs have been caught on video. Please share this beautiful flash mob wedding ceremony where some of the guests collectively sing 'How Great Thou Art' with your friends and family.
Facebook Comments