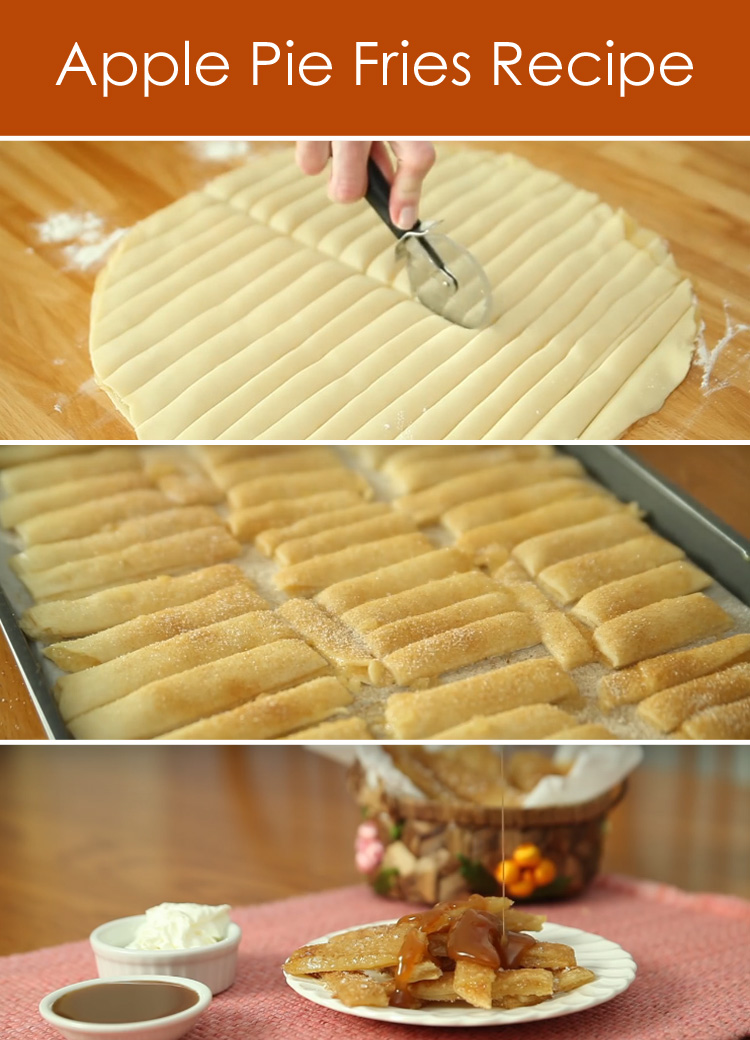 Apple pie has to be one of the most popular and satisfying desserts that you can serve any time of the year. But if you're craving apple pie but don't have time to bake an entire pie or simply want a satisfying dessert that you can enjoy on the go or as a snack then you have to try apple pie fries recipe from TipBuzz!
All you need are a couple of ingredients and a batch of apple pie fries can be prepared and served in less than 30 minutes from start to finish. You won't believe how easy it is to prepare! You spread apple pie filling over a pie crust, top the pie filling with another pie crust and slice it into fry shapes. Watch the directions and you won't believe how easy it is to prepare but they are so yummy!
Watch how to create delicious apple pie fries!
These apple fries are so fun to eat and they would also be perfect dessert treat for kids. But, they are so delicious you probably won't want to share them! Please share this delicious apple pie fries recipe with your friends and family.