If you ever bought a puppy then you know how cute and adorable they are. Just like these Golden Retriever puppies growing up before your eyes, dogs grow up so fast. But even as they grow up, dogs remain as cute as they were when they were puppies and some of them still THINK they are puppies!
Dog owners love their dogs and the following dogs also love getting held in their human's arms like when they were puppies. No matter how big they are, here are 12 huge dogs that think they are still puppies and still love being in mommy and daddy's arms!
1) When your dog is this big, remember to lift with your legs!
2) This dog loves to hug…adorable.
3) Not all dogs that think they are still puppies like to be carried…LOL!
4) 90 pounds of love.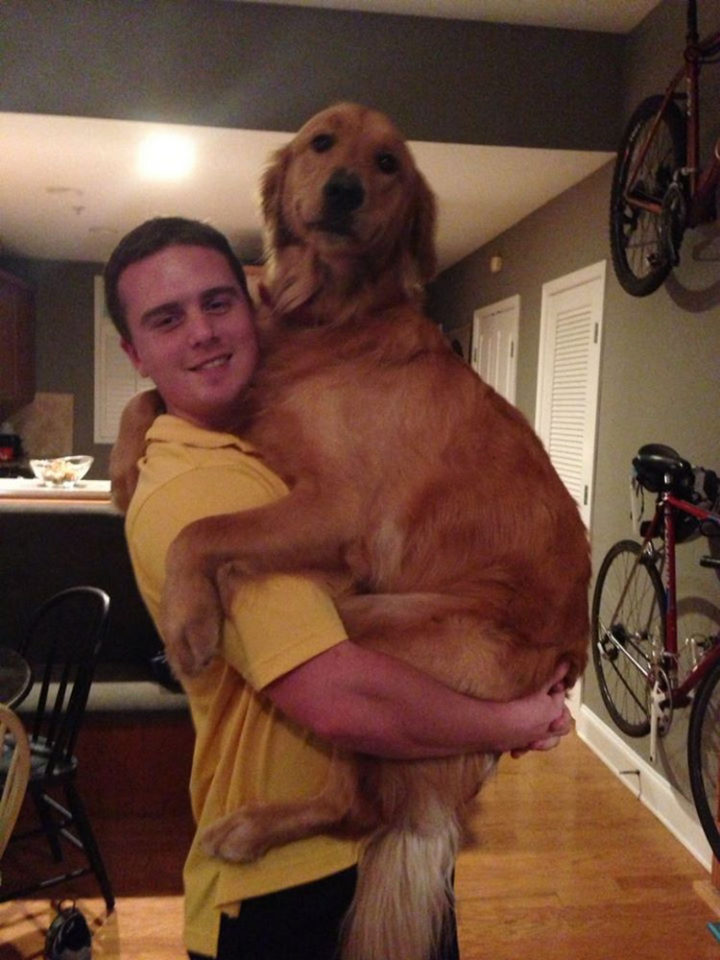 5) "Just threw my back out trying to hold my 90lb Goldendoodle like a baby…"
6) He's almost as tall as his owner!
7) Two golden babies 🙂
8) Look at that huge smile 🙂
9) This dog doubles up as a scarf.
10) Say cheese!
11) She loves to be in mommy's arms.
12) Her dog loves piggyback rides!
These dogs don't want to grow up but it's okay because they are so cute that even I would hold them in my arms all day! Please share these huge puppy dogs with your friends and family.
Facebook Comments