There are countless forms of art and now you can add log piling to that list! Transforming log piles into stacked wood art is no easy feat but these creative people demonstrate their talent.
It's amazing how they were able to get wood logs in a variety of colors and sizes to come together into such a beautiful mosaic. Here are 13 examples of stacked wood art created by talented individuals.
1) Stacked wood art of a playful bear that looks incredibly cute.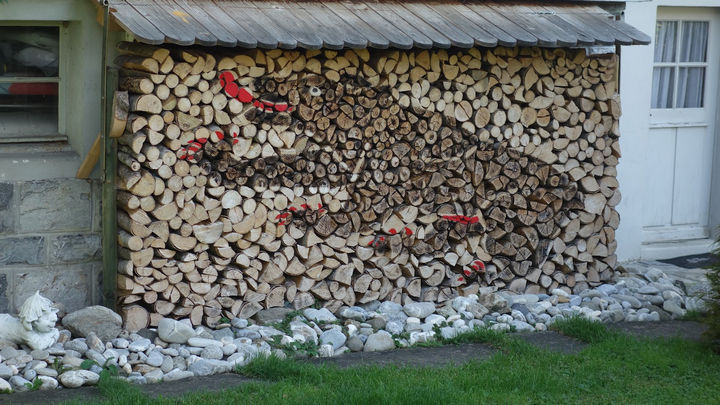 2) A log pile shaped like a bee hive.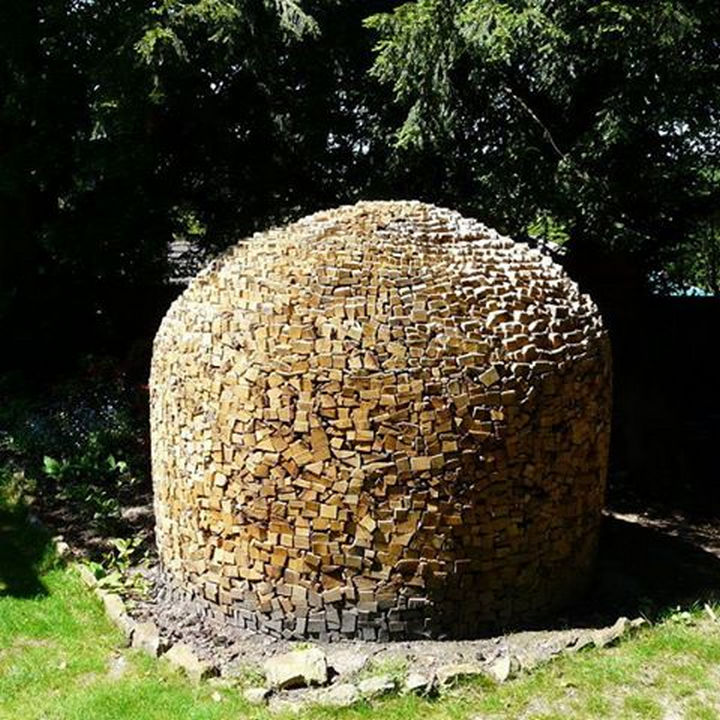 3) Catching a fish this big would be an angler's dream.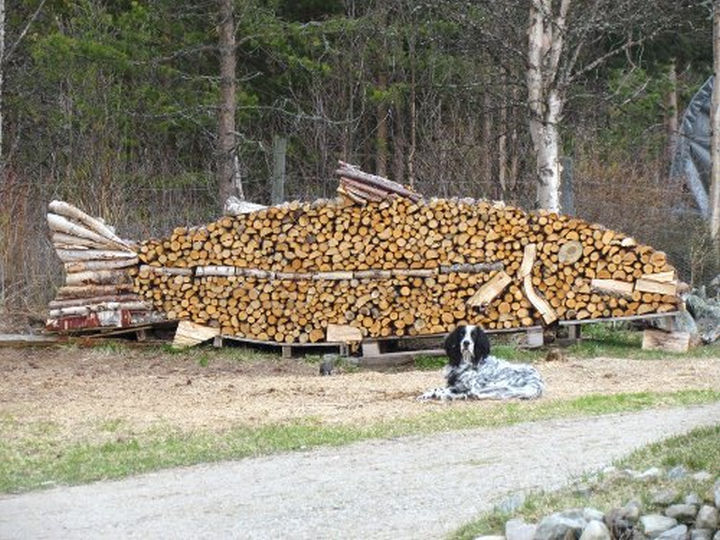 4) This wooden log home looks especially cute.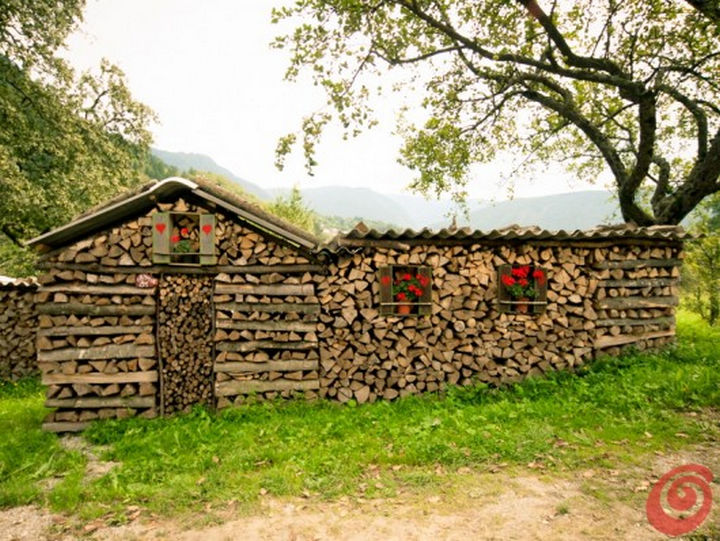 5) Stacked wood art of a firewood tower that is as impressive on the inside as it is on the outside.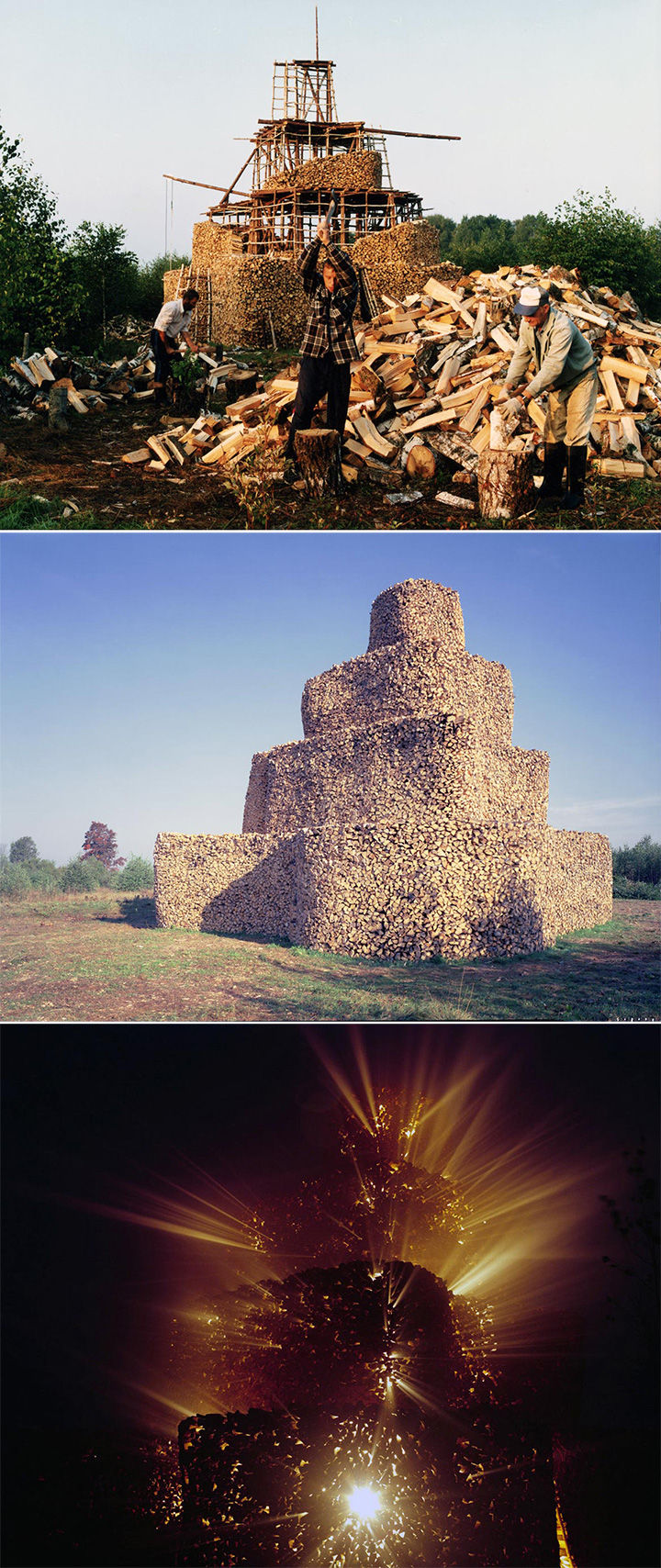 6) A beautiful tribute for the 75th Anniversary of King Harald and Queen Sonja.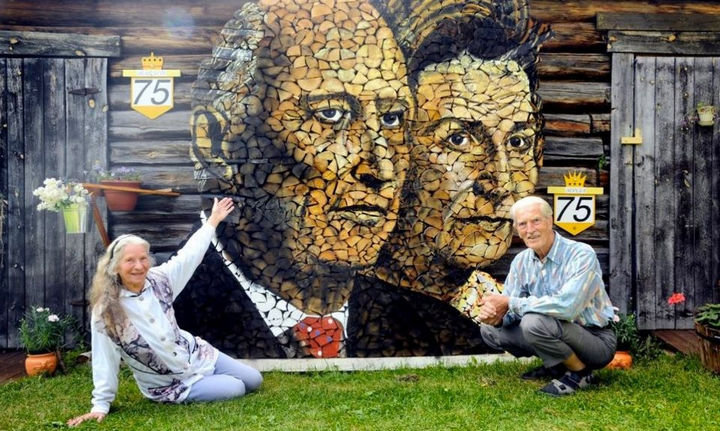 7) A colorful stacked wood piece inspired by Edvard Munch's 'The Scream.'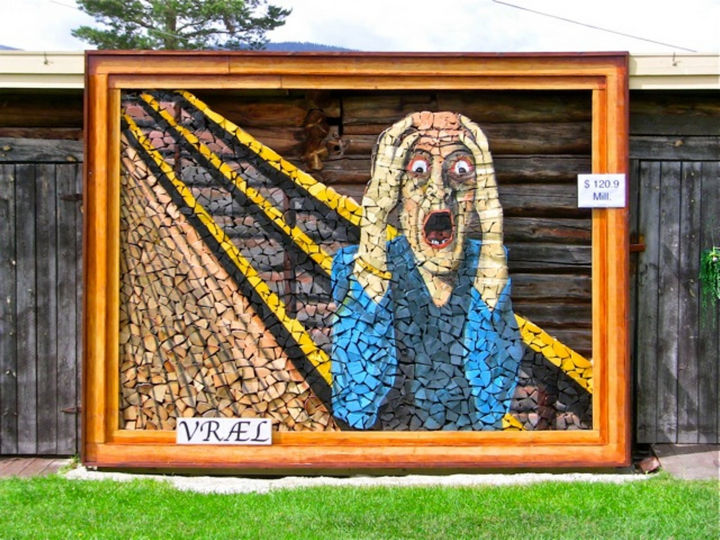 8) The man inside the wood pile.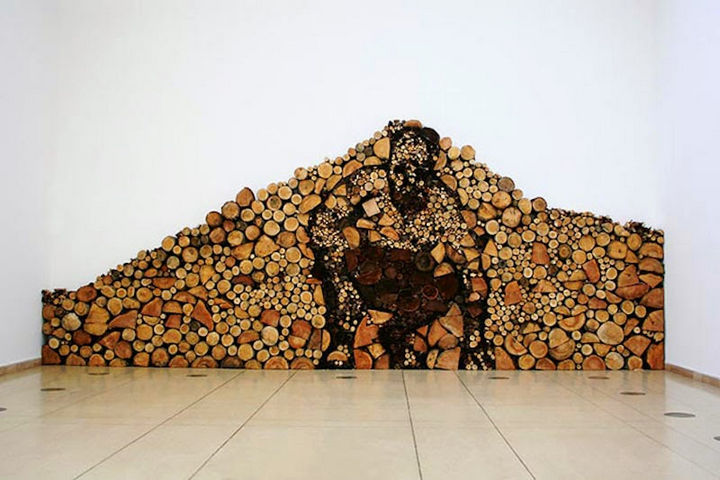 9) A tree made out of wood…very clever!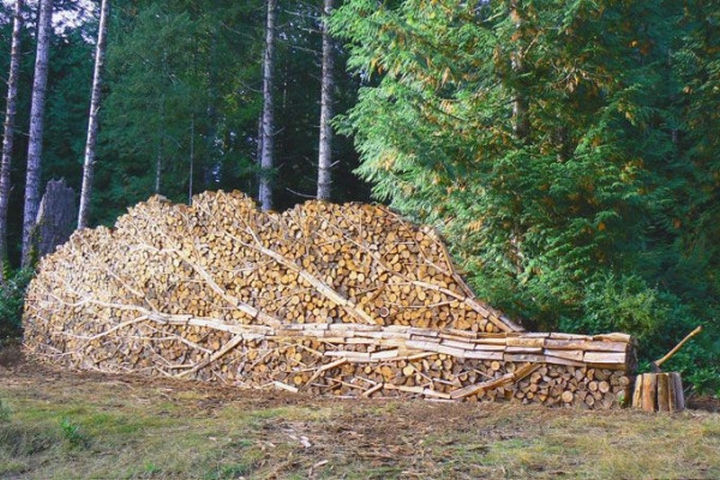 10) A colorful trench of pastel colors.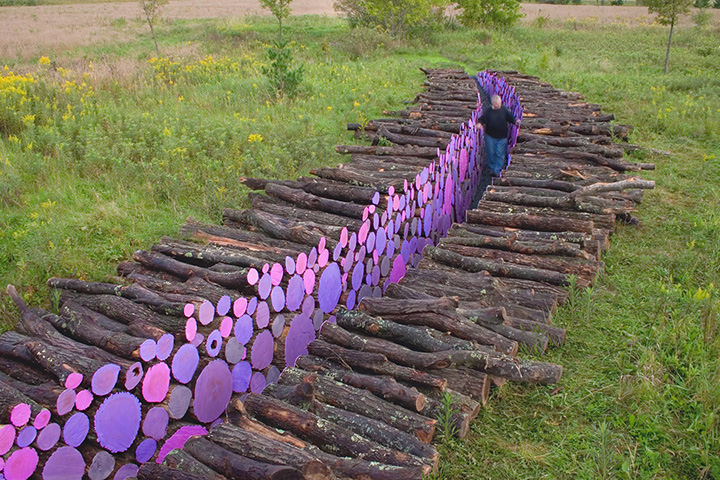 11) A majestic owl on a moonlit sky. The attention to detail is spectacular.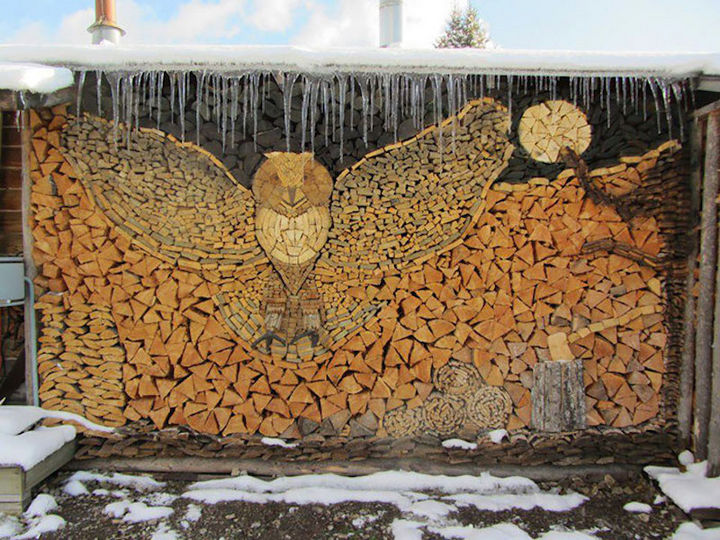 12) A couple of owls hiding in a stack of wood.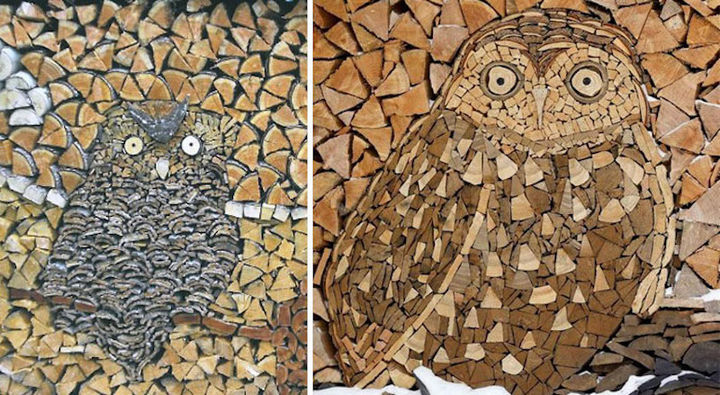 13) I wouldn't want to mess around with this giant wild boar.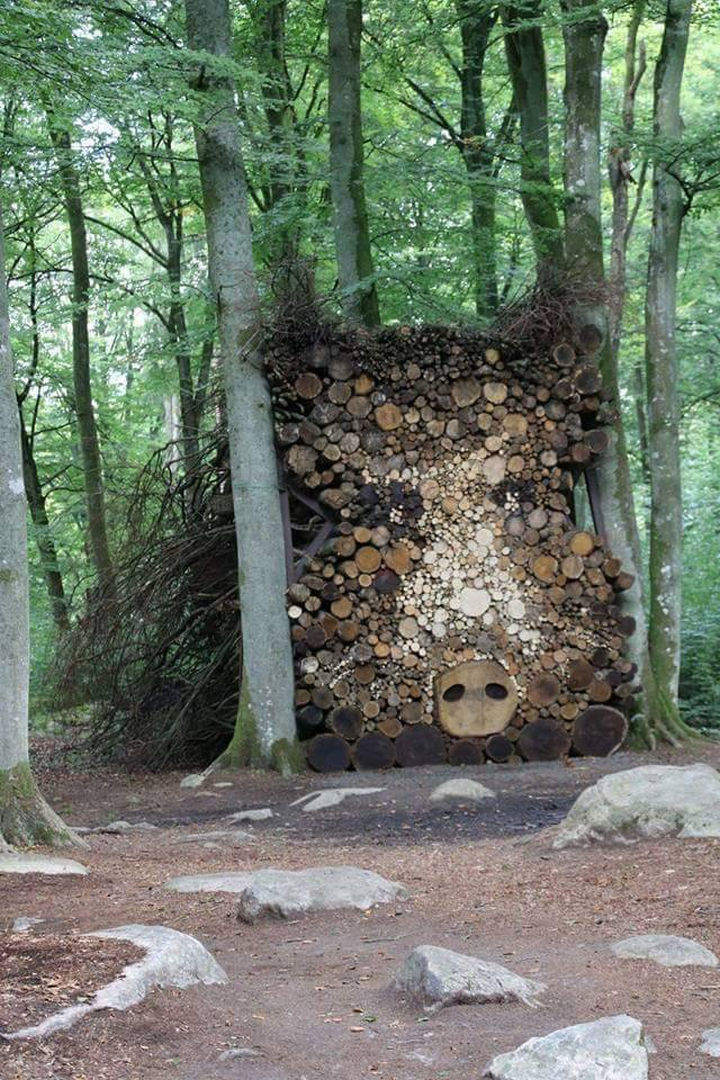 This is just incredible and just like this unbelievable sand art by Andres Amador, it will eventually disappear. Please share these impressive displays of stacked wood art with your friends and family.
Facebook Comments