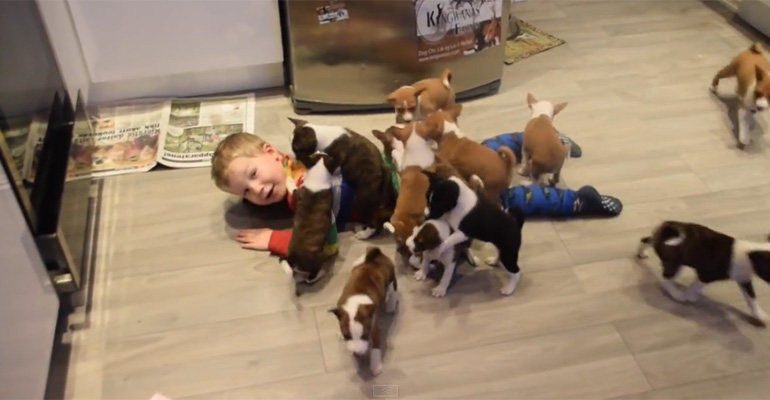 Playing with baby puppies is instant stress relief and makes you forget all your worries. Being swarmed by puppies like this cute baby laughing and playing with pug puppies is one of the cutest things in the world.
You'll smile when you see a small child playing with 16 Basenji puppies that are simply adorable. The puppies are from 3 different litters and they are having the time of their lives!
Watch 16 Basenji puppies playing and having the time of their lives!
That little boy is so lucky to be surrounded by adorable Basenji puppies. Please share these sweet Basenji puppies playing with a little boy with your friends and family.
Facebook Comments