All of us have had a box of wax crayons as a kid and while most of us would draw with them (or eat them if you were that kinda kid), Etsy user Hoang Tran decided to turn carved crayons into his favorite characters and calls his collection 'Wax Nostalgic'.
No time to go through the list? Watch the video instead!
Browse the range of characters from Star Wars, Doctor Who, and from many other movies and television programs. You won't believe the amount of intricate detail in each of these crayon carvings.
View these Wax Nostalgic Star Wars carved crayons for Star Wars Fans by artist Hoang Tran:
Yoda carved crayons. The ears are actually more wax added on and not plastic.
Chewbacca carved crayons.
Jawa
Boba Fett
R2-D2
Stormtrooper
Ewok
And the Sith Lord Himself, Darth Vader.
Great House Sigils from the Game of Thrones.
Adventure Time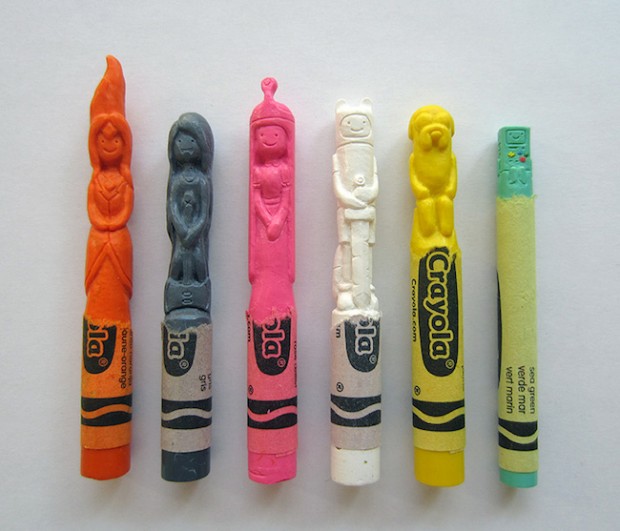 Studio Ghibli
Hellboy
Breaking Bad
Dalek from Doctor Who.
Bender
Frank the Rabbit – from Donnie Darko.
Little Mermaid
Walter – from The Big Lebowski.
Raphael from Teenage Mutant Ninja Turtles.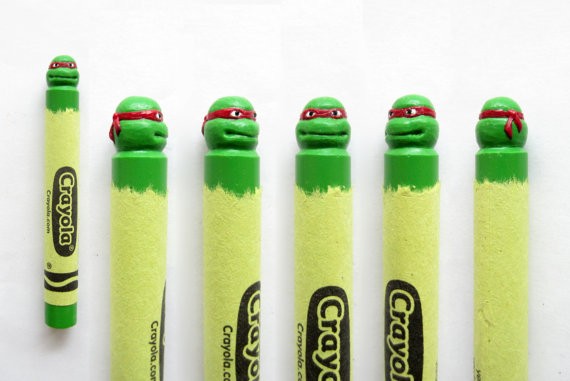 The greatest thing about these crayons is that you can buy them!! They also make the perfect handmade gift for pop culture fans on your list. View CarvedCrayons on Etsy to purchase any of them or make a request for a custom crayon.
Please share these incredible Wax Nostalgic carved crayons by Hoang Tran of CarvedCrayons with your friends and family.
Facebook Comments