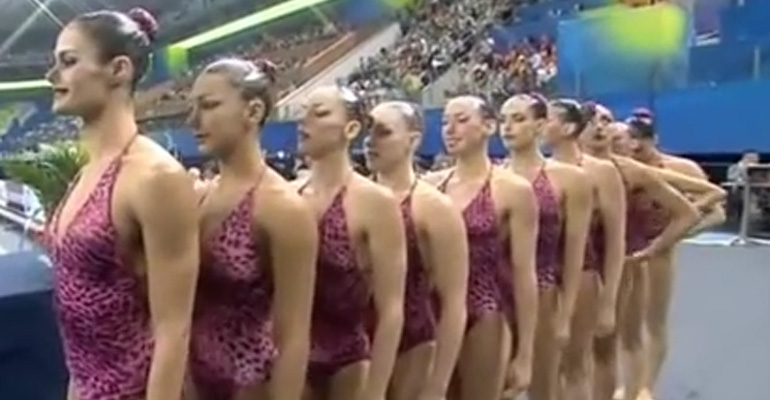 When you think of songs associated with synchronized swimming, you generally don't think of rock anthems like Led Zeppelin's 'Stairway to Heaven'. The Spanish synchronized swimming team at the 2009 Olympics wanted to push the boundaries and their performance was nothing short of spectacular.
Their routine starts off gently with the soft intro to Stairway to Heaven but as the song begins to rock out, so do the swimmers and you might even spot a few playing air guitar! It simply builds up to an incredible climax and it earned the team a gold medal for "Free Routine Combination".
The Spanish synchronized swimming team demonstrates that determination, accuracy, and pure talent led them to victory. Please share this incredible performance by the 2009 Spanish synchronized swimming team with your friends and family.