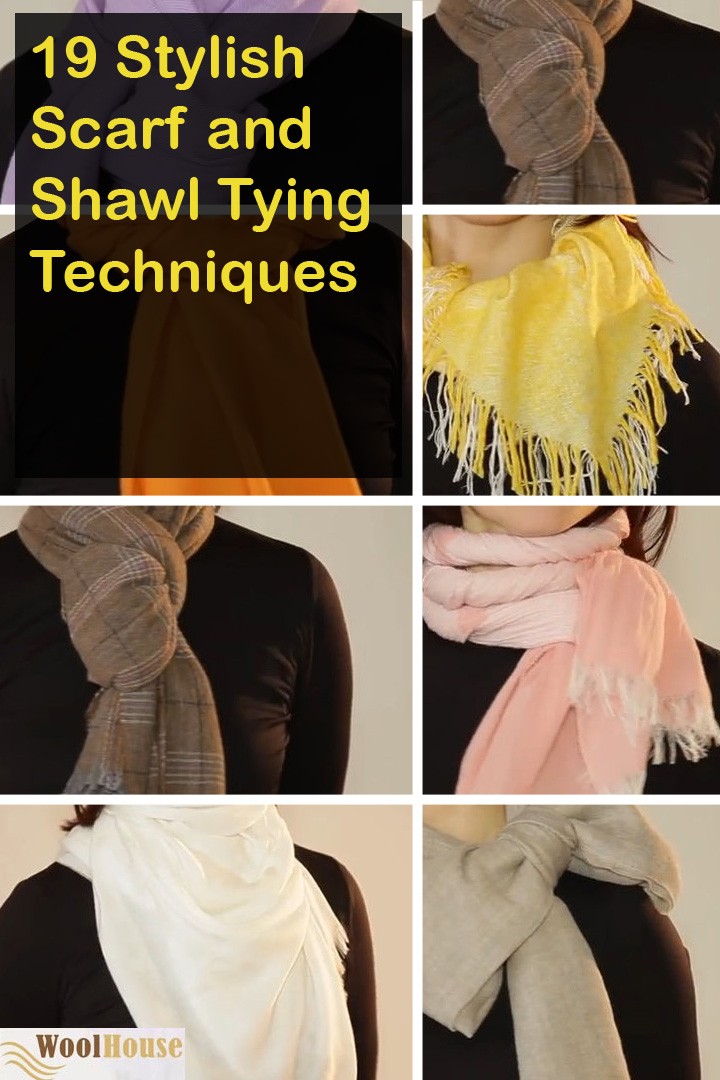 Whether it's spring, summer, fall, or winter, scarves can be worn any season and can spruce up any outfit. This video tutorial from WoolHouse showcases 19 different ways to add style with scarves and shawls.
Watching this woman tie so many scarves and shawls with ease almost makes it feel like you're viewing a magic show. She turns normal scarves into works of art and most of them look fairly easy to do but the end result looks fantastic.
Watch 19 awesome ways to tie a scarf or shawl…
Here are just some of the fabulous styles in this video
If you have friends or family always looking for stylish ways to wear their scarves, then please share these awesome ways to tie a scarf or shawl.
Facebook Comments