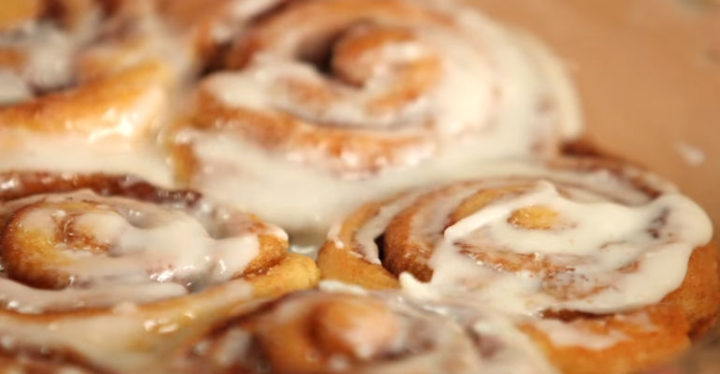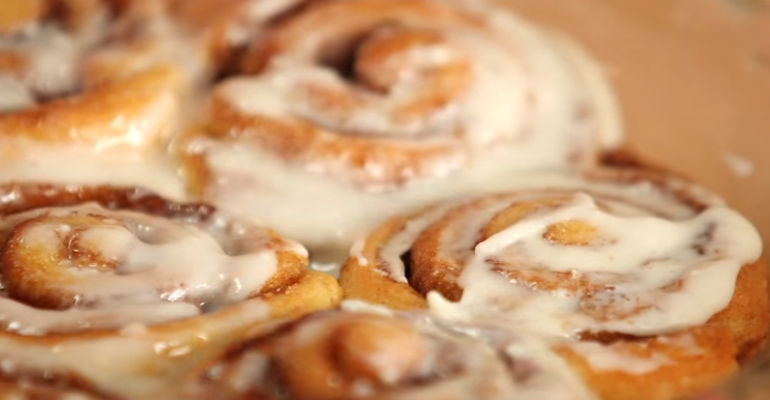 If there is one weakness I have when it comes to food, it has to be the smell of cinnamon rolls baking. I occasionally make cinnamon rolls but it usually is a take consuming process as you wait for the dough to rise but not with this cinnamon rolls recipe from PopSugar!
The secret is using refrigerated crescent roll dough and you'll be able to enjoy piping hot cinnamon rolls in 30 minutes flat. Simply unroll, add butter and brown sugar, roll it back up and slice! Bake it for 20 to 25 minutes and enjoy!
Watch how to make cinnamon rolls in just 30 minutes flat!
Ingredients
Cinnamon Rolls
2 tablespoons salted butter, melted
1/2 cup plus 2 tablespoons packed light brown sugar
1 teaspoon cinnamon
1 package refrigerated crescent roll dough
Glaze
2 tablespoons salted butter, at room temperature
2 tablespoons cream cheese, at room temperature
1/2 lemon, juiced
1/2 teaspoon vanilla
1/2 cup powdered sugar, sifted
H/t: PopSugar
If you need a craving for cinnamon rolls and want to make a fresh batch fast, this delicious cinnamon rolls recipe is just what you're looking for. If you like this recipe, be sure to try this Southern apple dumplings recipe made with refrigerated crescent roll dough!
Please share how to make cinnamon rolls in only 30 minutes with your friends and family.
Facebook Comments