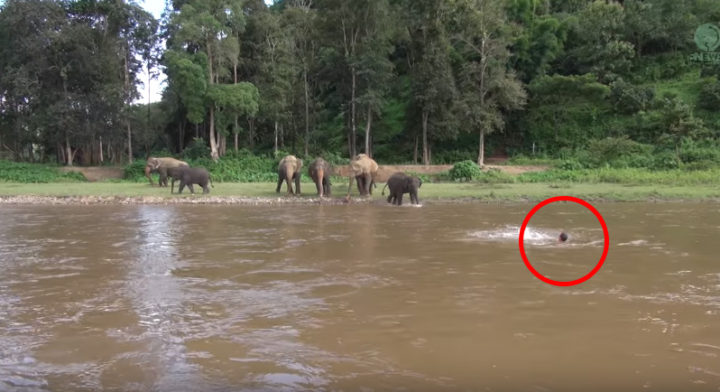 Elephants have long been known to share similar traits with humans such as empathy, grief, and several other traits. Even when meeting new elephants, many will interwine their trunks to say 'hello' just like humans who would shake hands. They also sense danger and will do everything to save other animals in distress and elephants have been seen saving humans.
At the Elephant Nature Park in Thailand, an elephant named Kham Lha sees her caretaker Darrick drowning in the river. Darrick is only pretending to be in trouble but you can see the immediate reaction of Kham Lha and her efforts to save him.
Watch an elephant coming to the rescue of her caretaker…
These gentle giants have a heart of gold. Watching them go out of their way to save a human is incredibly heartwarming. Please share this caring elephant coming to the rescue of her caretaker with your friends and family.
Facebook Comments