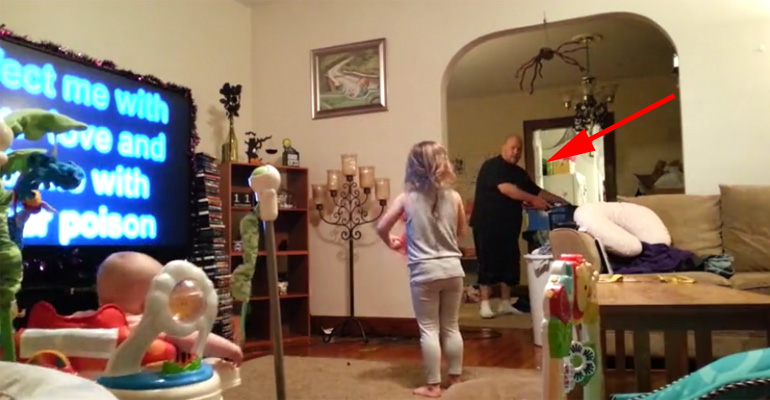 Whenever kids are in the room, it's not uncommon for even the most uptight person to let loose and act like a kid again and have fun. Rujeana is a mother of two and she decided to setup a webcam in her living room so that her children could have facetime with their grandma.
While she was away, her husband was taking care of the kids who were having fun singing karaoke to Katy Perry's 'E.T.' Little did their daddy know that the webcam was on and he was caught releasing his inner rock star and entertaining the kids who really enjoyed his performance.
These kids have an awesome dad that is down to earth and loves having fun and making them laugh. Please share this hilarious hidden video of a dad dancing with his kids with your friends and family.
Facebook Comments