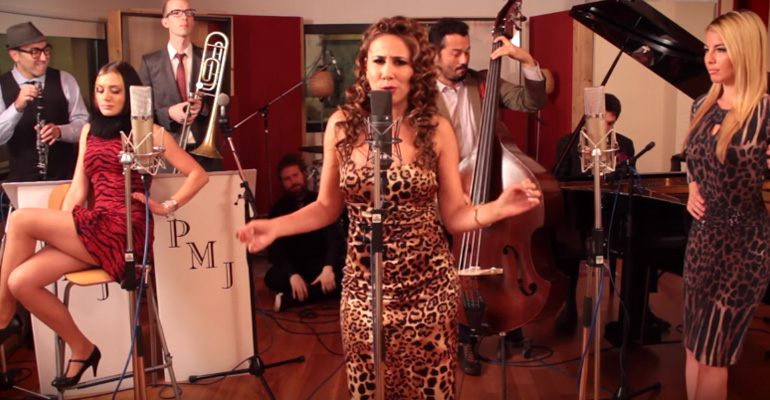 Scott Bradlee loves music from the time when sound was as a grand as the period it evolved from. Together with several talented musicians, they have created a group called Postmodern Jukebox and they take modern pop hits back in time.
They recently did an awesome cover of Meghan Trainor's 'All About That Bass' and give it an all new sound which sounds fantastic. You can hear the jazzy notes and swing influences which make it sound like it would have in the 30's or 40's.
Everything from the vocalists to the musicians make this cover sound great from beginning to end. Please share this awesome cover of 'All About That Bass' with your friends and family.
Facebook Comments