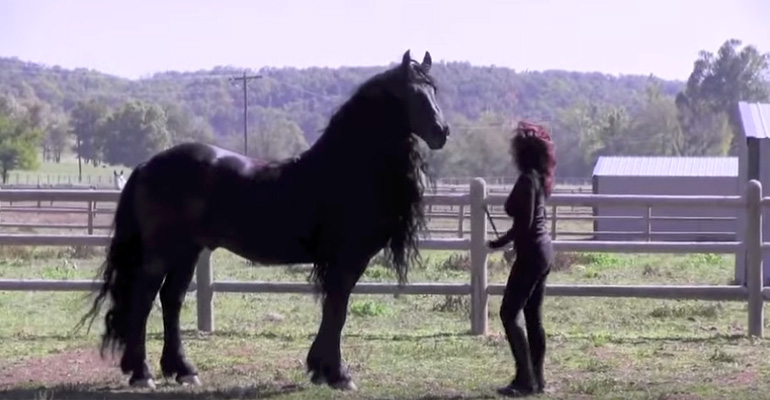 You have probably seen many horses but this world famous Friesian stallion named "Frederik the Great" is a sight to behold. He is one of the most intelligent and beautiful Friesian stallions in the world and he loves performing.
As he romps through the fields, you marvel at his speed and agility and when his trainer calls him over, you will be impressed by his majestic stance. Just like the Clydesdales in Budweiser's Super Bowl commercials, Frederik is incredibly intelligent and is always at the command of his trainer.
Frederik the Great is one of the most beautiful horses I have ever seen and my jaw drops every time I watch this video. Please share this amazing video of this beautiful Friesian stallion with your friends and family.