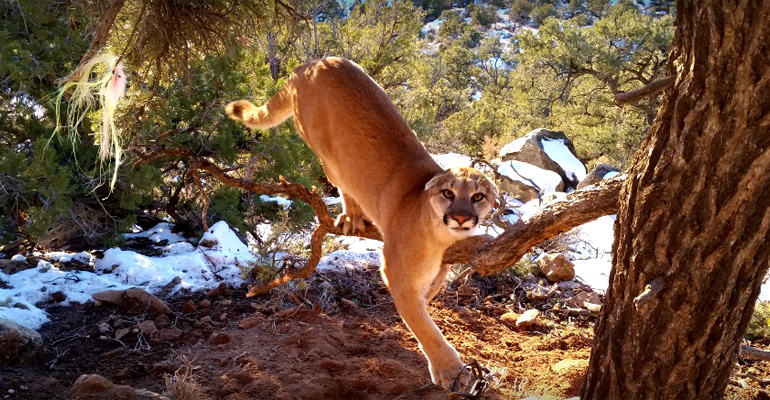 It's amazing how many people put their lives on the line to help others and conversation officers do so to also help animals. Cougars are very dangerous and when a cougar got its paw stuck in a trap, Utah conservation officers knew they had to act quickly.
As both Utah conservation officers start to help him, the cougar hisses and growls at them. There are a lot of tense moments and watching this cougar rescue by brave conservation officers is definitely a nail biting experience!
Watch this nail biting Cougar release…
The video begins with these captions, "One of those things that feels like the "first time" everytime. Releasing a lion from a trap with catchpoles." It is so true. Please share this video of Utah conservation officers helping a cougar trapped on a mountain top with your friends and family.
Facebook Comments